December 7, 2018
December 4, 2018
No 98 bronze lever caps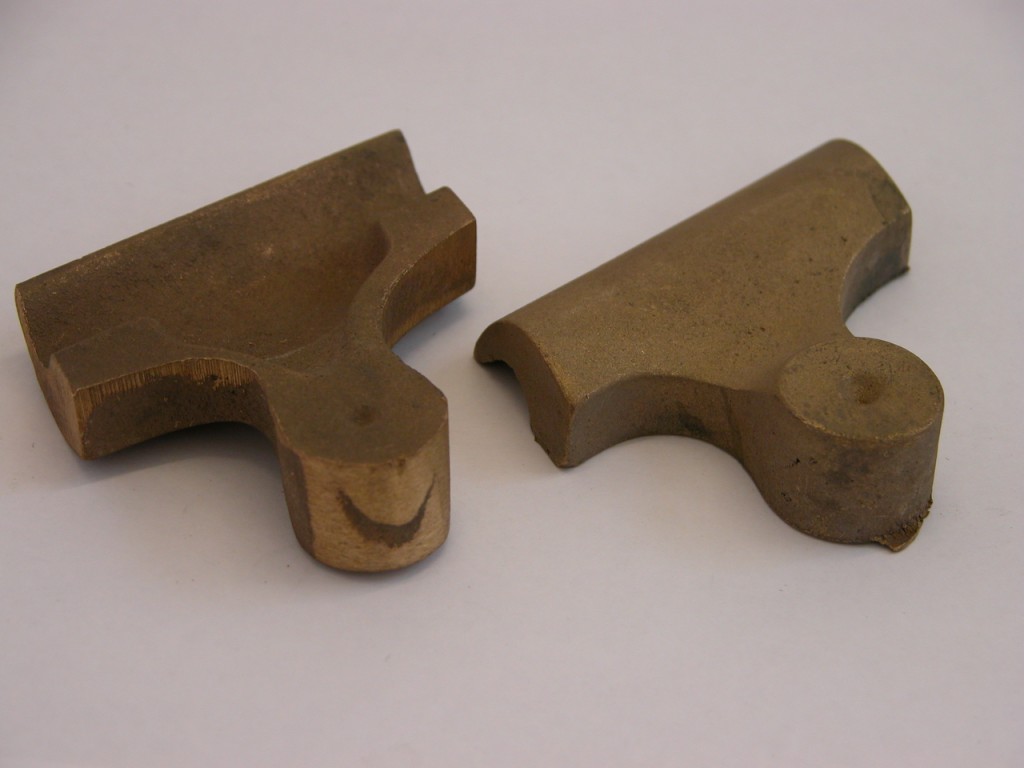 These are the last lever caps of this type. I also used them on my mitre planes. Gone forever as the foundry closed down and my patterns are lost.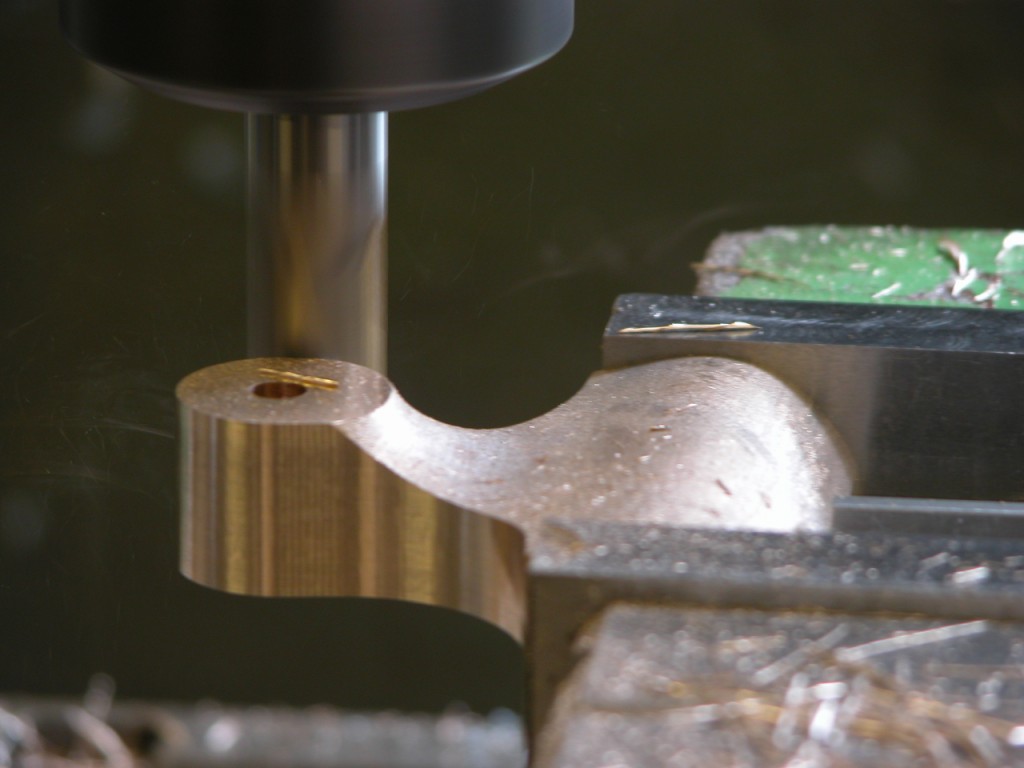 After preparation including flattening, squaring etc, the profile is cut out.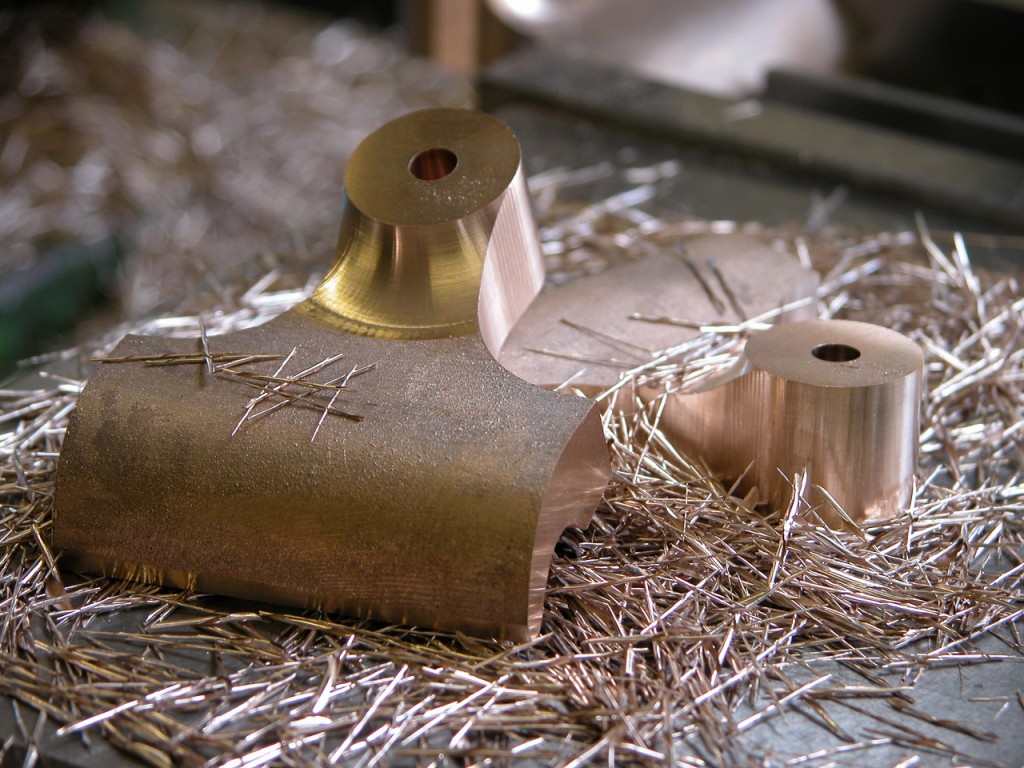 The lever caps after profiling also showing centering hole to be bored to make ready for tapping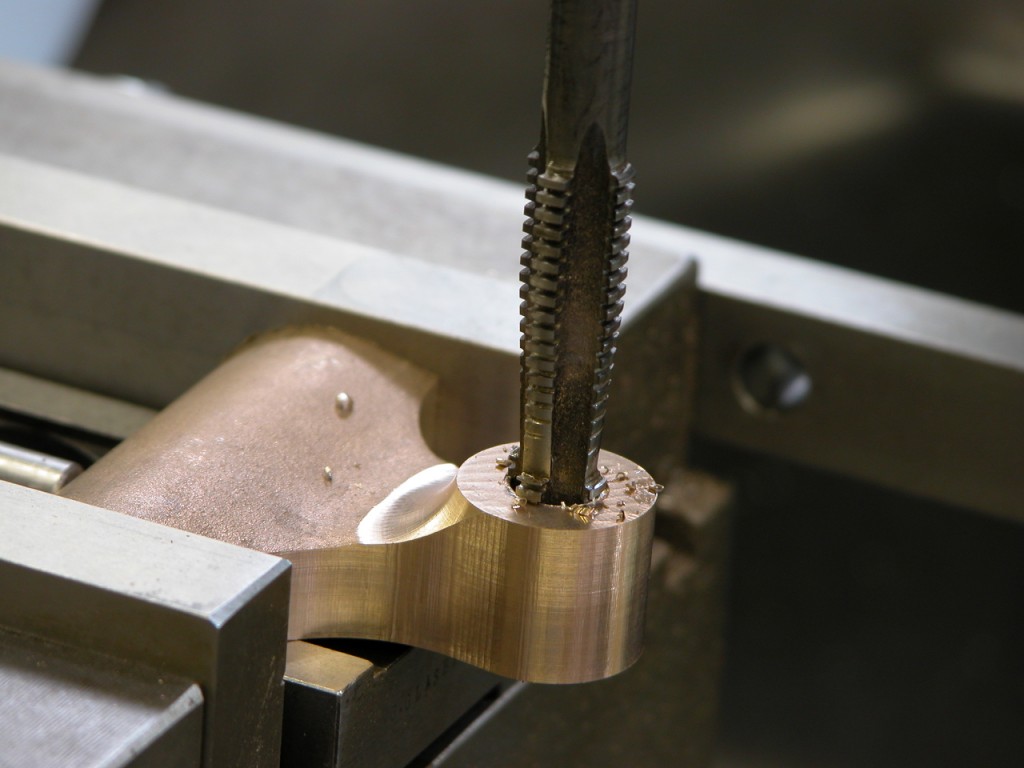 Tapping after the boring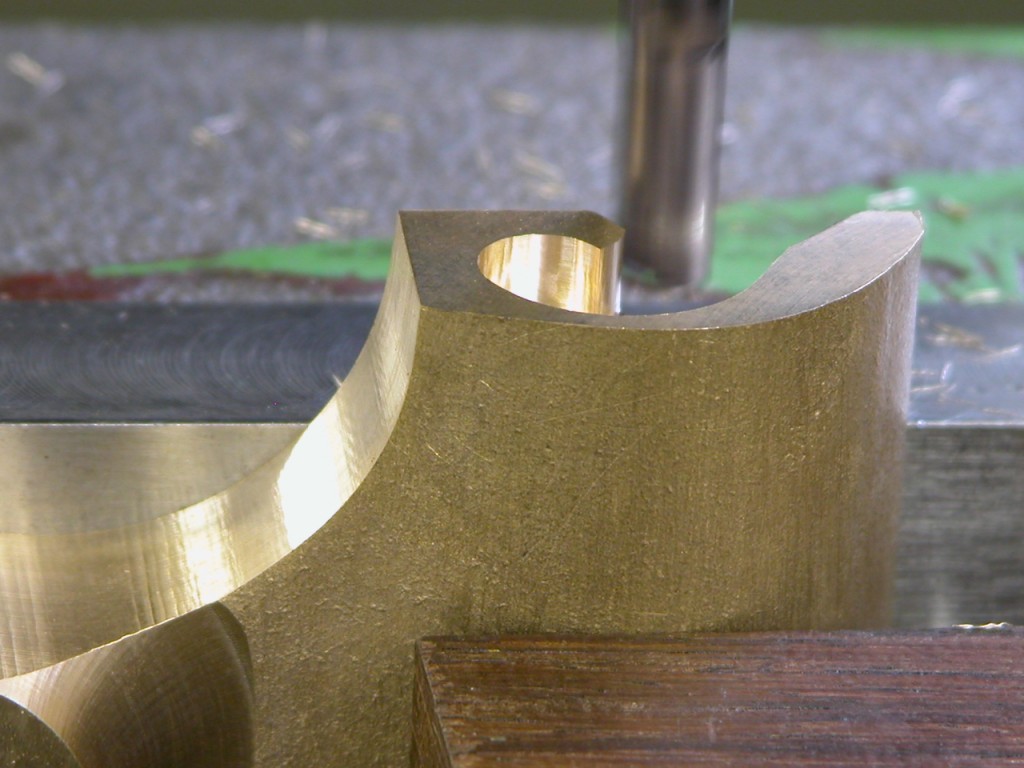 The machining for the keep recesses so the lever cap can be released after 2-3 turns on the thumb screw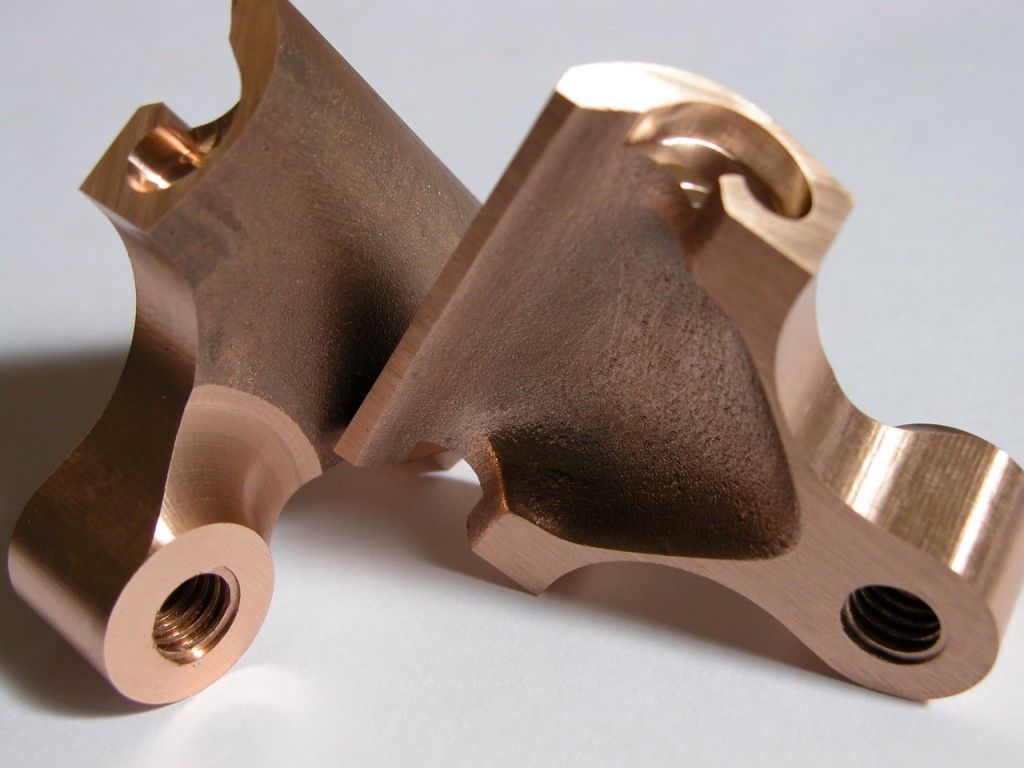 Ready for final shaping and polishing
January 1, 2016
About 18 months ago a friend asked me to make a part for his rifle. An end cap for the hand guard on his Lee Enfield. Since it was getting a bit embarrassing I thought I should get it out the way. It was a good time as I have been distracted by family problems.
Never is anything as easy as it first appears. Makes me wonder how the originals were made, especially as this was pre-first world war. I usually make more than one of anything just in case something goes wrong and as you can see I choose to make a pattern in brass.

With this out the way I am now back on the No 984. I still have the lever cap area to finish and new pictures will be posted shortly.
Happy New Year to all my readers and thank you for all your best wishes received.