A6 Part 2
*************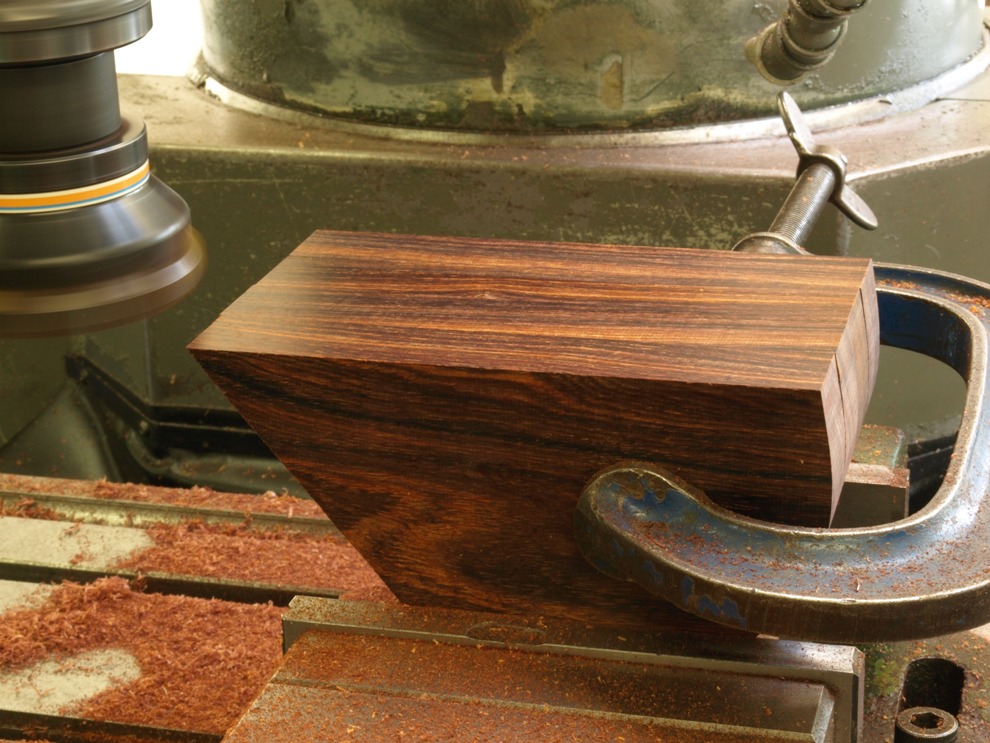 All of the woodworking has its edges squared up on the milling machine as I have a bit more confidence in this machine than I do a planer.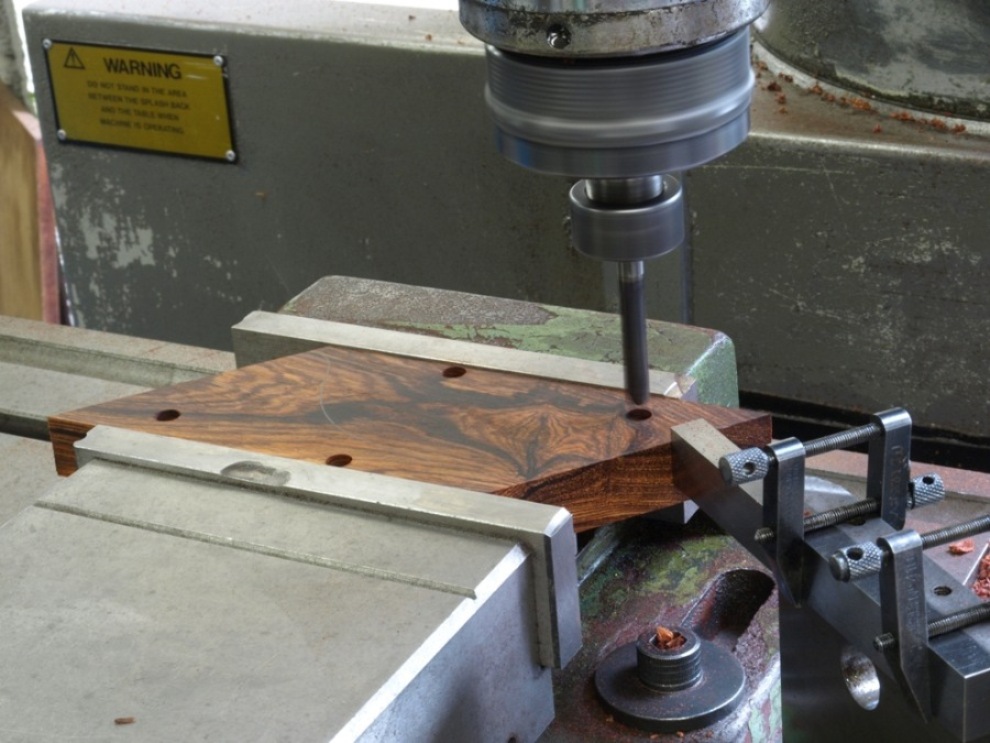 A pair of infill sides being drilled for riveting spacers. At this stage all edges are trued up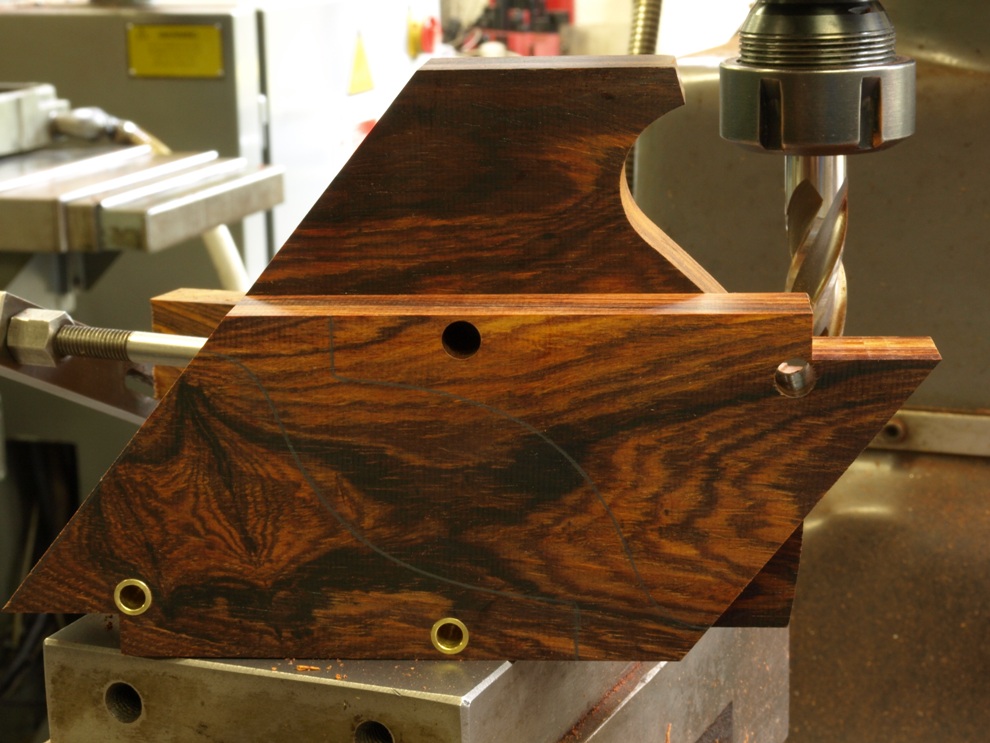 This is the infill side with the spacers pressed through the handle testing for fit. The two sides have yet to be separated.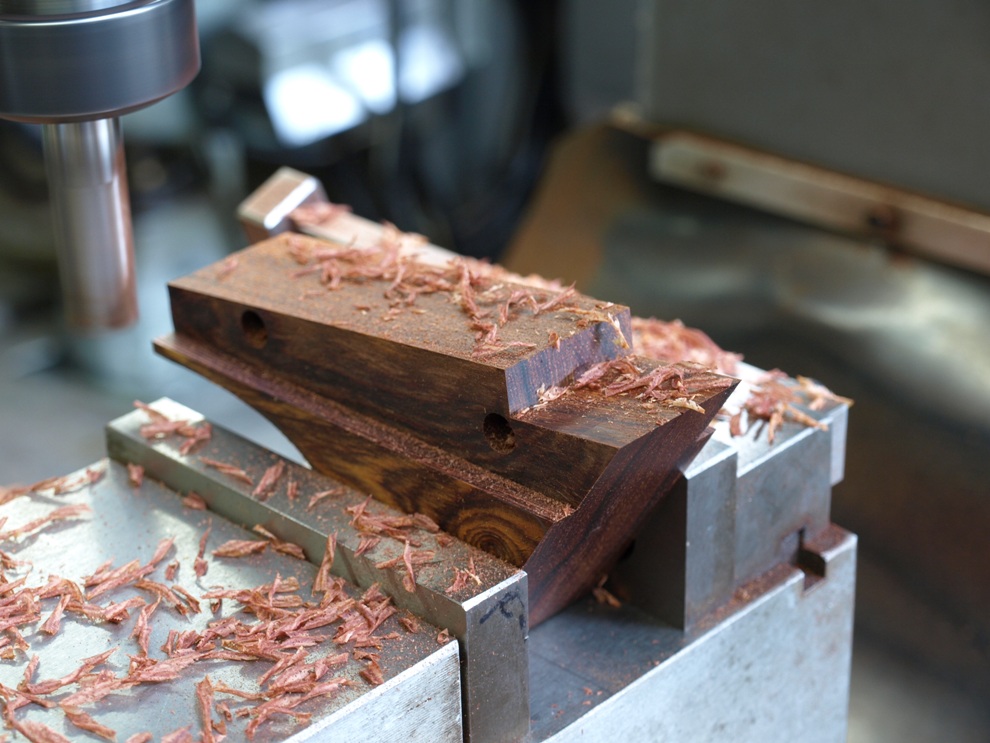 After separating and shaping, the sides are rebated as a pair to create an overstuffed infill.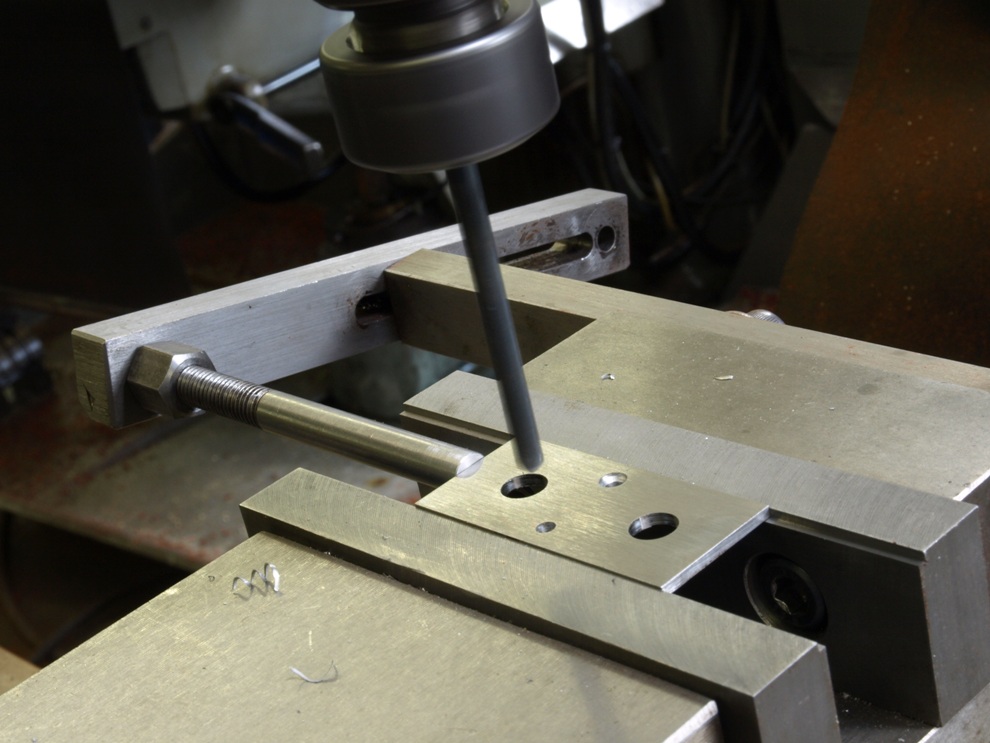 Drilling the adjuster plate. This is one of six components to make up an adjuster.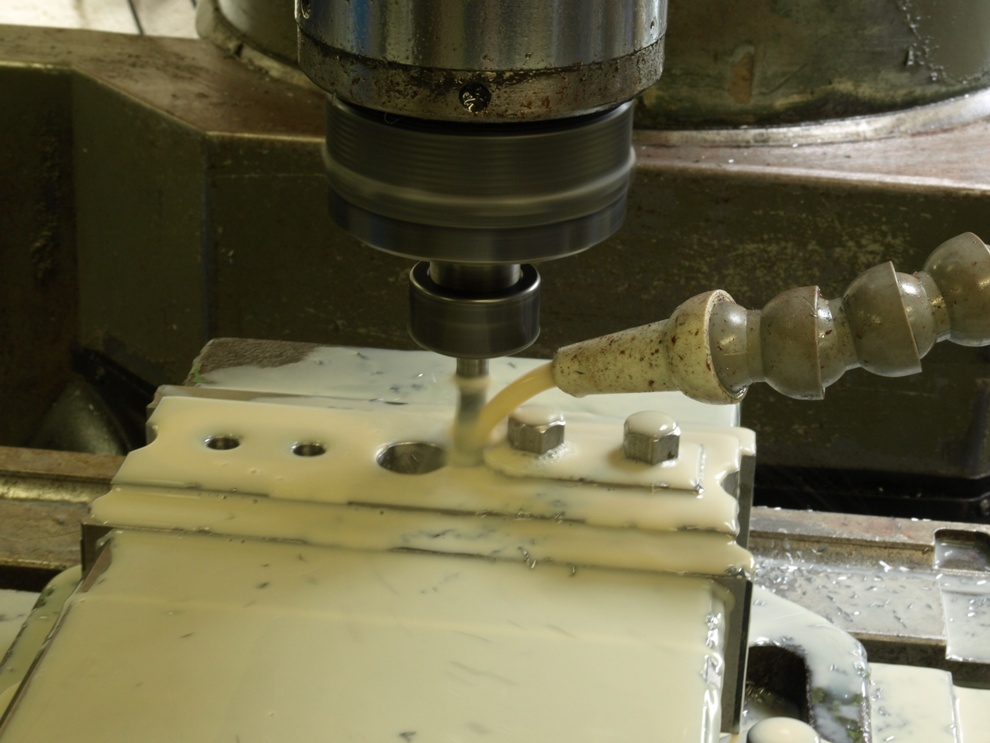 After drilling the plates are screwed to the work holding plate for profiling.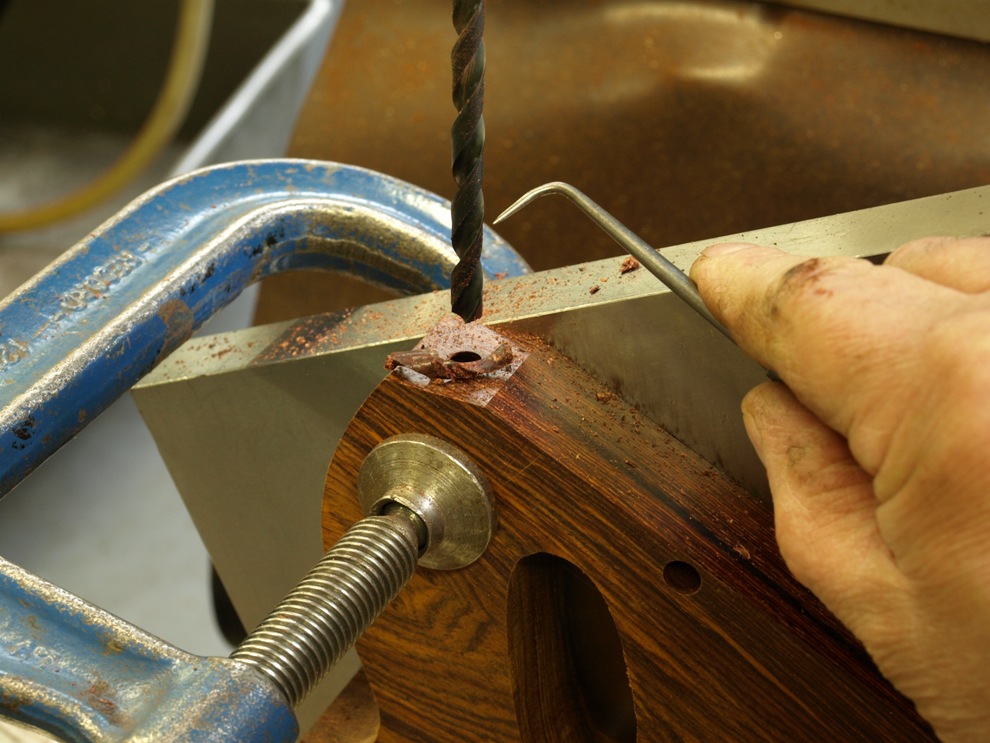 Drilling for the handle spine.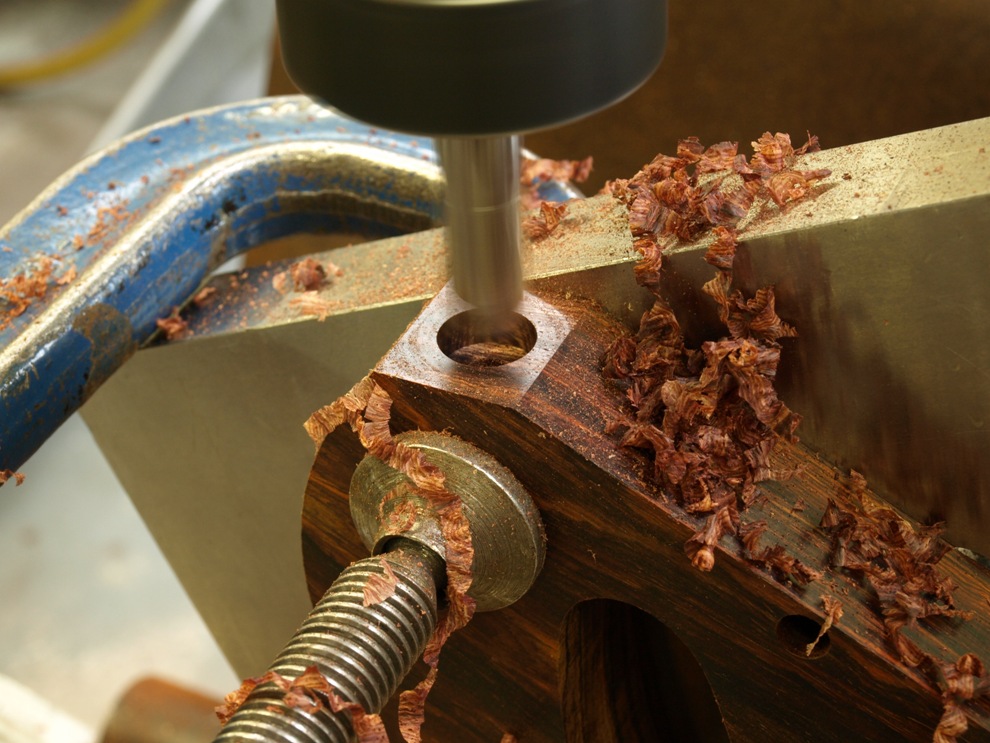 Counterbore for the handle spine.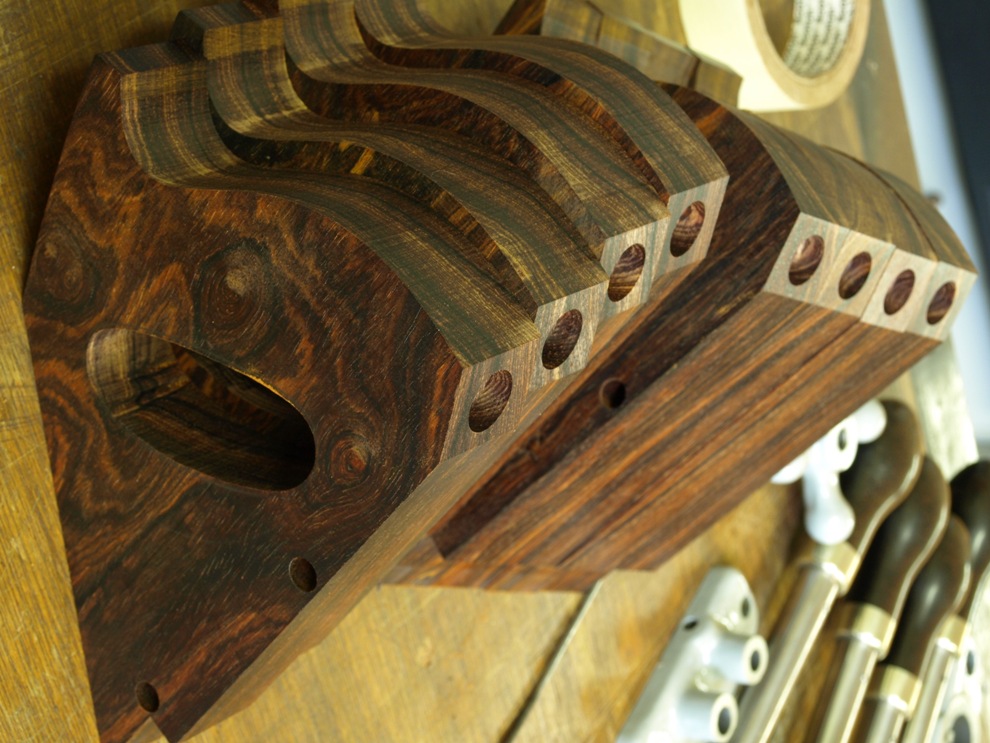 Handles ready for their brass spines. Yes, there are some spares but they can be used for the A13 by drilling an extra set of holes.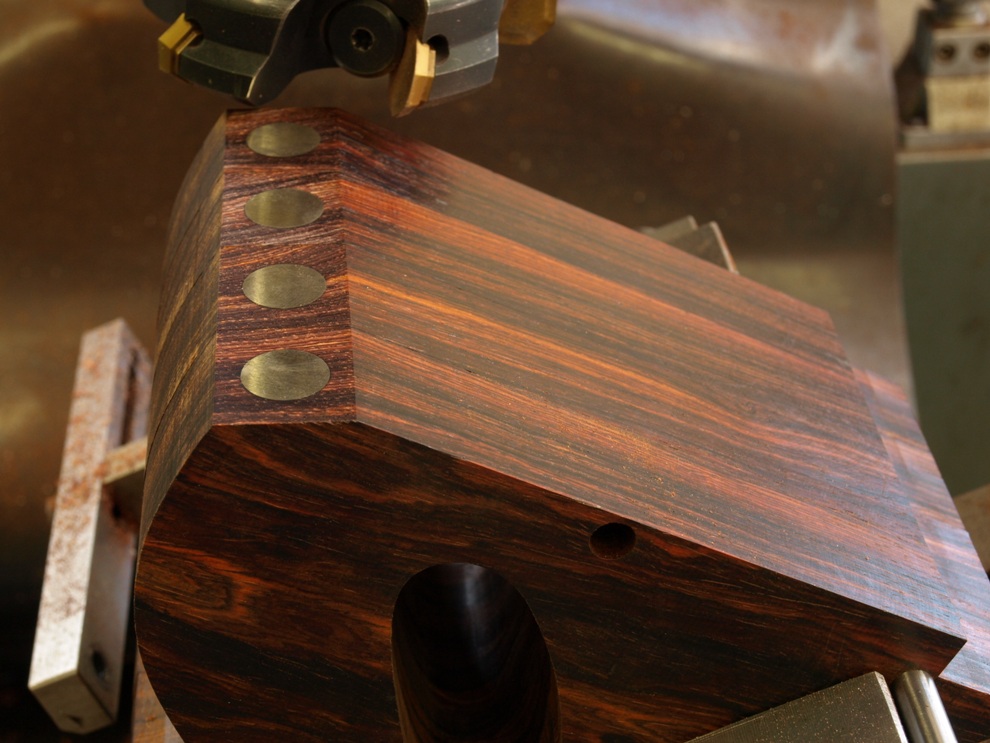 With the spines cemented in, the heads are flushed off.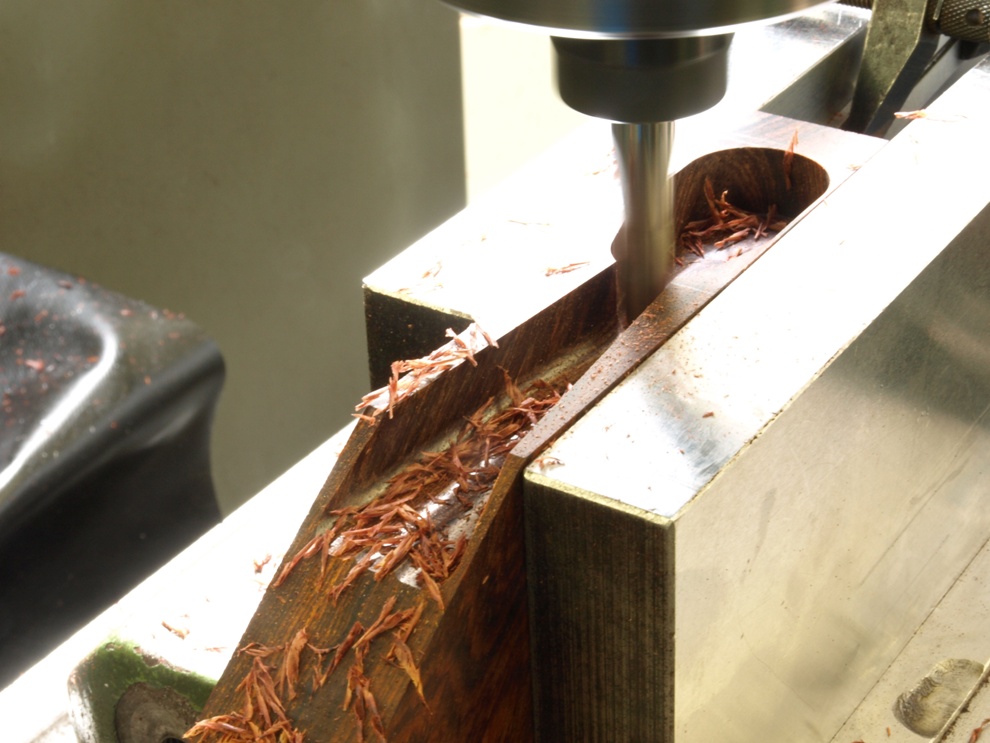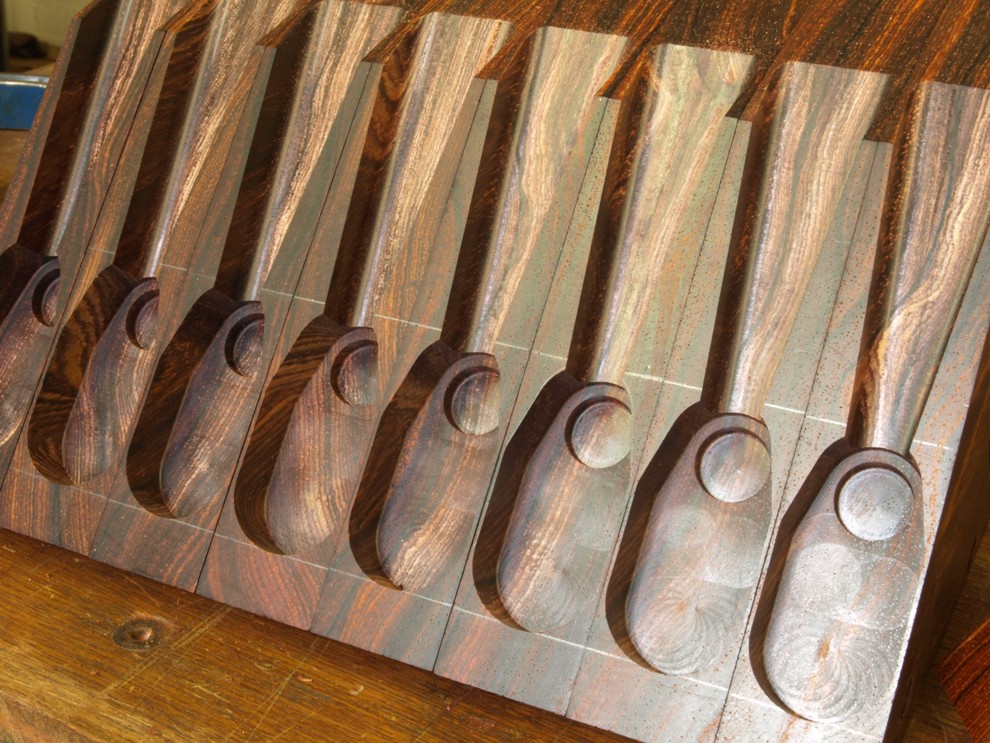 Adjuster recessing is not just easier on the CNC mill but it is also much neater.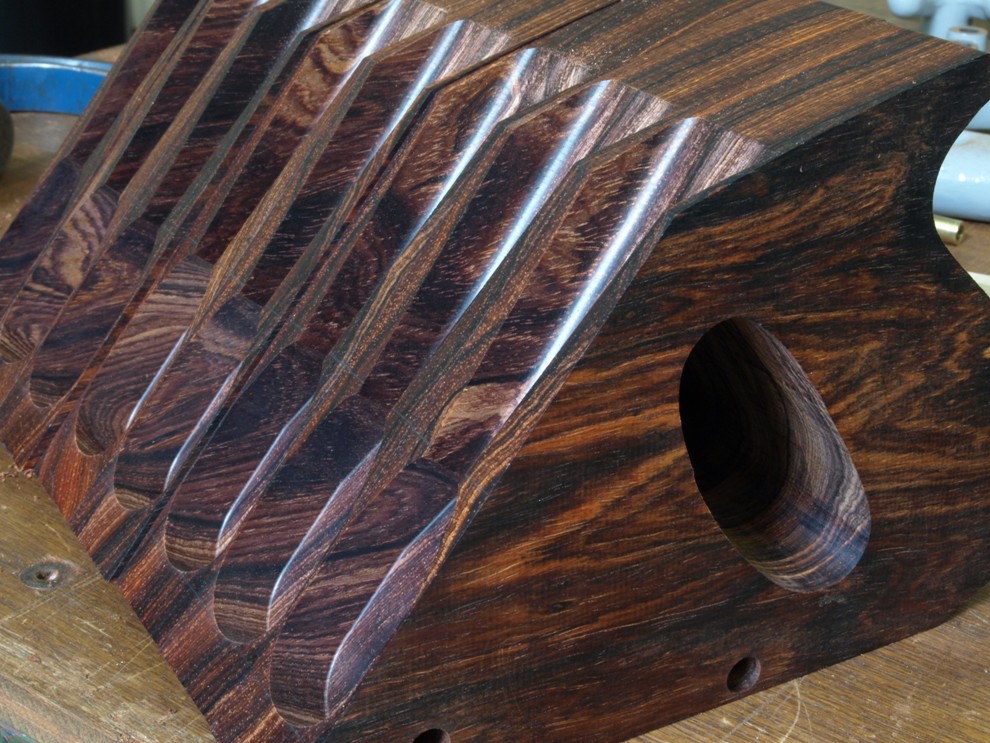 The handles are now ready for hand shaping.