T21 Transitional Plane – Bushing
There are 2 single bushes and 1 pair in this plane.  The bun and the rear handle have one each and a small pair for the adjuster.  Following are a few illustrations to give you an idea of how they are made – once fitted they are invisible though vital.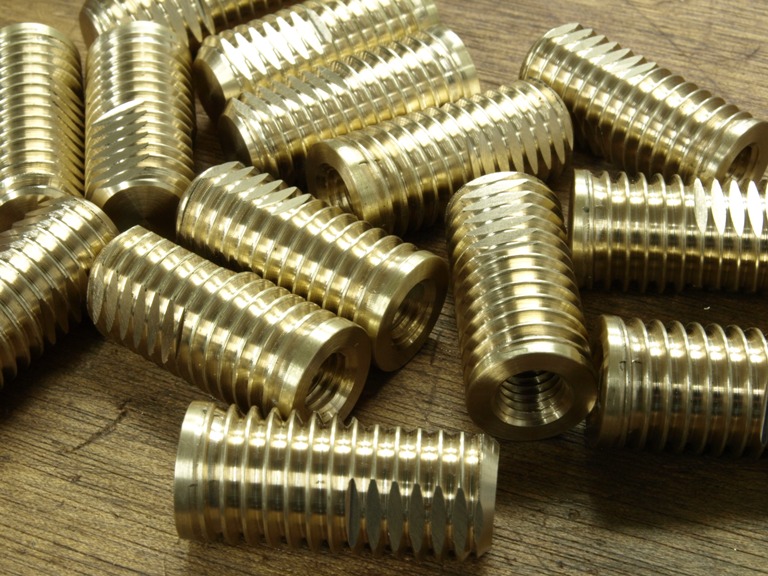 The purpose of these bushes is that they spread the load into a greater contact area.  I use a coarse thread on these which is cut on to both the male metal portion and the female wooden counterpart. These bushes are permanently cemented into position with an epoxy resin.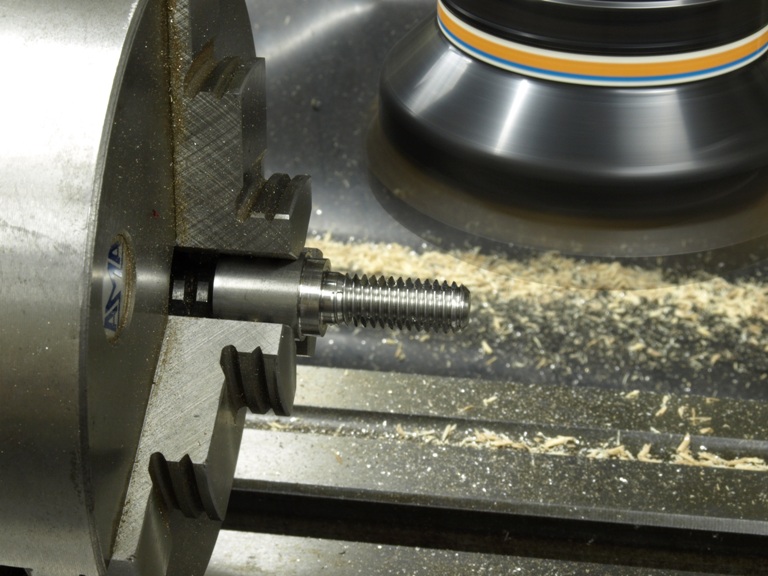 It is possible to break the bond on the metal parts.  When the bushes are cemented in position they are less likely to rotate due to the mechanical properties of the flats you will have noticed in the photographs (in the above photo I am about to cut the flats on to the stud for the front bun, not one of the bushes – but the principle is the same).   However, as during the fixing process the epoxy resin is forced in the fibrous texture of the wood providing an additional mechanical key these will not break down.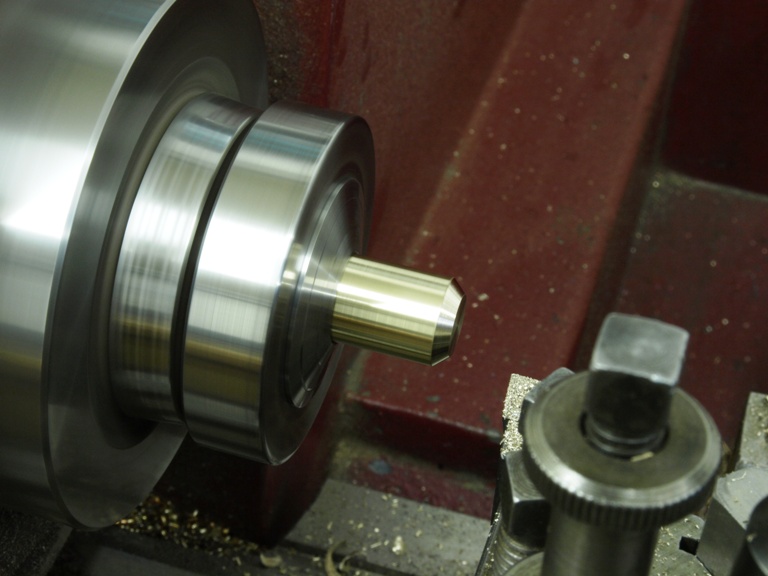 This preparation shows a starting chamfer for thread cutting.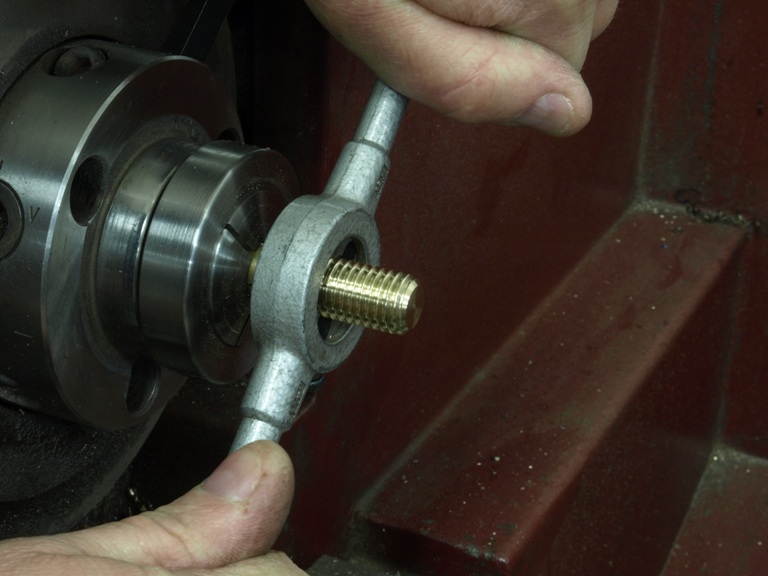 A die button producing the required outer thread.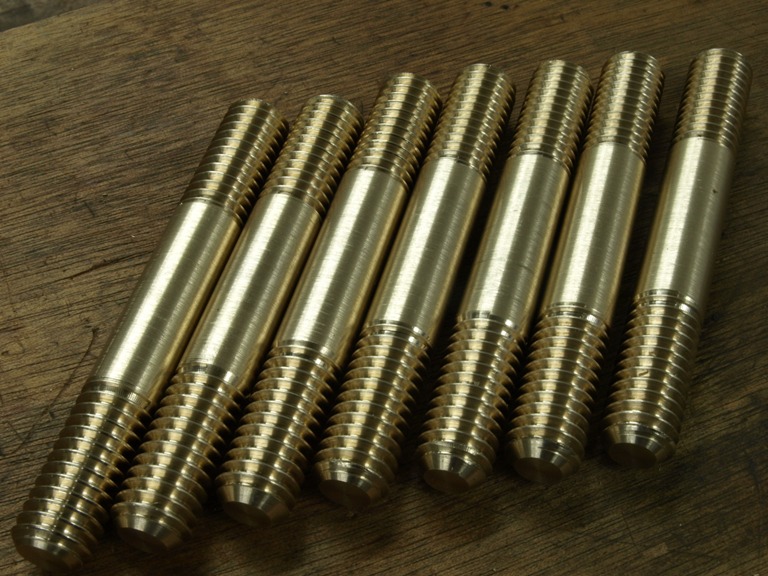 These are the smaller adjuster bushes.  Once they have had their flats machined on then they can be split into two.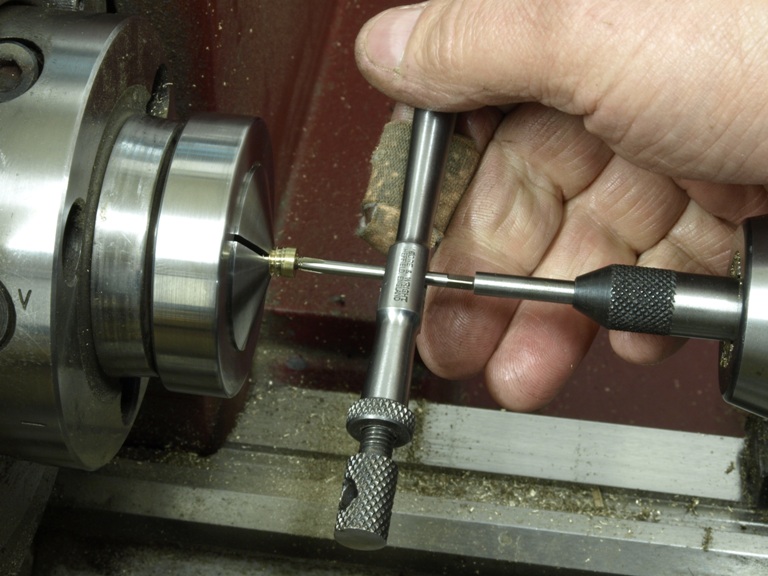 The last job is to drill and tap the inner thread. These bushes include an inner thread for the actual fixing of the intended components.  This is so they can be removed and refitted many times without degrading its strength.  To my mind this is much better engineering practice, without any compromise.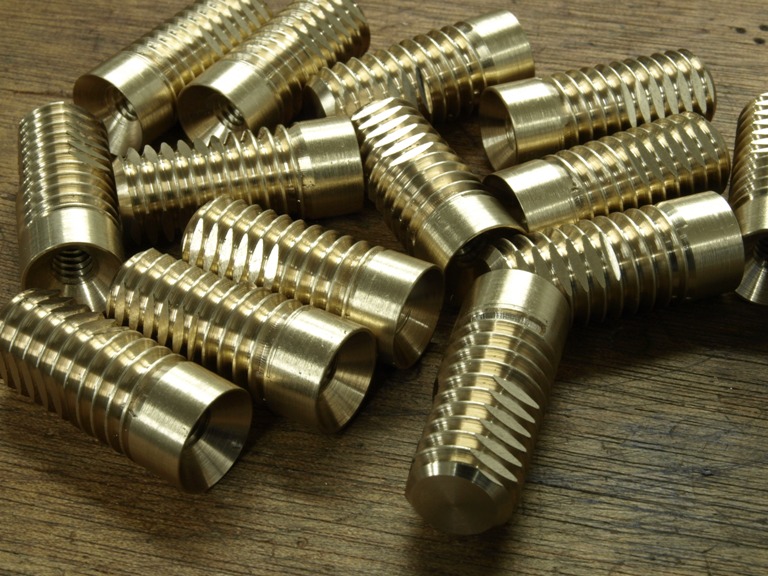 Bushes for the rear handle.  These flats are pitched at 120 deg, which gives you three flats.  Also notice that the bushes have a lead in for the internal fixing thread.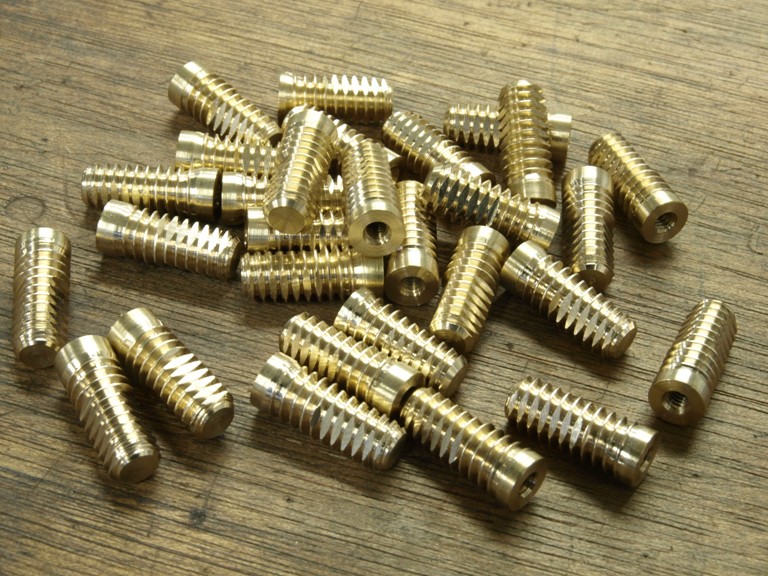 Bushes for the adjuster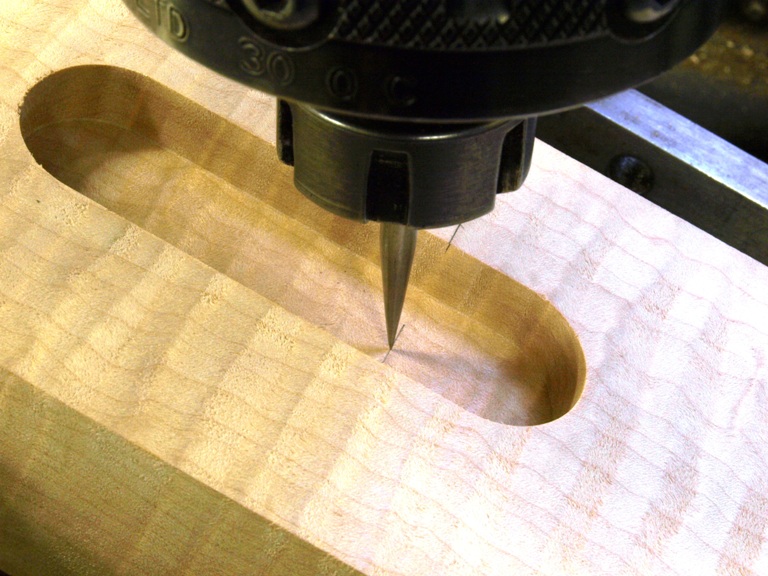 Prior to drilling and tapping you see here that each handle is fitted individually as the fixing bore is drilled from the top to the bottom.  By the time the drill reaches the bottom it could wander a small amount; usually no more than 8 thou.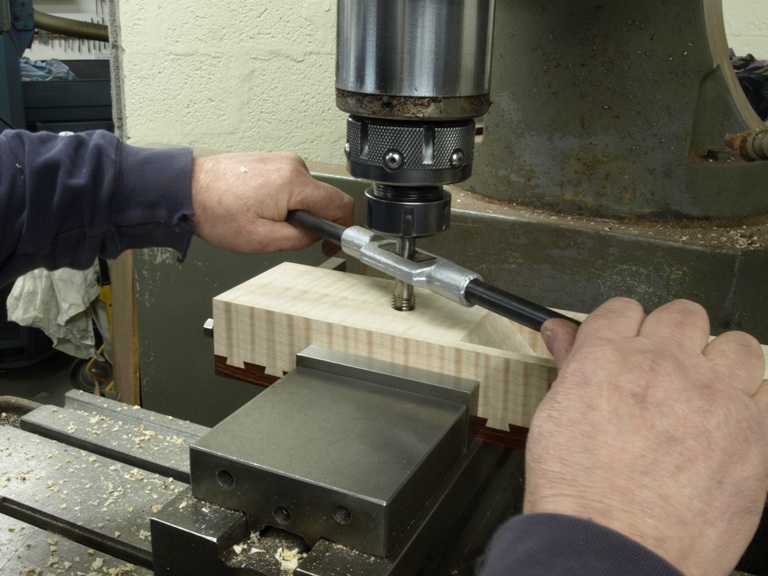 The bush threads being cut into the plane body.  This is done immediately after boring whilst I am able to pick up the centre and maintaining a perpendicular threaded bore.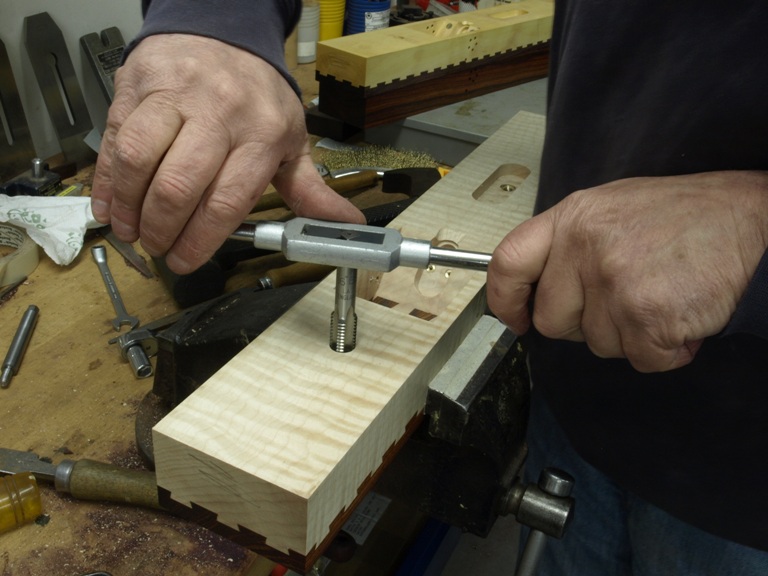 When removing the work piece from the mill it is necessary to pick the threads up by hand with a bottom cutting tap, as the original has been cut with a taper tap.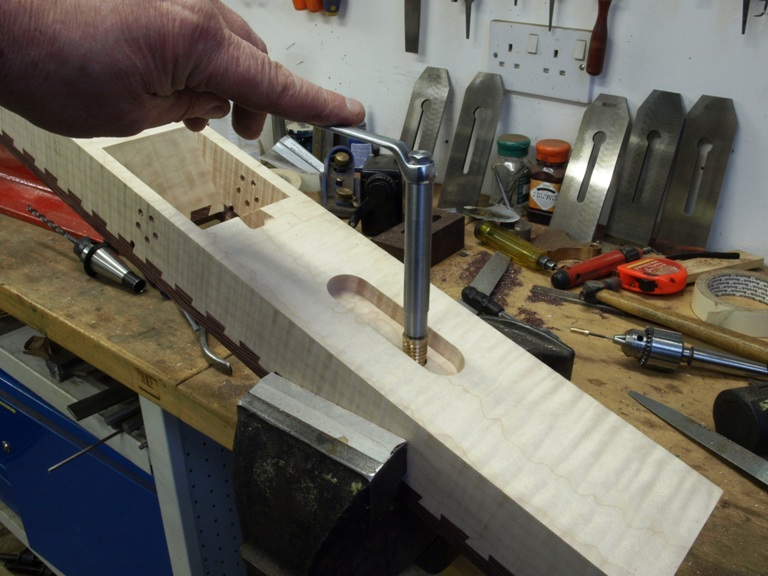 The final fitting/cementing of a handle bush using a one way driver.