Gunmetal fittings for T21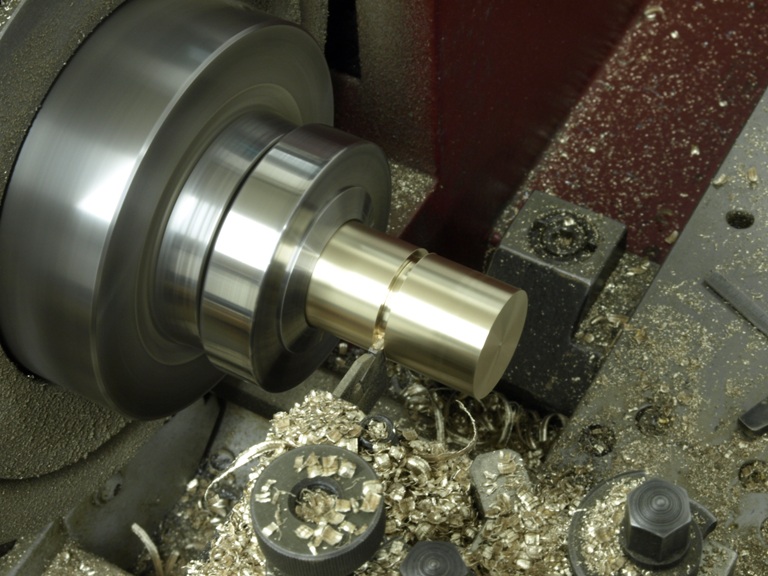 This is parting off my spider hub (for want of a better name) from a prepared bar.
 Once these are parted off they need to be trued up to the precise length.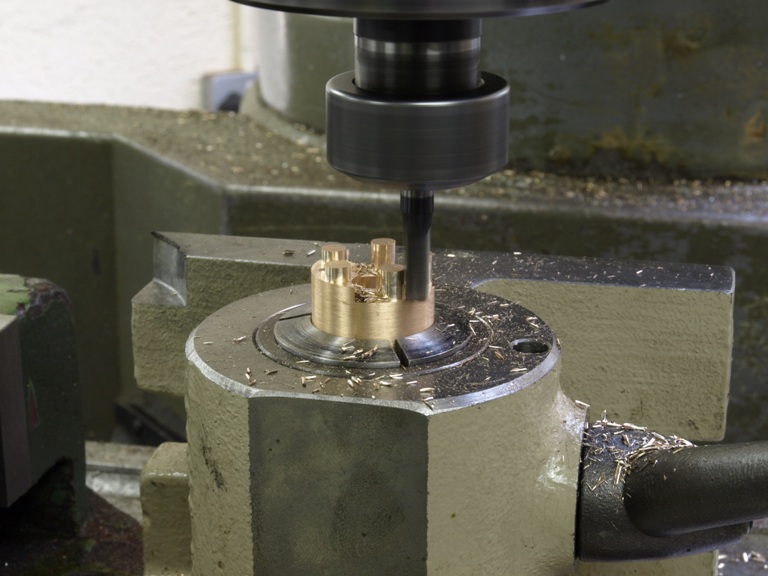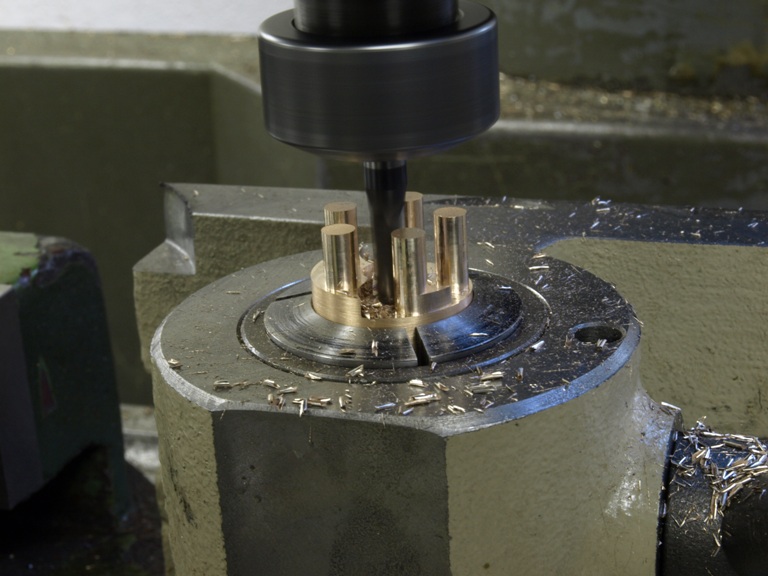 Using the CNC mill to cut the five legs out of my spider.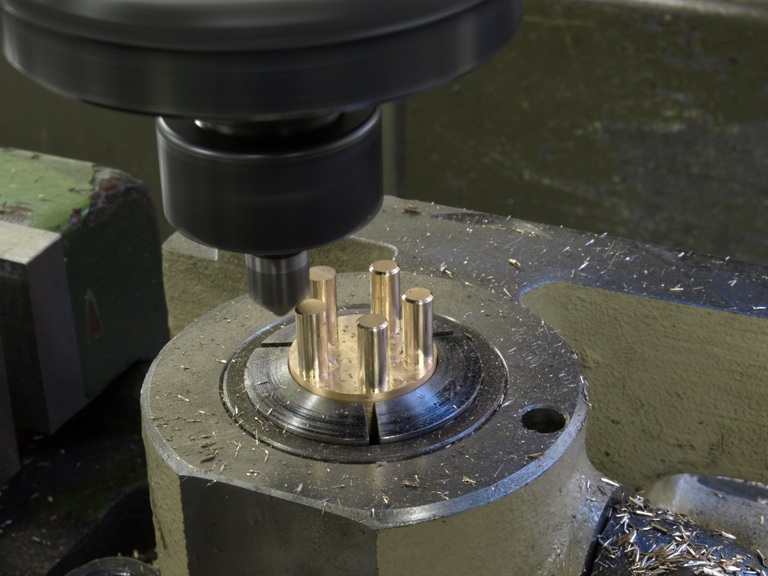 Once the legs have had their finishing cut it is desirable to put a small chamfer on the ends as this will assist with entry and peining.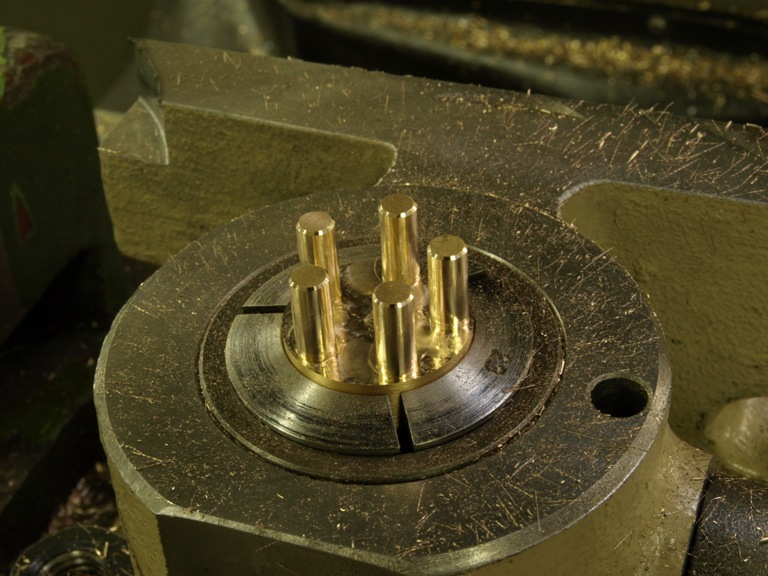 Finished legs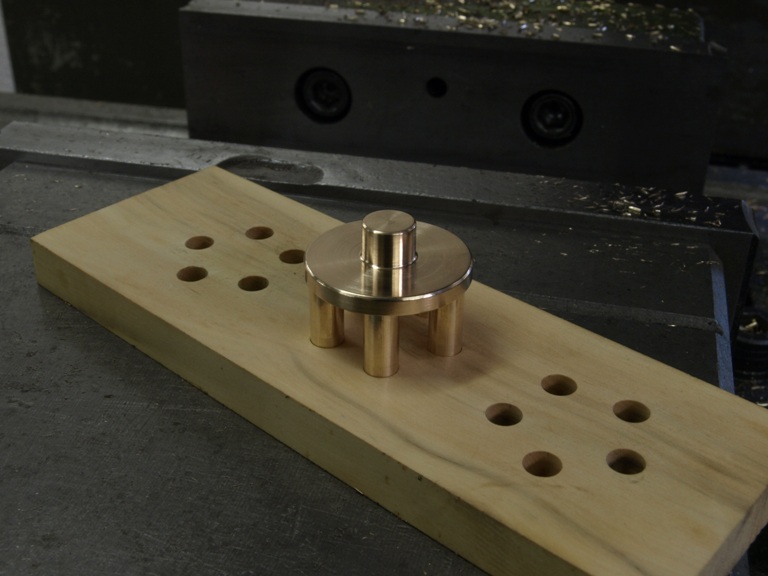 Checking for fit on a test piece of boxwood.  Also showing the spigot on the opposite side to the legs.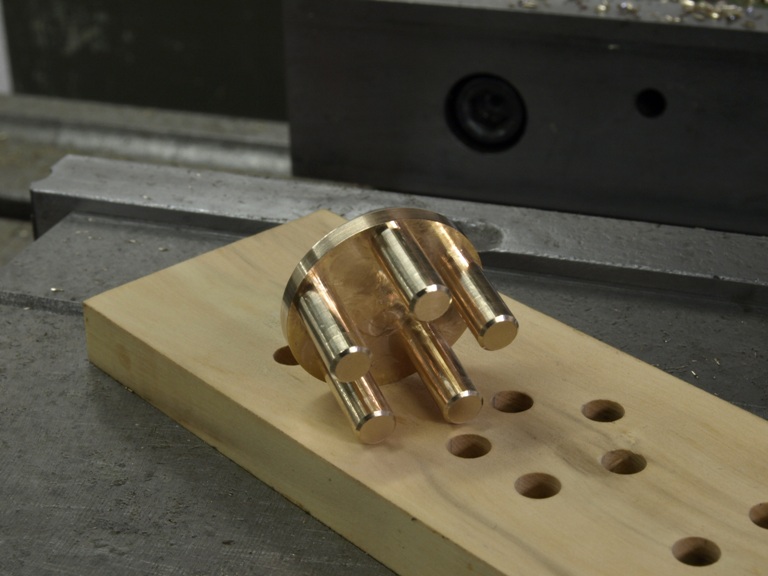 At this point most of you will have worked out where this item is to be fitted.  More will be explained as the blog progresses.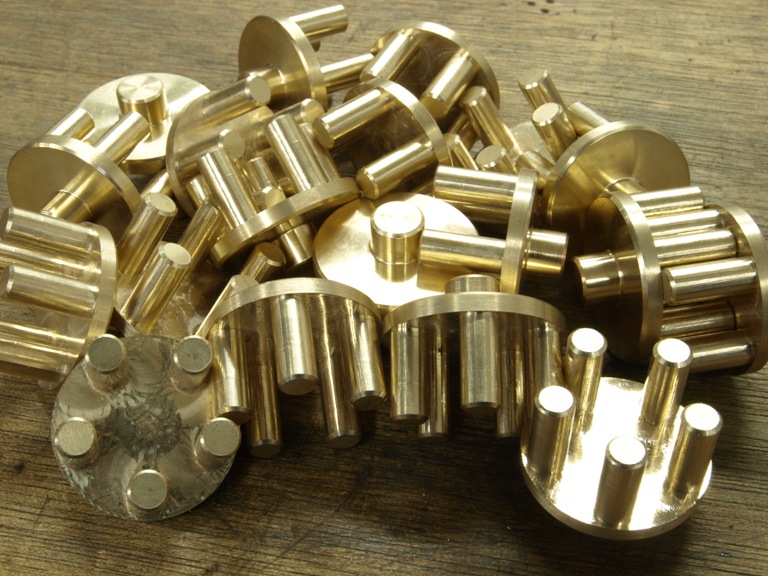 A ******* load of work!
 Blades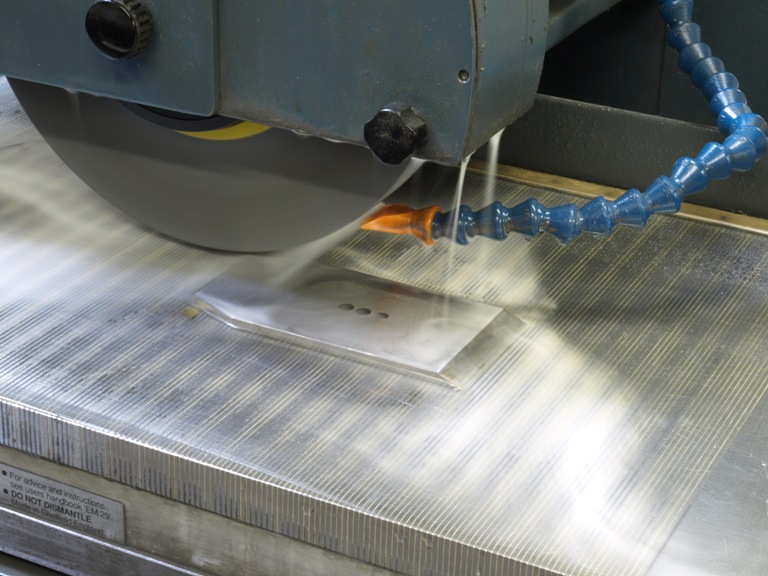 Grinding blades nothing exciting.  I have chosen to use A2 as usual, as specified elsewhere :
http://www.holteyplanes.com/tech_blades1.html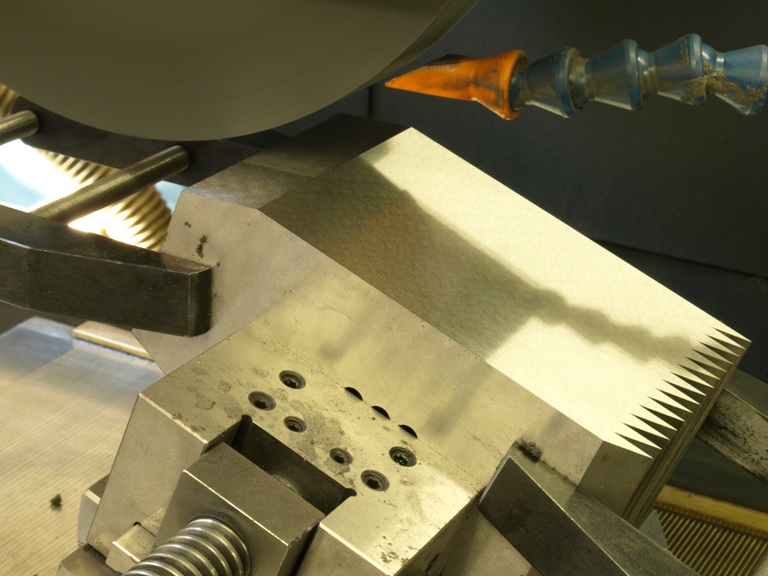 Grinding the facet on the blades
You will notice that every surface is precisionally ground.  You don't get this anywhere else so far.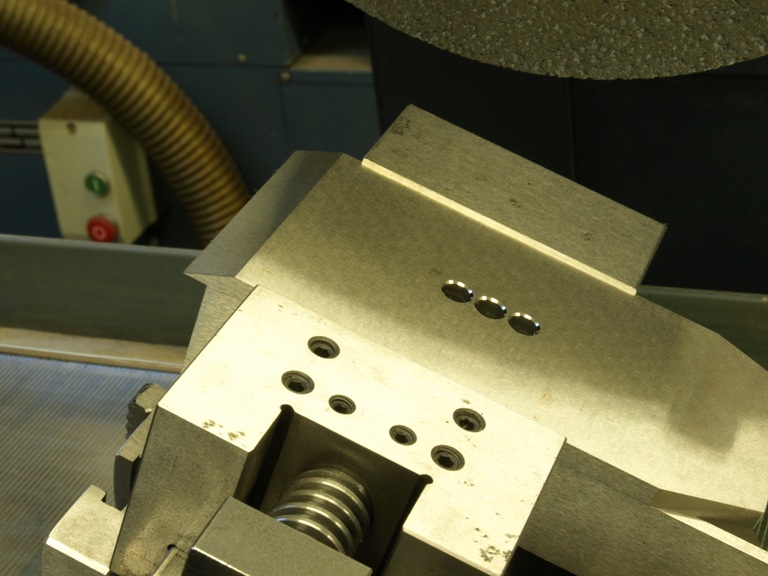 Of course we mustn't forget the bevel, which is set at 25 deg.