INTRODUCTION TO TRANSITIONAL PLANES – T21
Having made some comments on the instability of wood in infill planes and now that I have successfully made metal planes without infills of my own design;  I felt that there is a sector in the market that looks longingly towards wooden planes.  Having used some wooden planes myself I feel that there is a sweetness in the way that these planes glide which adds to the plane's charm.  There is the metal plane with a greater accuracy (well some of them) and the smooth operation of the wooden plane.  When you try and put the two together to get an infill plane you can lose the advantages of both types of plane.   This leaves the transitional.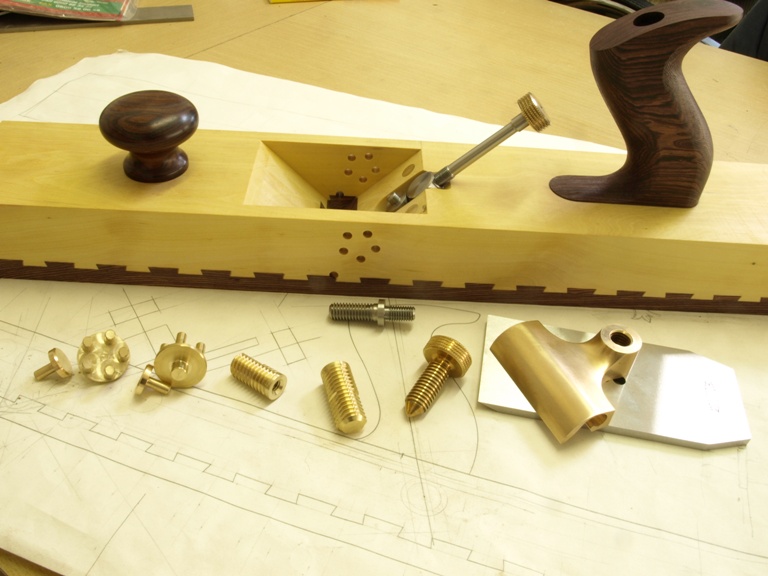 Instead of putting wood into a metal plane, I put metal into a wooden plane.  The advantage here is that I am not interfering with the integrity of the wood.  Of course there is going to be a lot more wear and tear on the wood but any settlement due to differences in environment is easier to deal with. 
 You will find in my designs of this plane that I have kept all the character of the wood and yet introduced the fittings as found on a metal plane (the adjuster and lever cap). 

 All these fittings including handles have been thoughtfully integrated into the wooden body.  Items such as handles and adjuster use brass bushes.  I have used brass bushing in these areas rather than using an ordinary wood screw.  This is a considerable leap forward; the wood screw is just one step up from a nail.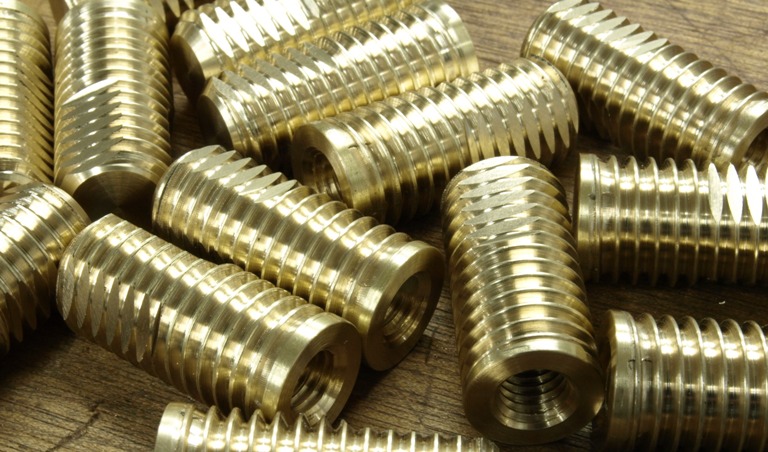 I put some pictures up earlier on in the year which are here if you want to look back:  http://www.holteyplanes.com/blog/category/transitional/