Showing the continuing work to this non-adjuster blade.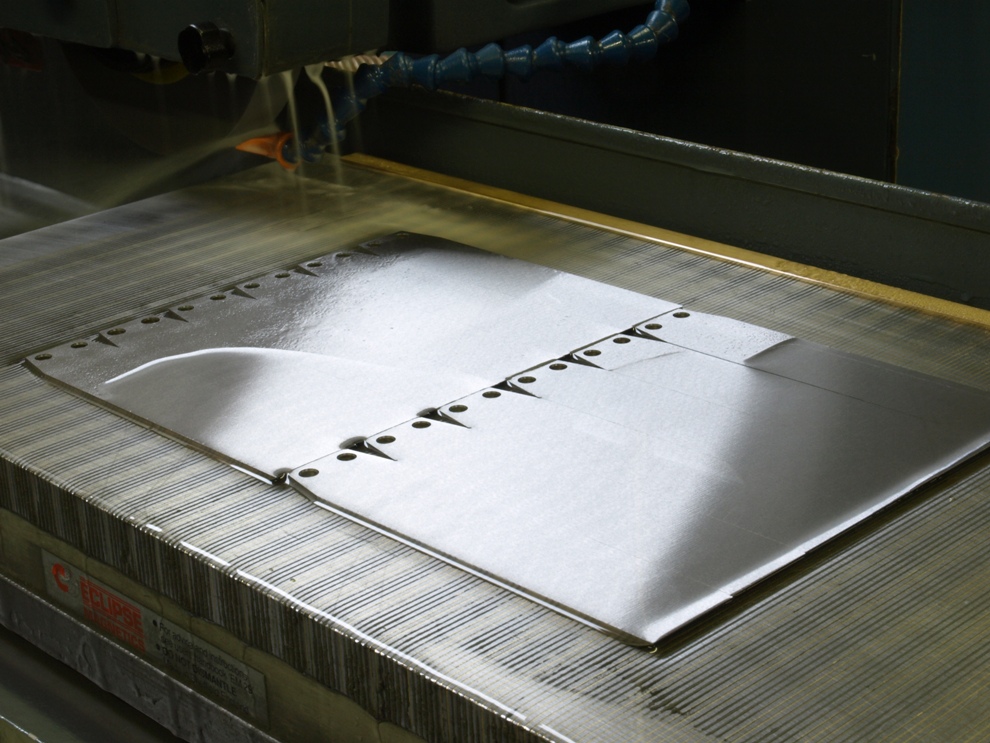 Work on the blades recommences now that they are back from hardening. 
This picture shows one of the many grinding operations.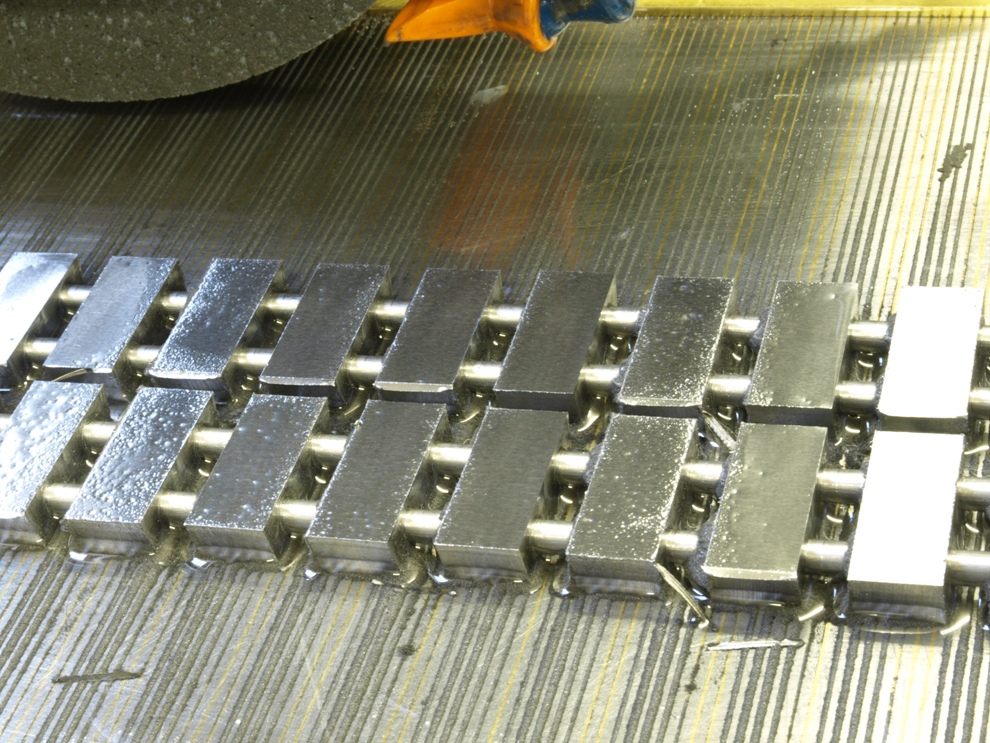 Even the snecks have to be ground on one surface before they are assembled.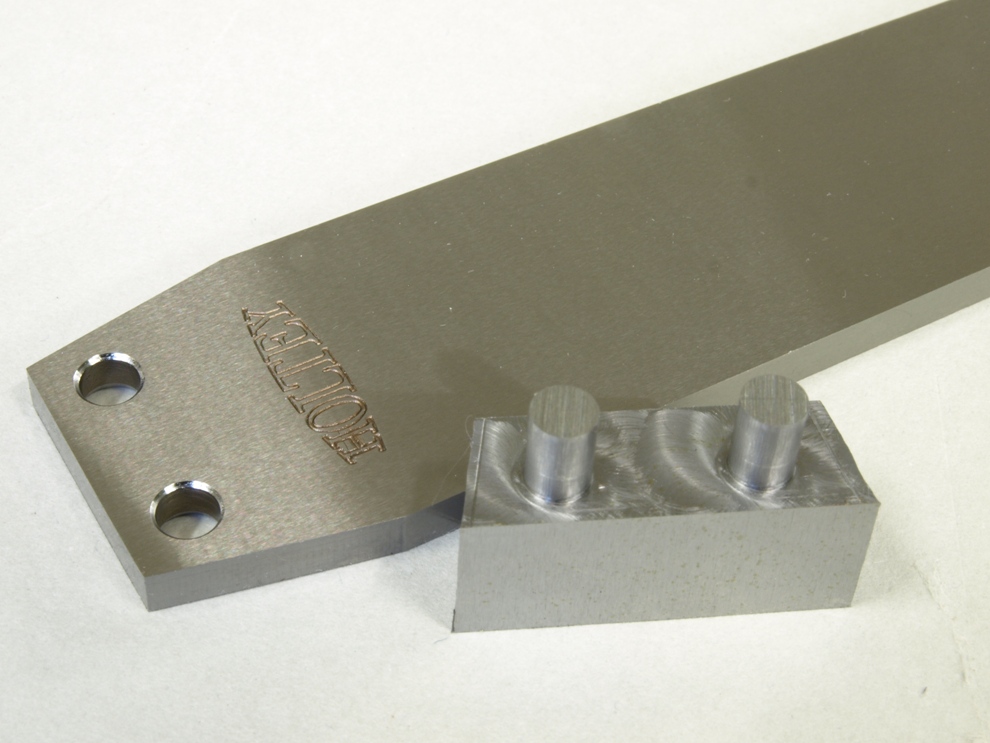 Picture shows blade ready to have the sneck assembled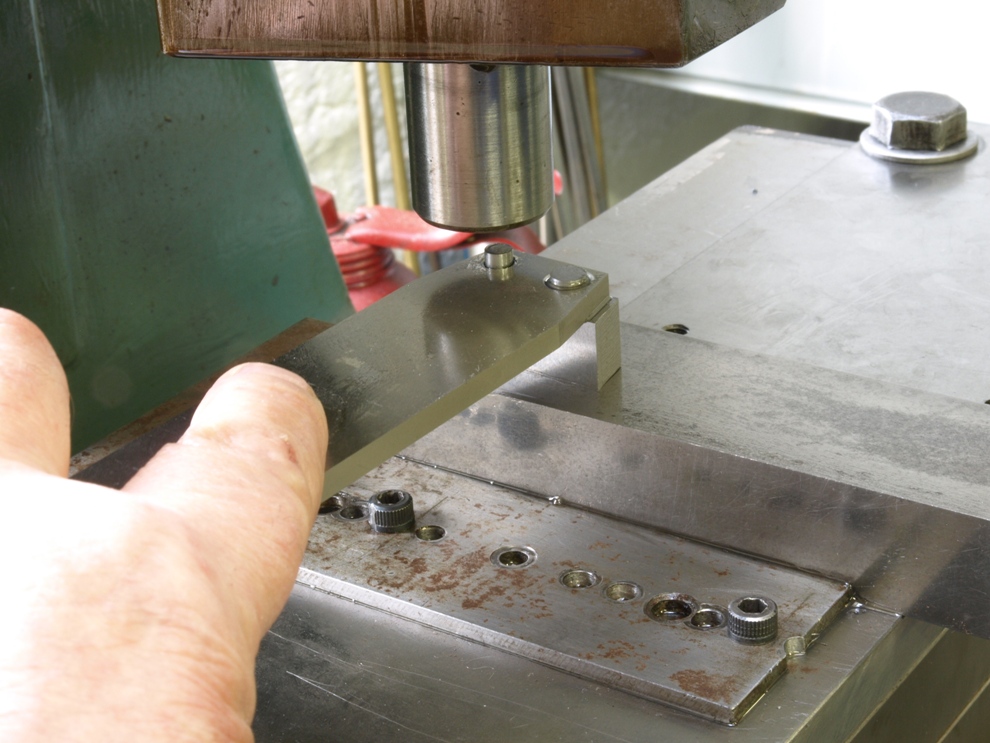 Note the rivets are pressed instead of peining as this expands the rivet through the whole of its length and also pulls the two parts tighter together.  This is not always the case with peining.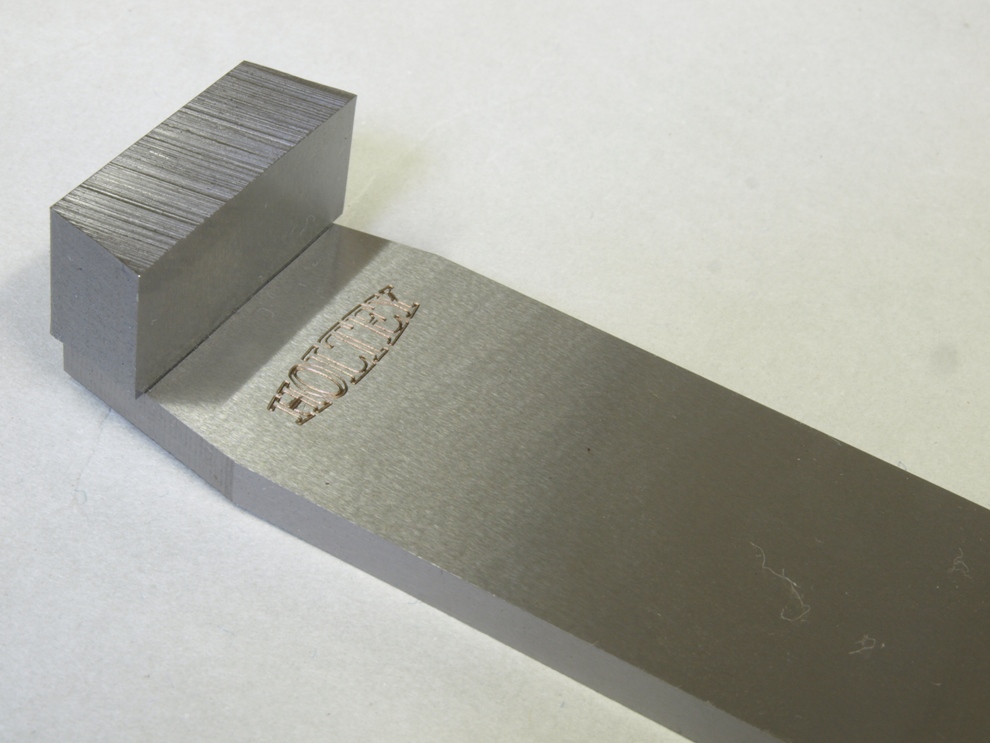 The blade after pressing the integral rivets into place.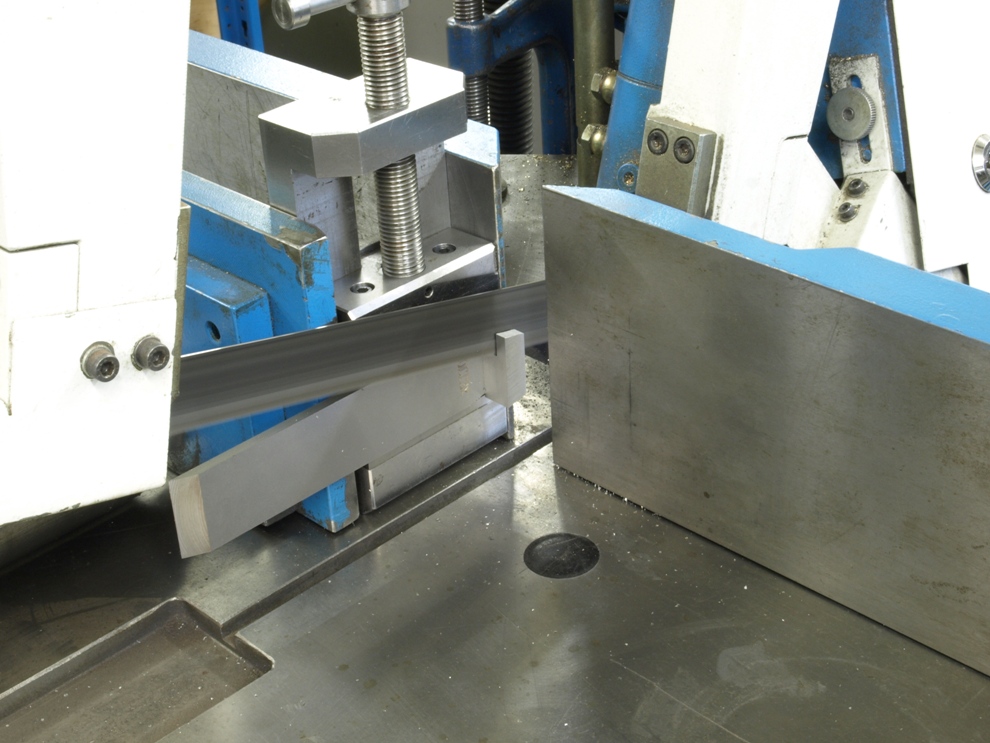 Removing the excess material from the sneck as it is no longer required for work holding.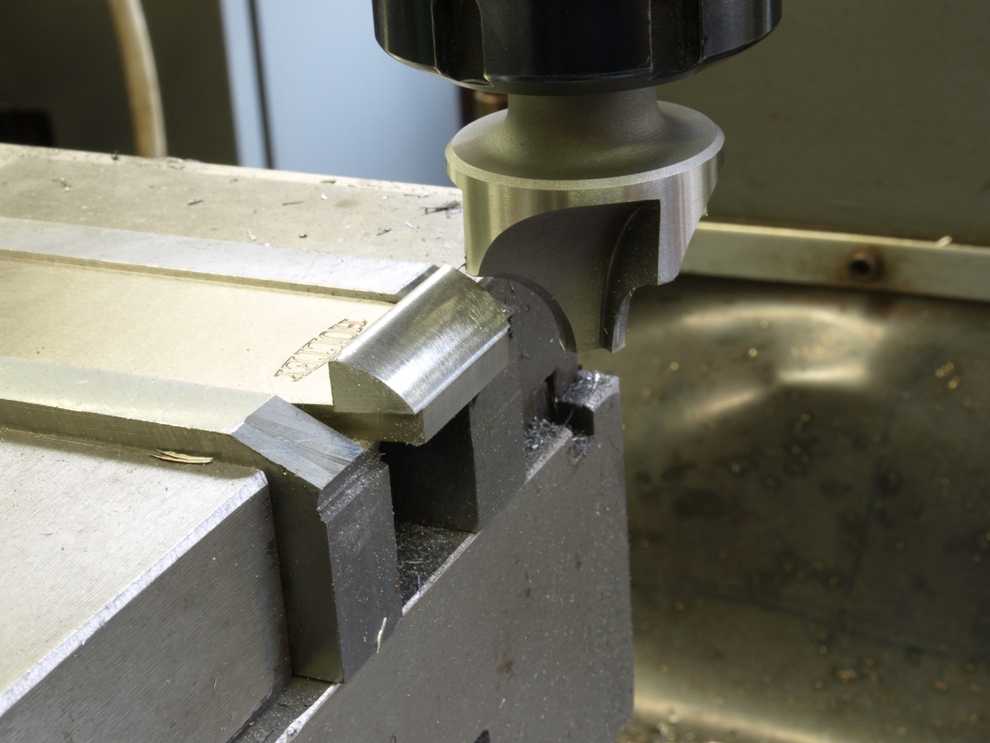 Sneck can now be formed.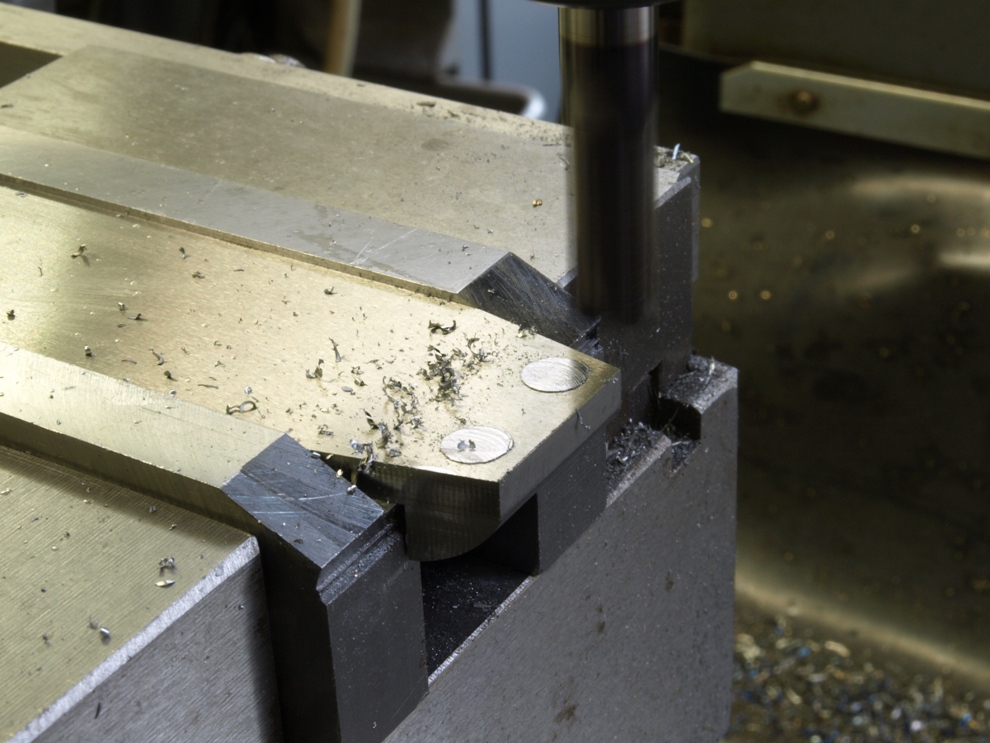 The excess material on rivets being removed before final surface grinding.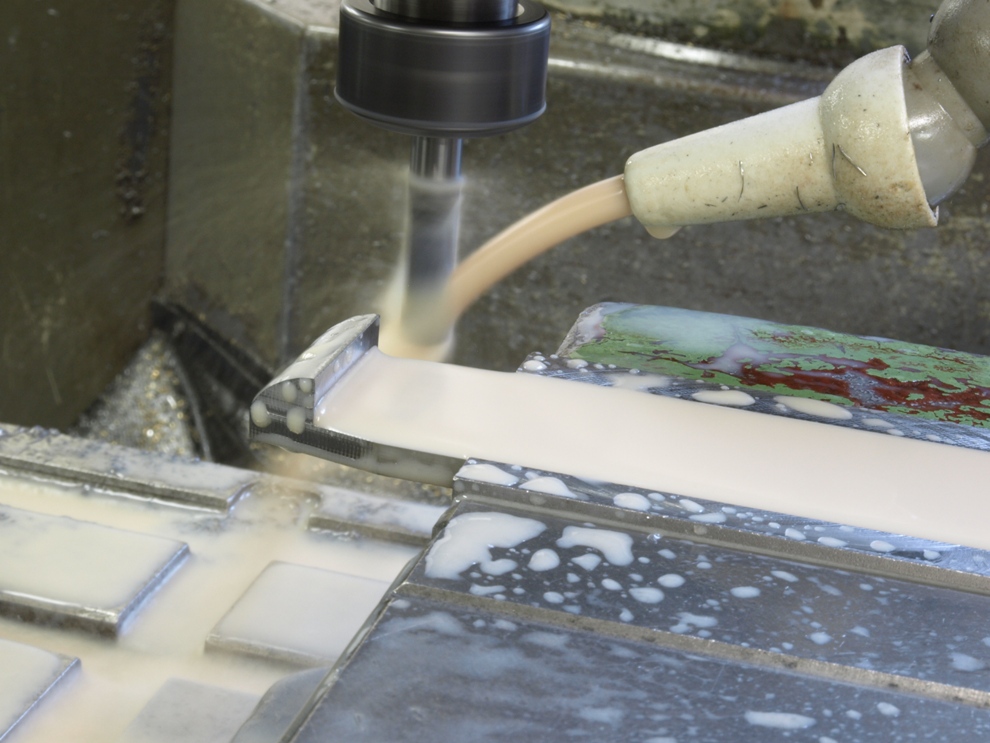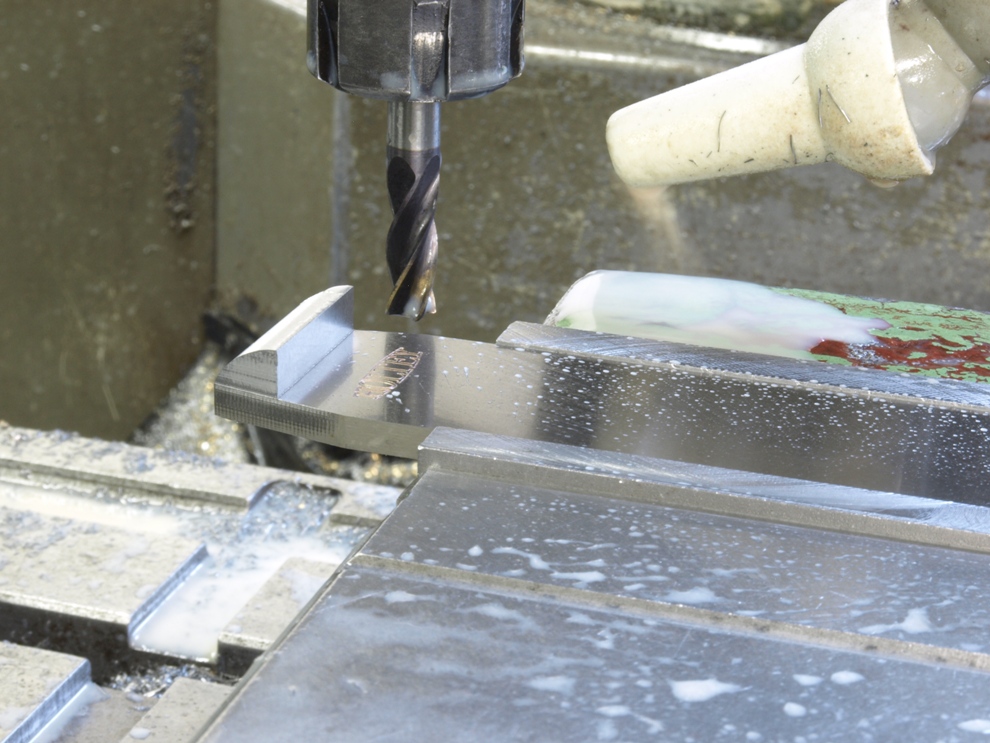 Once the sneck has been riveted and formed the blade is returned back to the CNC mill to trim the sneck to suit the blade facet.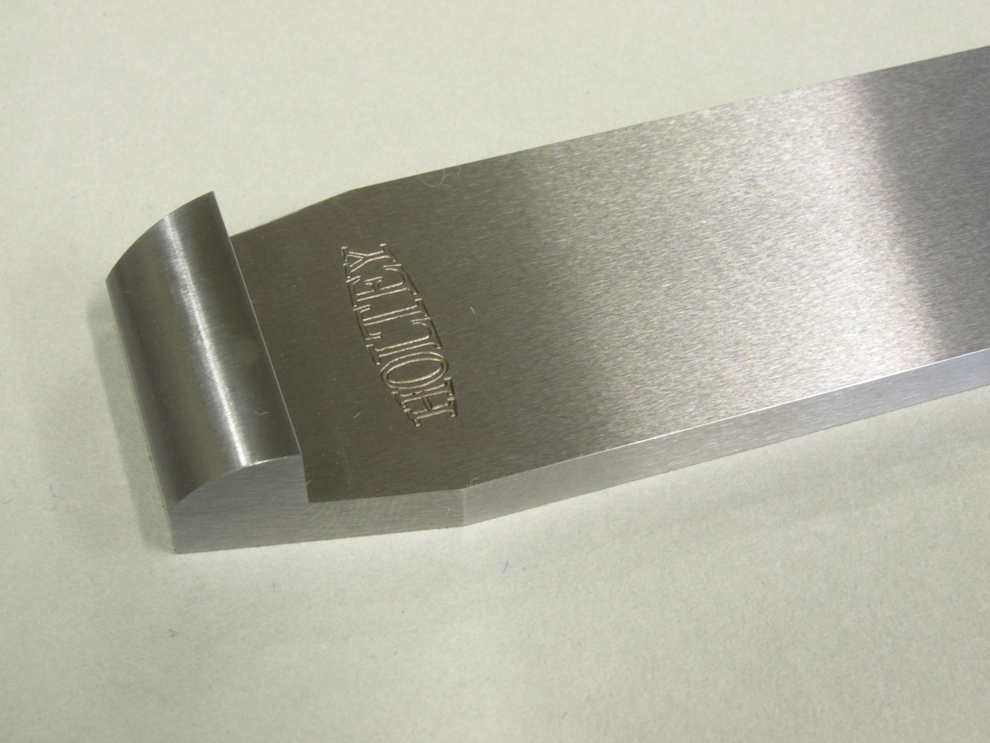 After much more grinding and polishing the blade is now complete.