A few more pictures to conclude the subject of polymer.  Feel free to comment on whether it is worth it when you have seen the finished product. 
Hopefully this plane will be on exhibition at the WIA conference next month with The Best Things.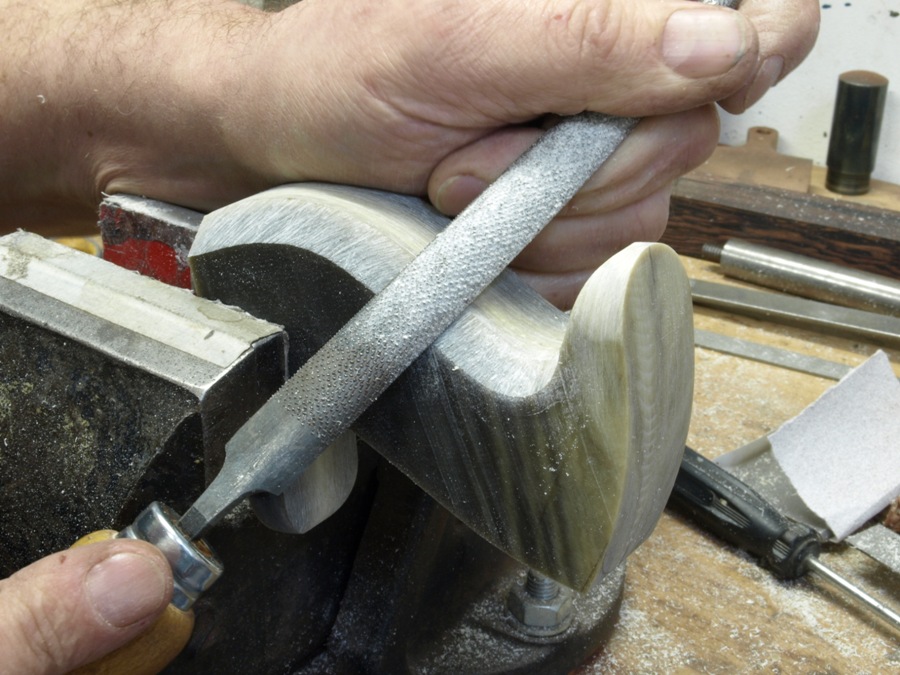 As you can see the polymer is worked in the same way as wood and the shaping is all done by hand.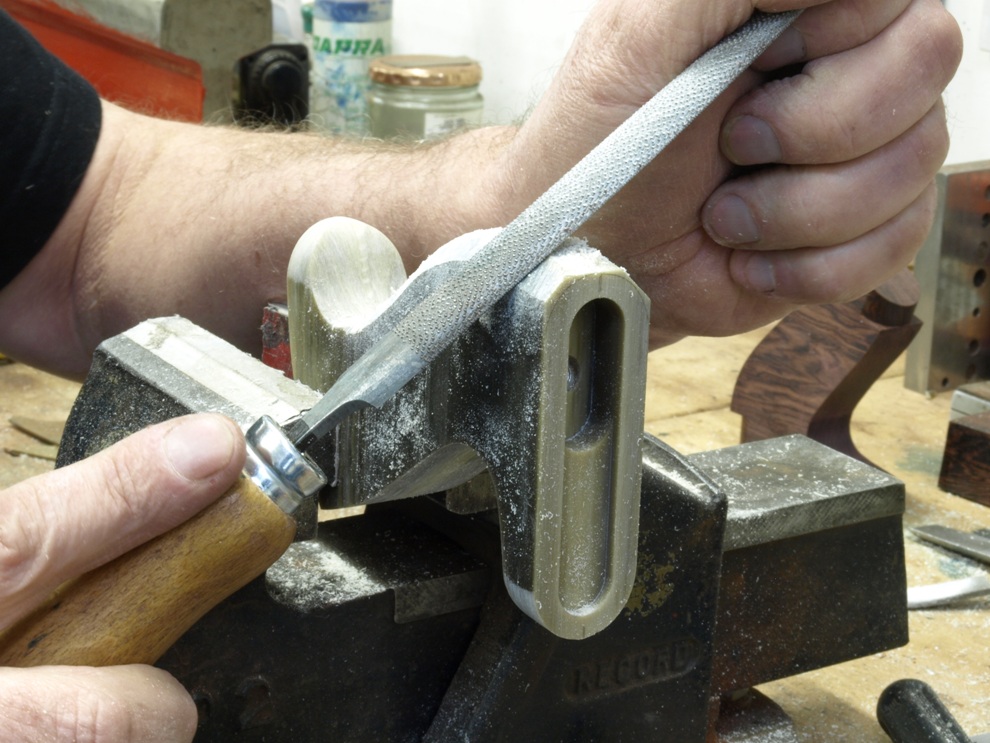 Another view showing the fixing recess.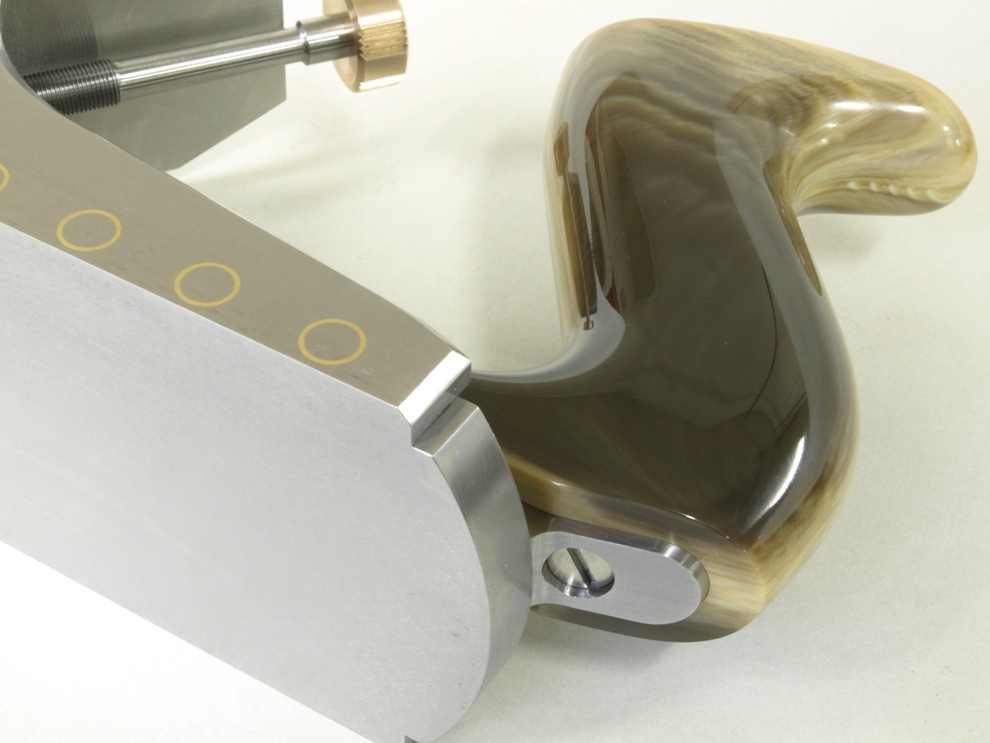 After many hours of polishing, the handle is fixed by the one screw connecting the stainless steel spine inside the handle.  It is also secured by the handle's recess and boss/chair.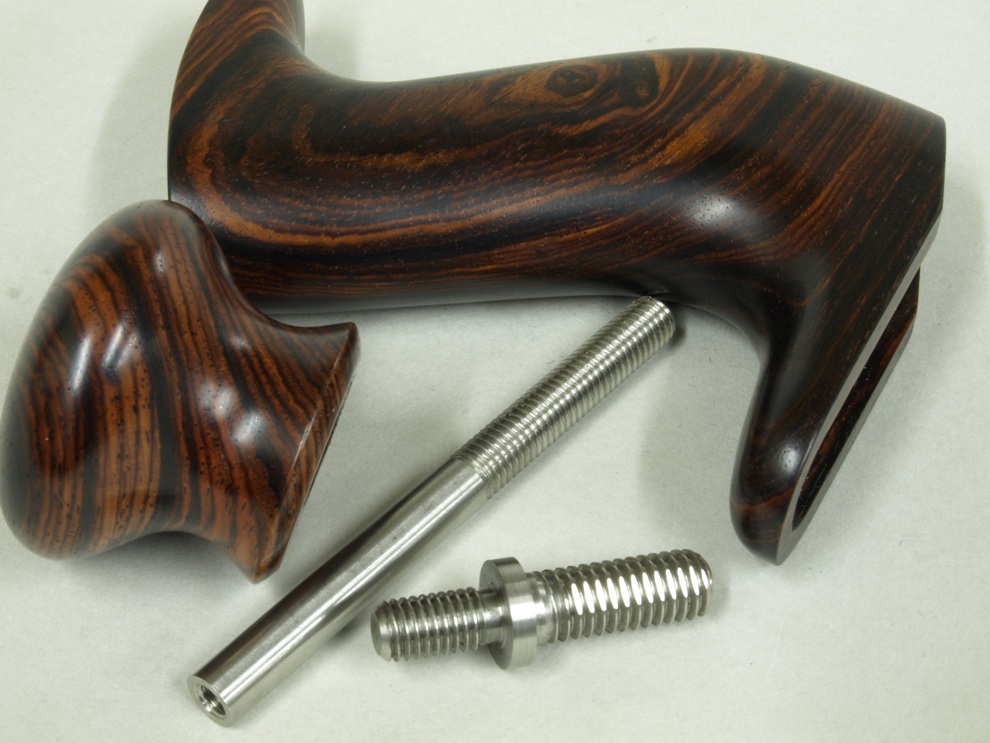 I just found this picture of a rosewood handle.  It shows the stainless steel inner parts of the handle and bun.  Note the flats on the coarse thread for the bun (there are 3).  There are also flats to be filed onto the handle spine as well.  When these are cemented into position they cannot work loose or be undone.
I would like to clear up a small criticism on the fixing of the rear wooden handles, whereby the screw can work loose within the handle spine.  The handles are pulled down into position from the top of the handle so it is compressing the wood across its grain, which holds the handle tight into its seat.  Wood expands and contracts all the time so this screw does need to be checked from time to time.  This is a simple task it just needs a little tighten with a screwdriver.  There are some low strength thread locking compounds which can stop any threads from moving and are ideal for adjustment purposes but this still doesn't solve the problem of the wood expanding and contracting.  Of course one of the advantages with the polymer is it being dimensionally stable so this will not happen.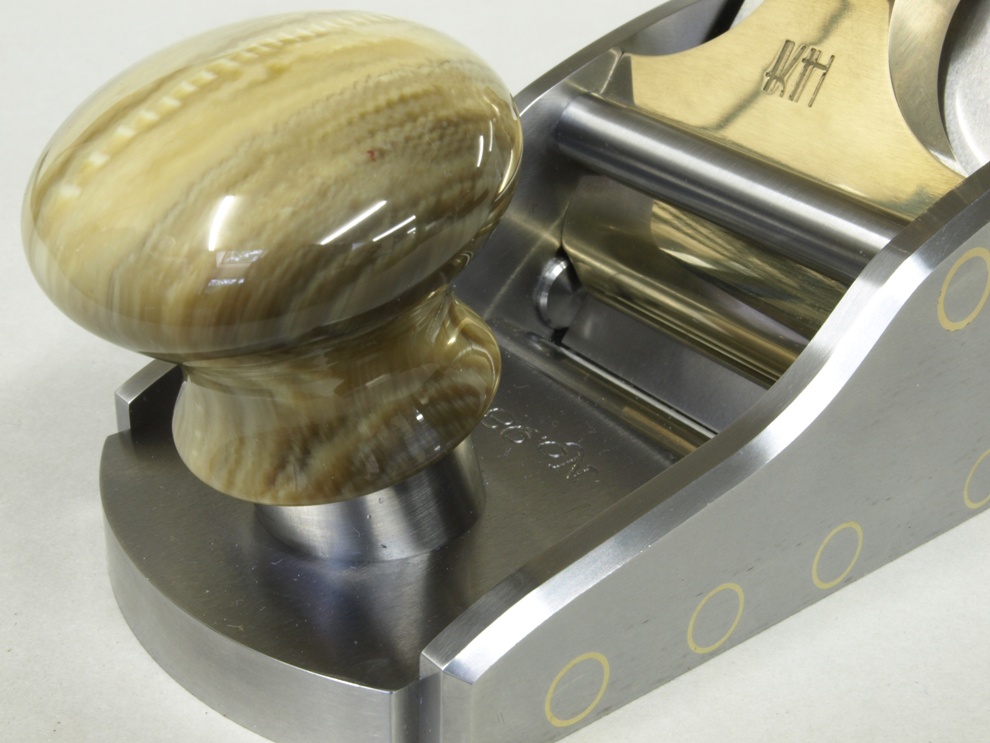 Front section of plane showing the canted bun in position.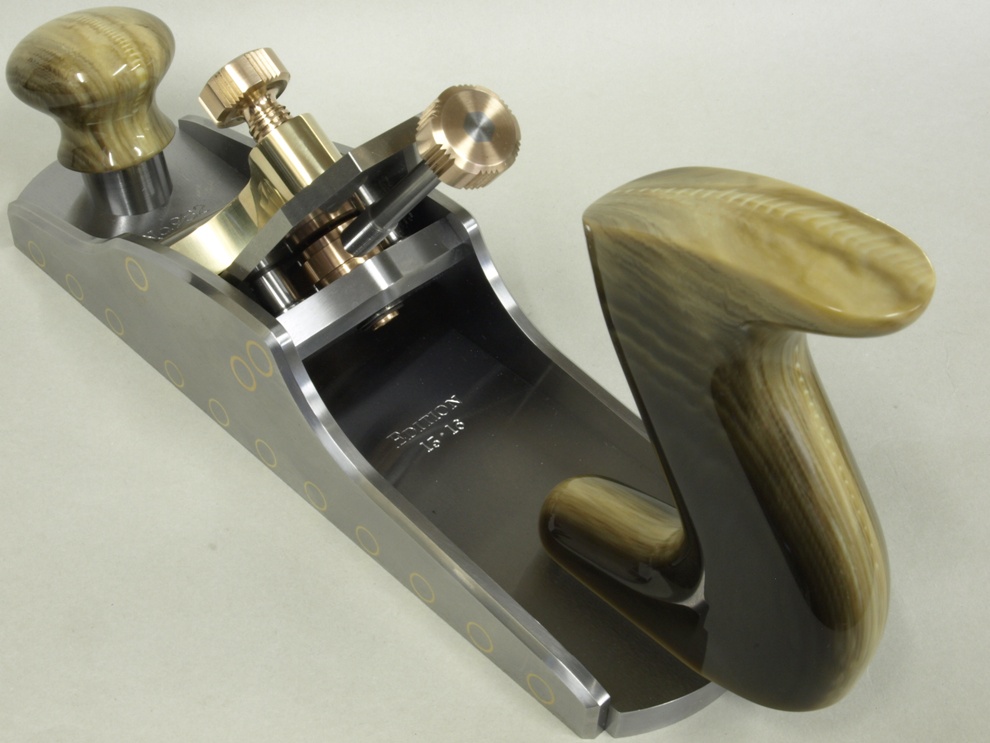 Finished plane showing the rear and some of its mechanism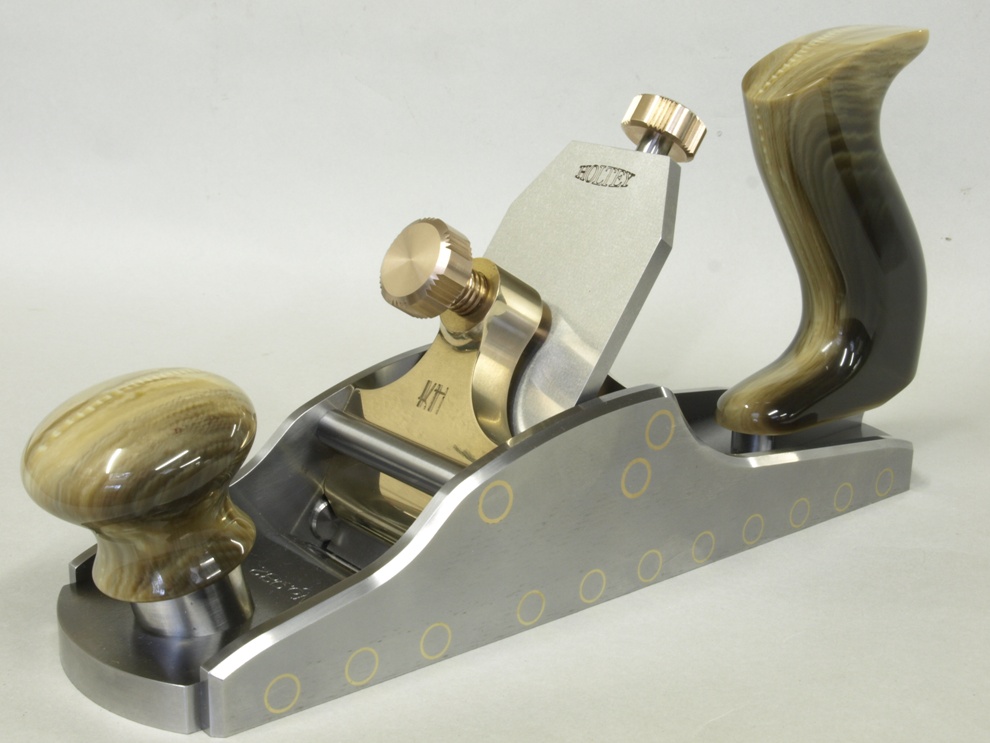 Now is it worth it?
Return to main page