Spiers Style Shoulder plane – 2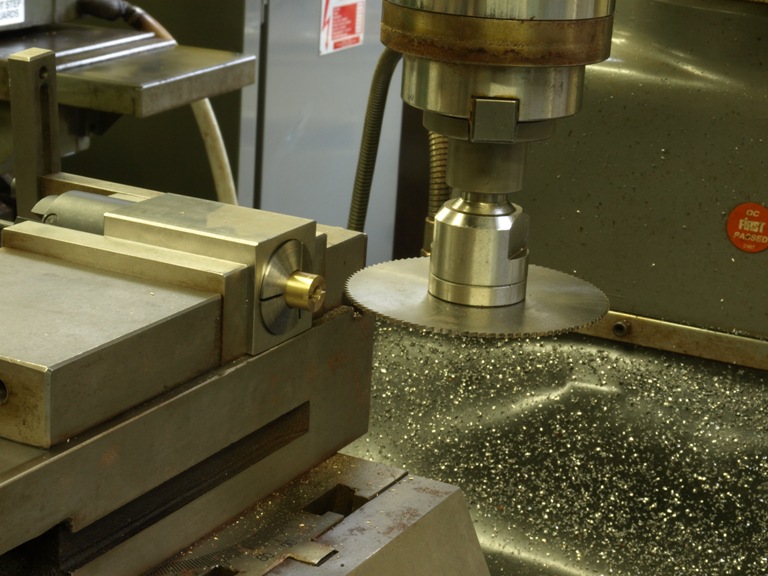 Difficult to define a name for this component; It certainly is a bush and it is threaded into the plane's bridge which will also hold down one end of the front infill through the horn.  This component also has an internal thread for the thumb screw that clamps the wedge.  The picture shows a temporary screw driver slot being cut which will be removed after assembly.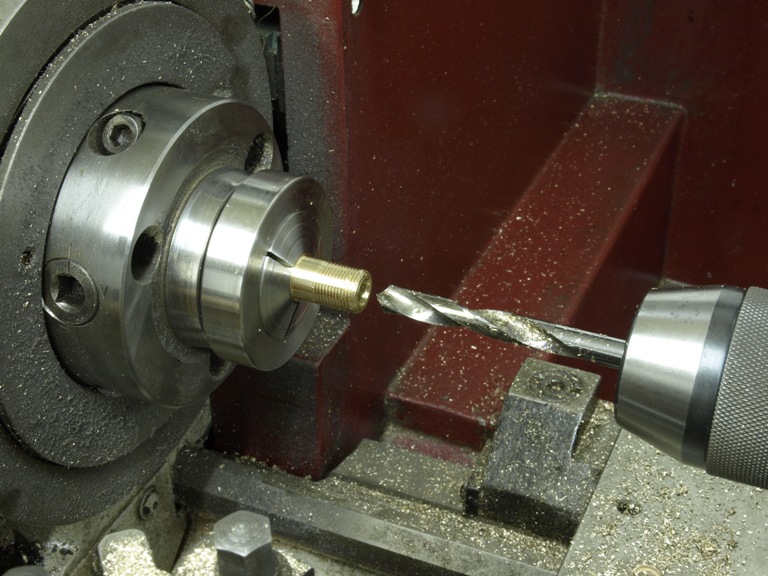 This picture shows the bush as described above being bored through the centre ready for the internal tapping.  The diameter at the shown end has been reduced slightly so it leaves a step at the other end which works through the counter bore in the infill so it holds it down tight on the bridge.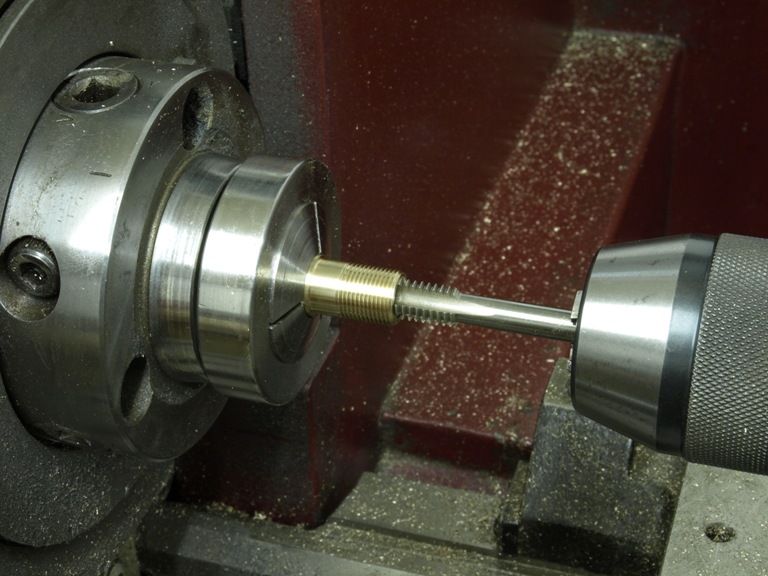 Tapping the internal bore.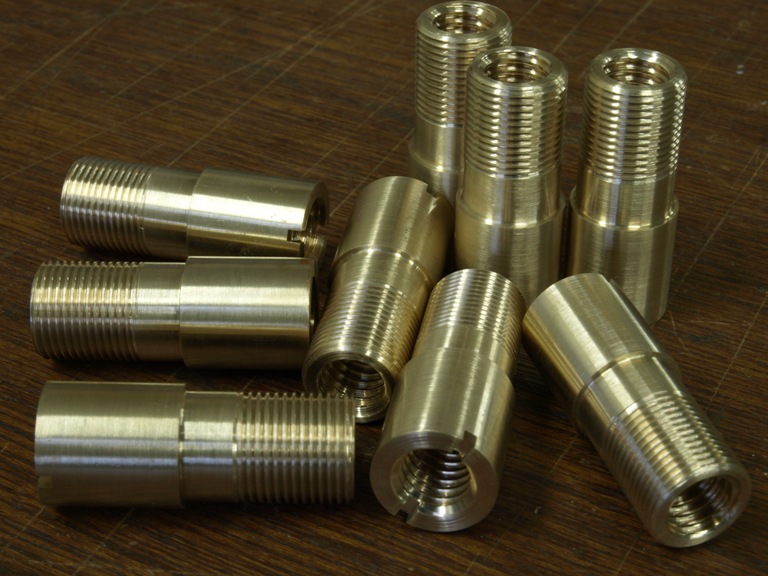 Showing the above mentioned components complete.  You can see the hold down shoulder with its temporary screwdriver slot.
Forming rivets in situ for the fixing of the bridge.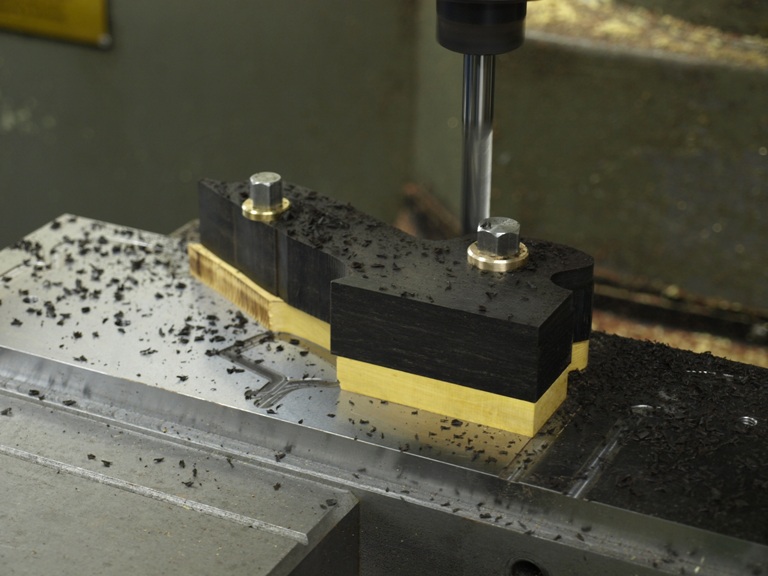 Whilst some other fixtures remain on the CNC mill it is prudent, with some modification to the programme to form the contours of the front infill, including throat.  This allows me to make the exact allowances for fitting.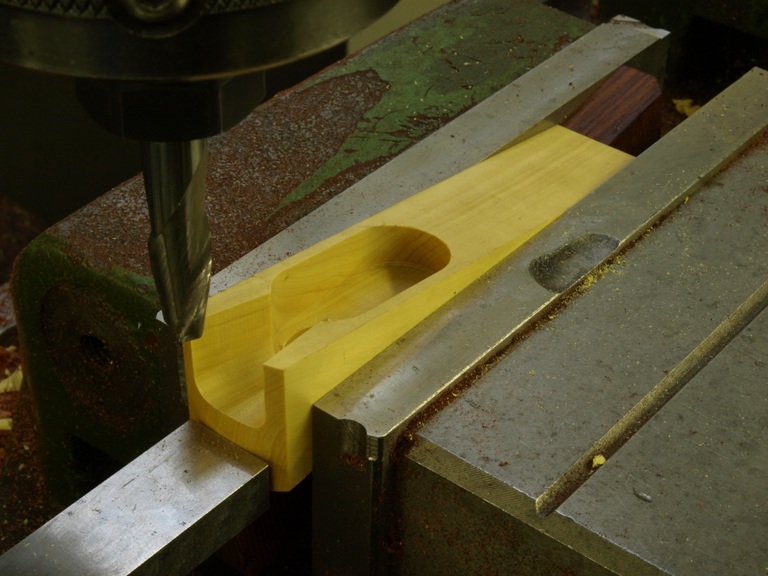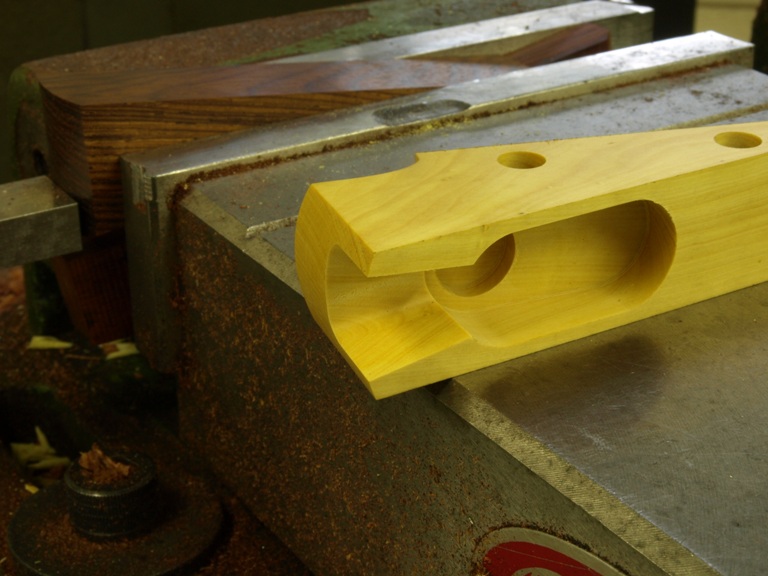 The adjuster recesses are also CNC machined.  The quality of work using this system is unrivalled.  It is so crisp and clean, unlike those that look like they have been gnawed by a rat.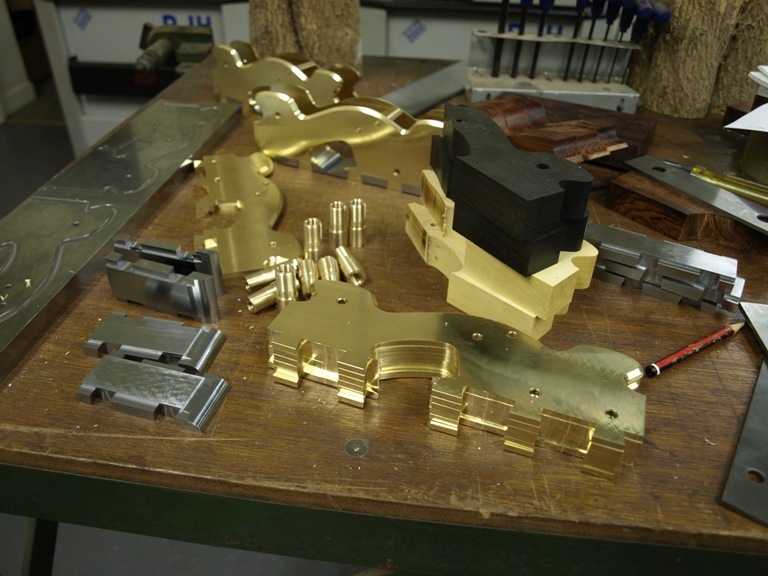 Showing most of the components now ready for temporary assembly.  It is necessary to do some work in situ then dis-assemble for some hand work including polishing and shaping to the wood work.