Continuation of the last batch of No 982 planes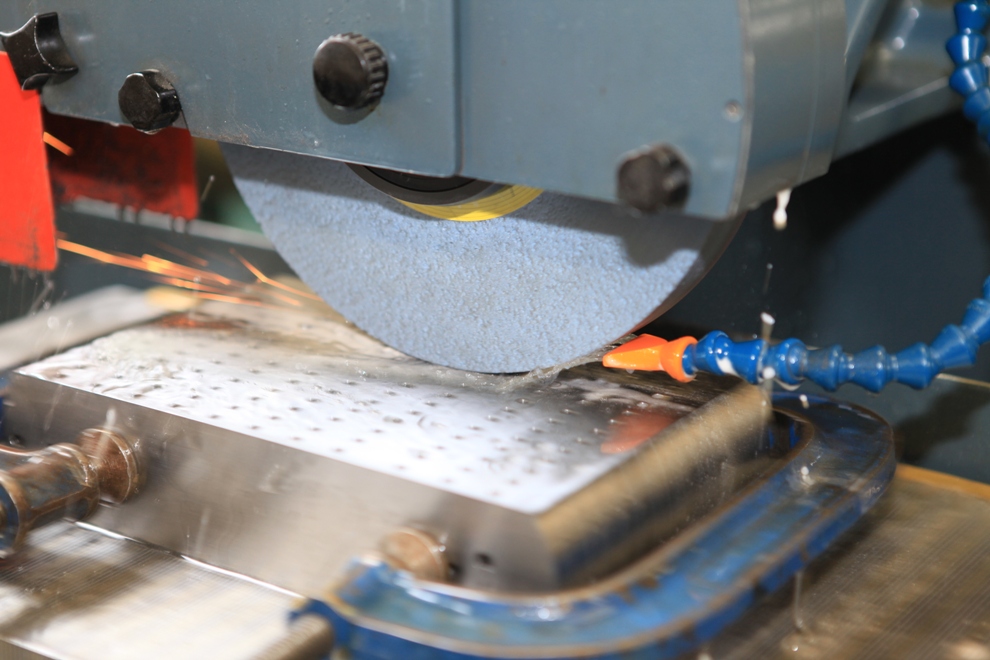 There are two reasons that I use the surface grinder a lot; the main one is for the precision and also for the nice textured finish. This usually means that I visit the surface grinder several times during the working of the plane as no matter how careful I handle the work pieces they seem to break out in a 'workshop' rash very quickly.
This picture here is the sides being ground true after the drilling and tapping. This also leaves the bottoms a true uniformed width and square.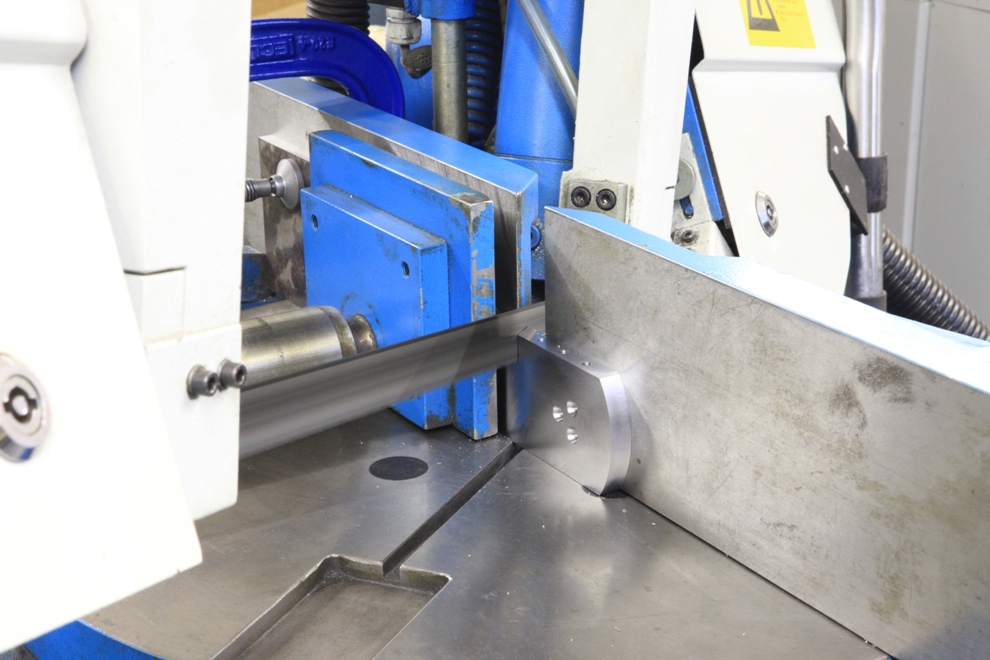 Of course the time comes when the toe of the plane needs to be separated from the rear end. I can lose a lot of sleep here as mistakes are so easy. Any mistakes here will cost me dearly.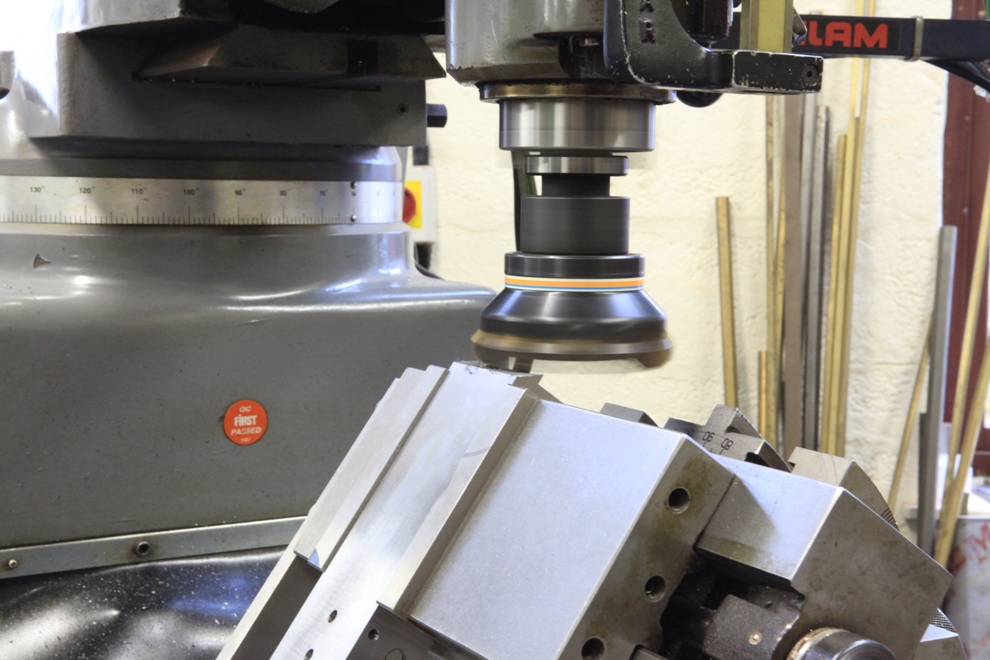 With the front and back ends of the bottom now separated each part is then milled to size and angle.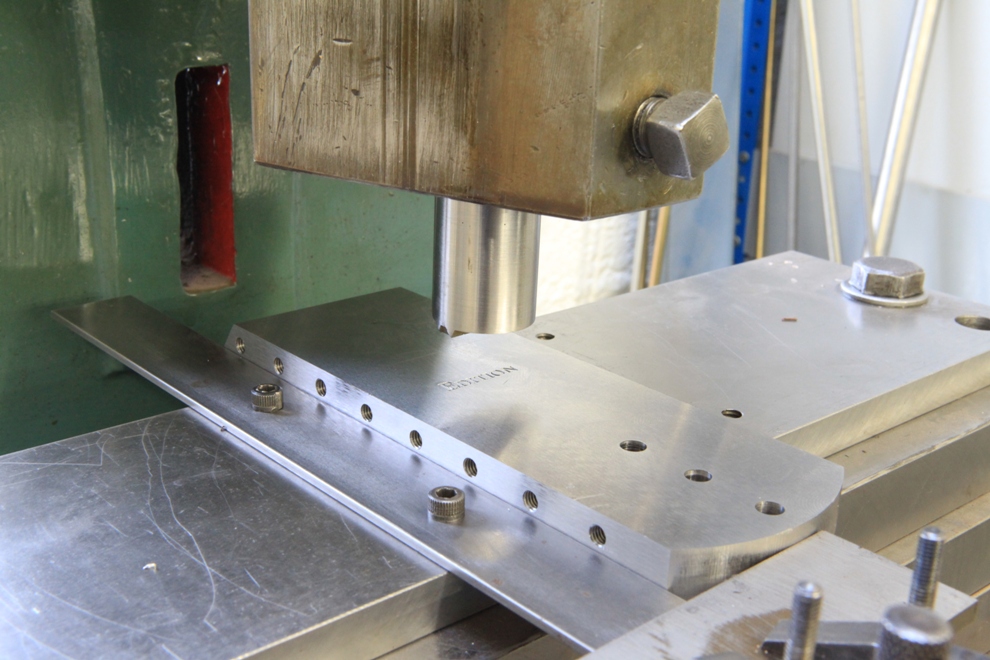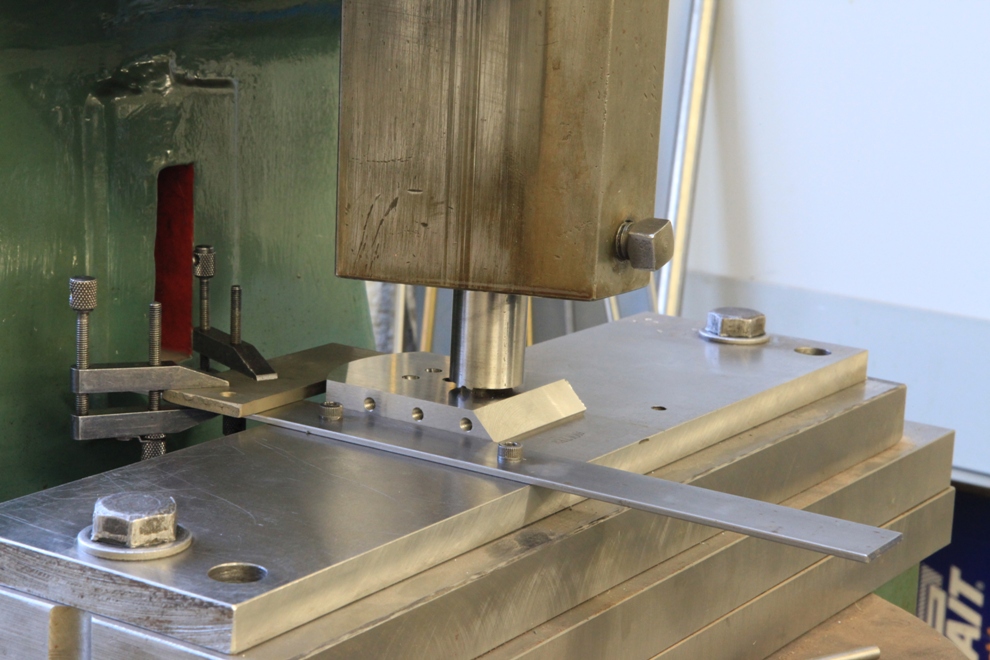 All my marks are stamped with my fly press which I couldn't exist without. The No 982 plane is stamped with an edition and its number, the plane type is stamped on the front end of the bottom (just behind the bun). The HOLTEY logo is stamped on the inside of the right hand side of the plane.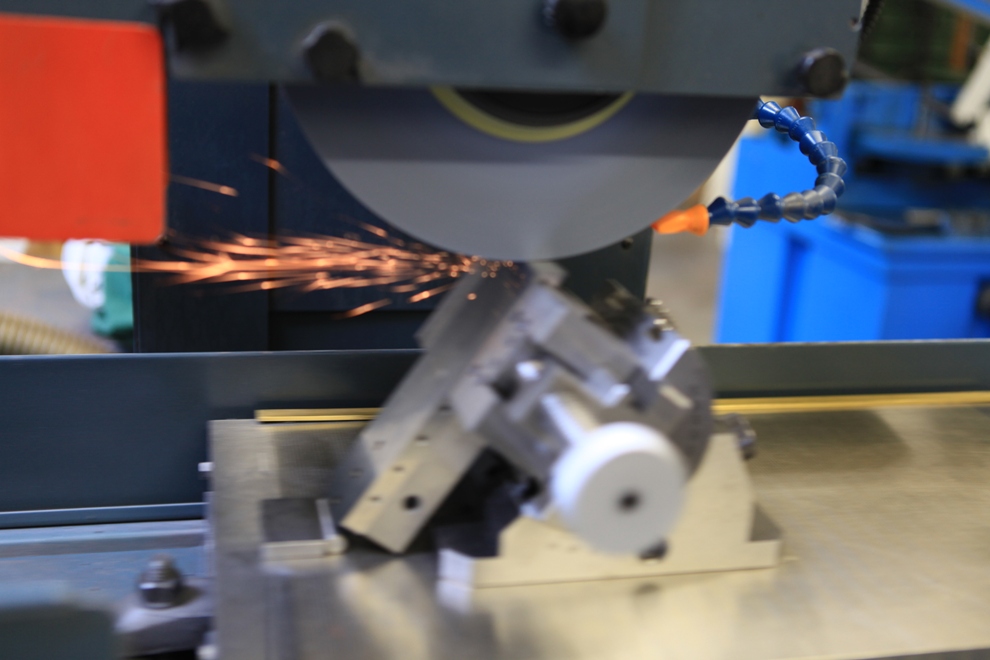 The 55 deg milled bed is surface ground maintaining the angle to precision. This picture may be a little blurred but I wanted to catch the sparks.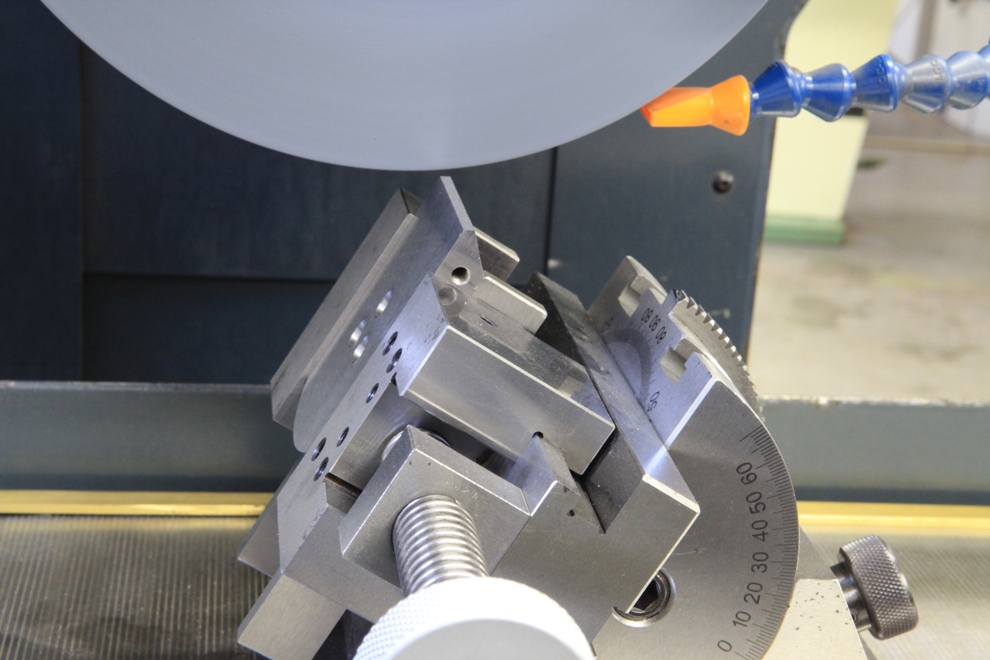 Now the front end. I use two angles here. The one being ground here is the critical one because this is going to be the mouth of the plane. This is in a similar tradition to some of the wooden planes and is much easier to regulate a small aperture as desired by some.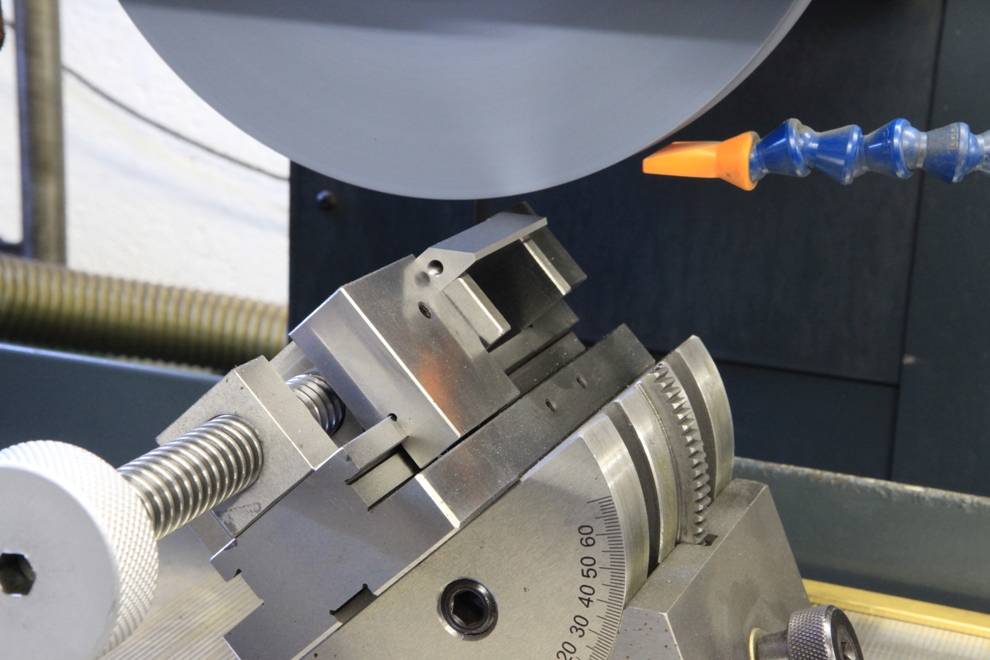 This angle here helps to provide a better means of escape for the shavings and access for cleaning. The grinding here is mainly cosmetic.