T21 Transitional Plane – Bushing
There are 2 single bushes and 1 pair in this plane.  The bun and the rear handle have one each and a small pair for the adjuster.  Following are a few illustrations to give you an idea of how they are made – once fitted they are invisible though vital.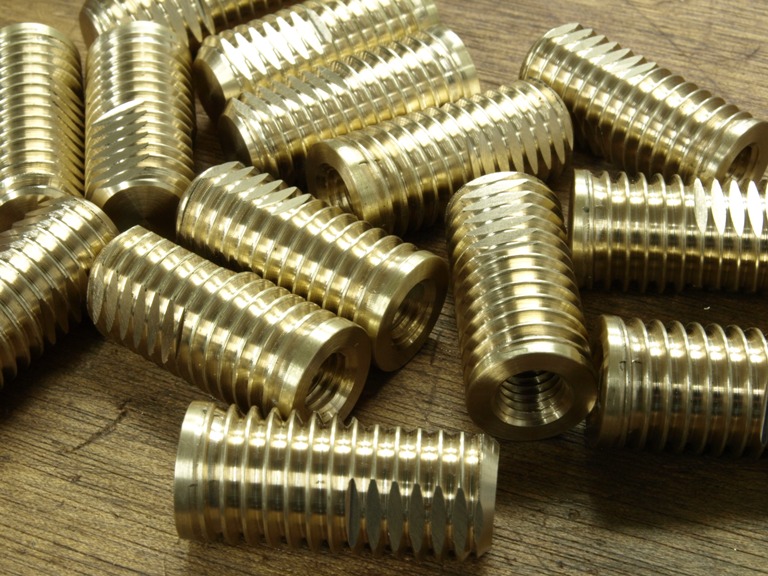 The purpose of these bushes is that they spread the load into a greater contact area.  I use a coarse thread on these which is cut on to both the male metal portion and the female wooden counterpart. These bushes are permanently cemented into position with an epoxy resin.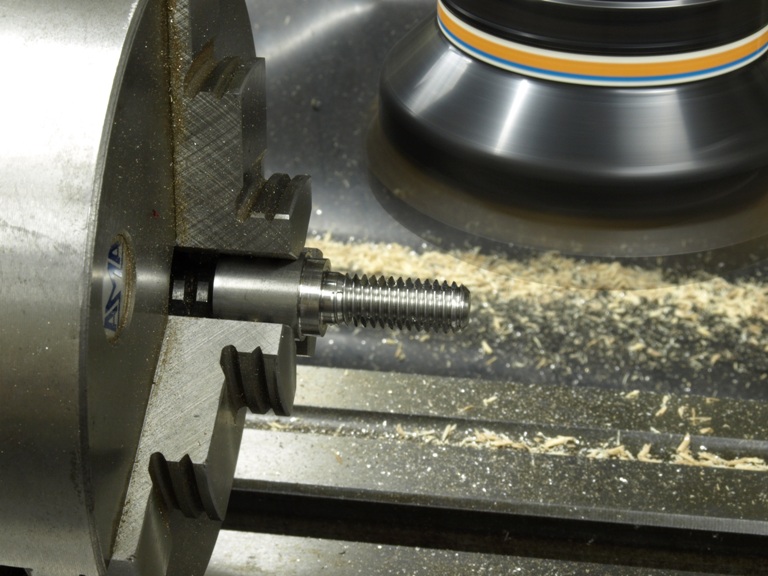 It is possible to break the bond on the metal parts.  When the bushes are cemented in position they are less likely to rotate due to the mechanical properties of the flats you will have noticed in the photographs (in the above photo I am about to cut the flats on to the stud for the front bun, not one of the bushes – but the principle is the same).   However, as during the fixing process the epoxy resin is forced in the fibrous texture of the wood providing an additional mechanical key these will not break down.