After the completion of the No 982 smoothing planes it was not long before I was pressed into making a larger version in the form of a panel plane.  Because of the enormity of work on this plane I have decided to make only 8 for this batch. 
 For the benefit of those who have bought this plane I would like to blog the making.  Hopefully it will show up some areas I did not cover on the smoothing plane blog.
 You will notice that I do change my techniques from time to time.
 I will start this blog by documenting the work on the lever cap.  I would like to emphasise the work that goes into this one component.  Though I have used castings in the past for my lever caps I feel more in control by making them from a solid bar and I produce a far better product.  I  now understand why some of the Rolls Royce cameras bodies are made from solid billets.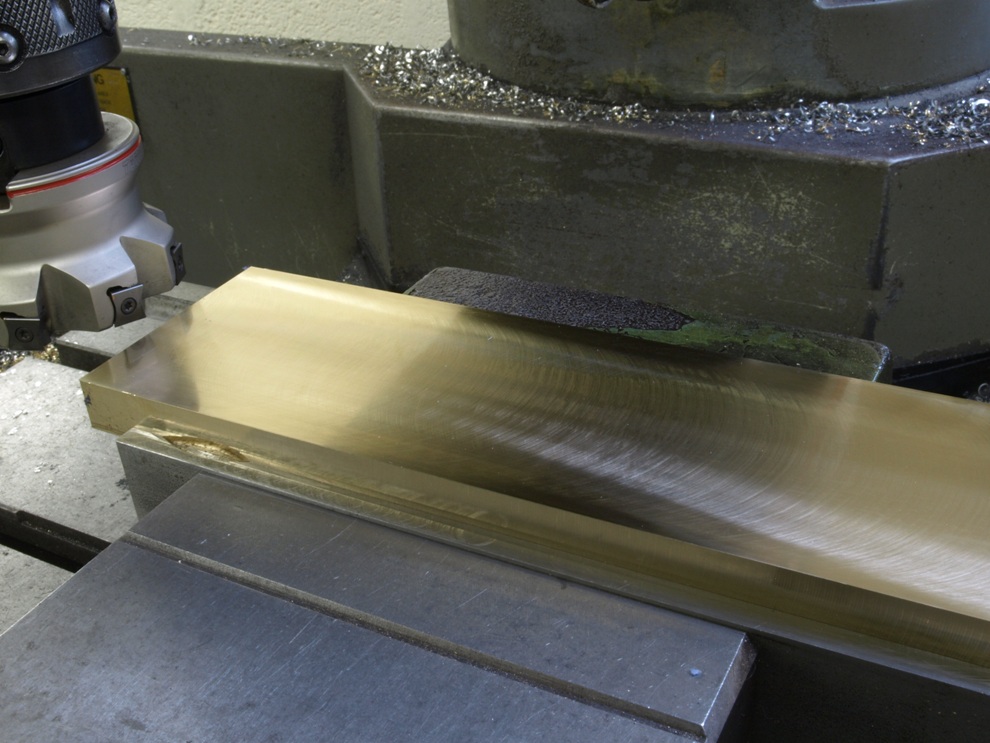 Starting with a bar of naval brass I go round and machine all the sides true, just like you would with a piece of wood.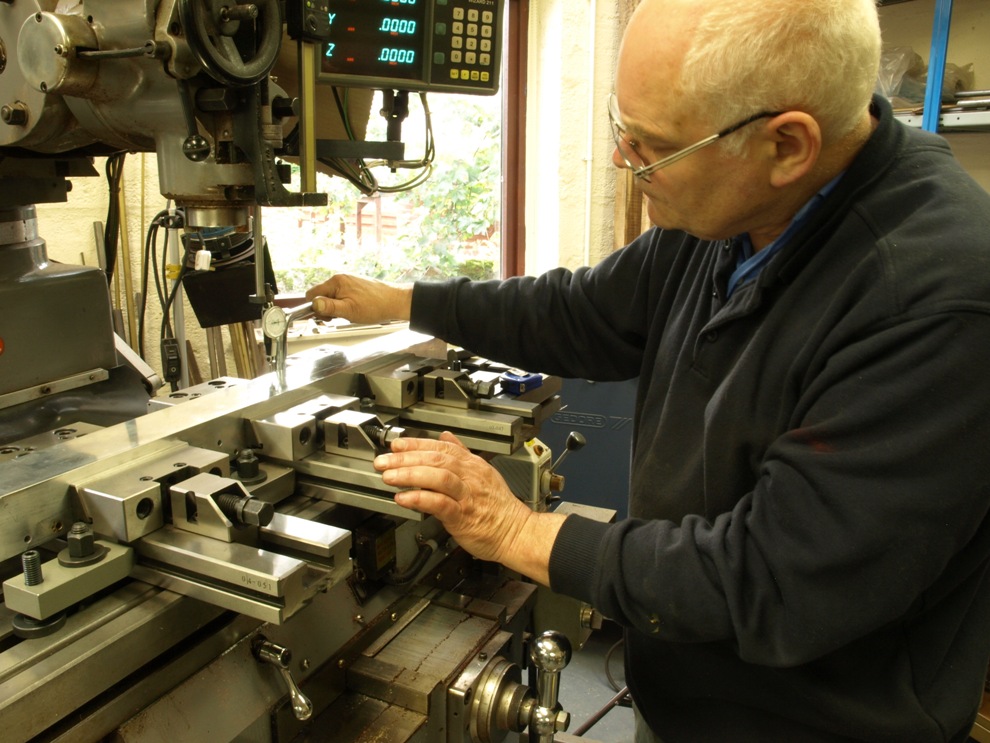 If this was a piece of wood the next stage would be to machine a form i.e. either with a spindle or a router.  In the case of metals I have to concentrate more on work holding so this picture shows me setting up three vices in a line.  The bars I am working are 18 inches long and cut 8 lever caps each.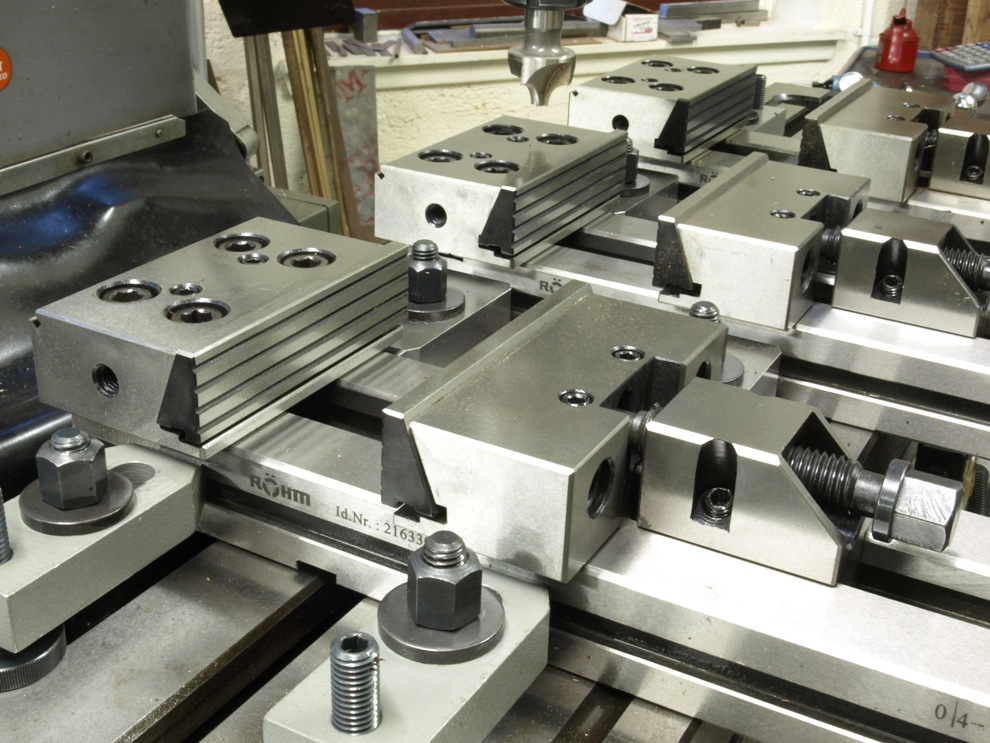 Once these vices are set up it is nice to stand back and admire them as this is the kind of work that nobody sees but is just as important.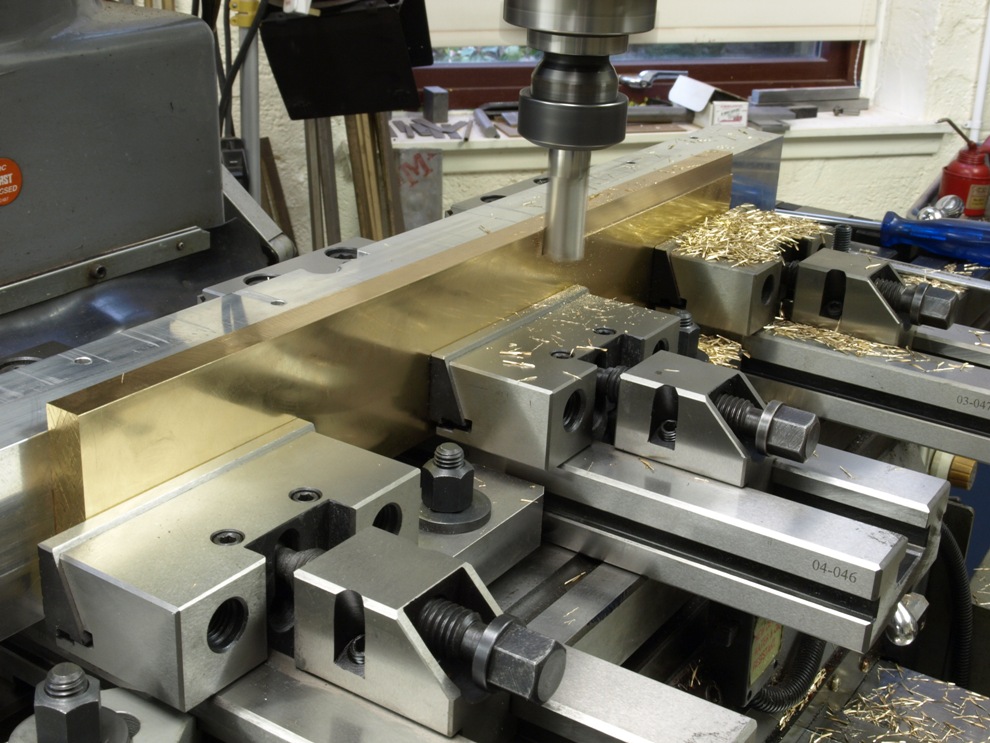 With the nicely prepared square naval brass bar I set about the moulding.  This picture shows an ordinary milling cutter removing the unwanted material.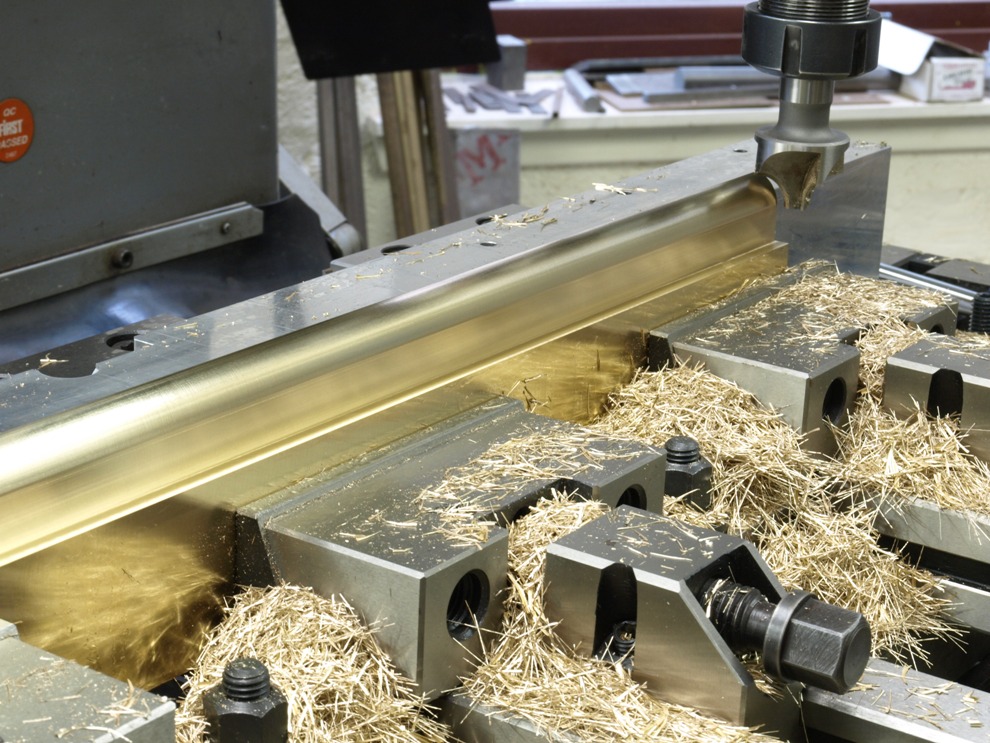 With some of the material out of the way I can now start forming a radius.  This is a very heavy cut and this is why I need three vices for the work holding.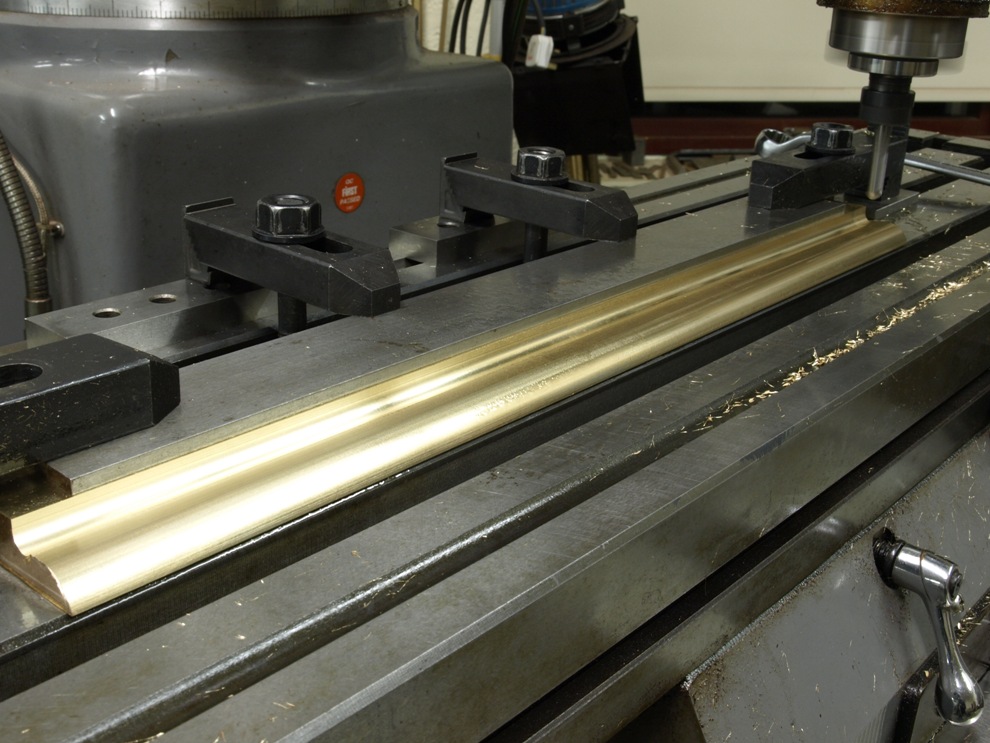 The last stage of this moulding is to form a bullnose recess which becomes the lever cap retention.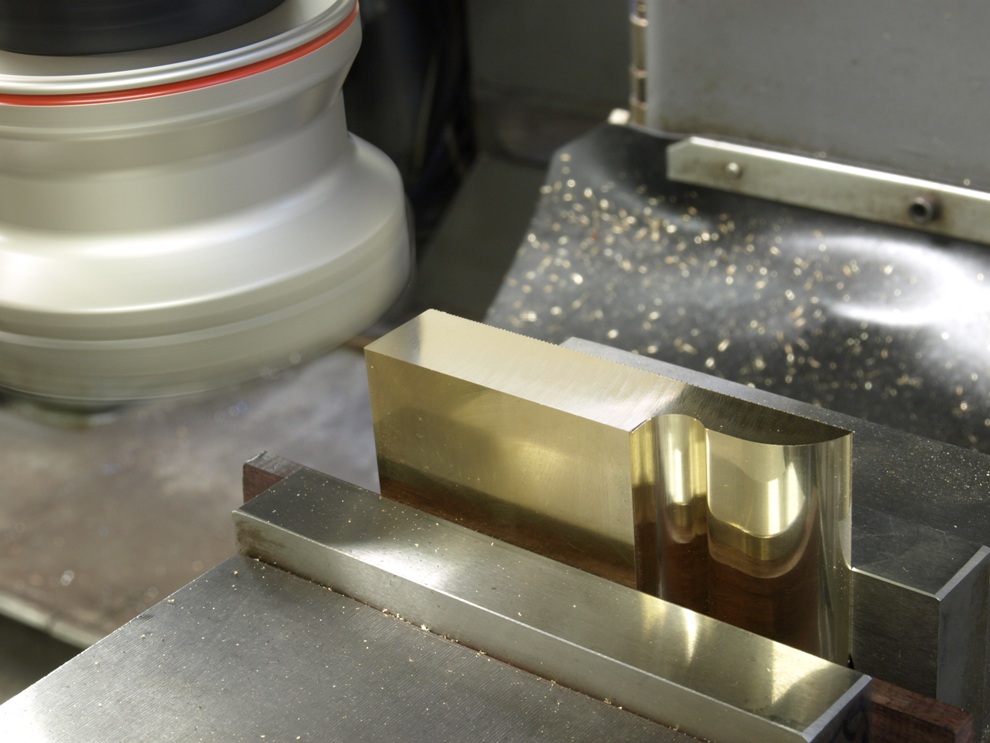 With the moulding completed the bar is then cut up into individual pieces and the edges are trued up square to allow for work holding for the drilling and tapping.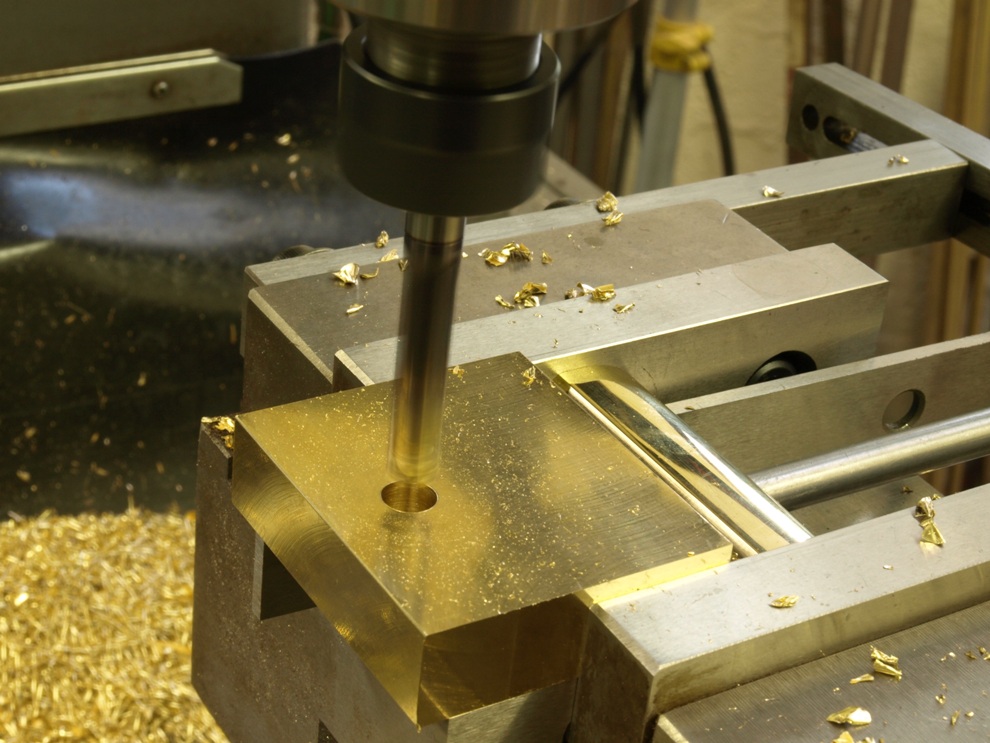 This is the boring bit.
Tapping for the thumb screw – 7/16" 14tpi square thread as traditional.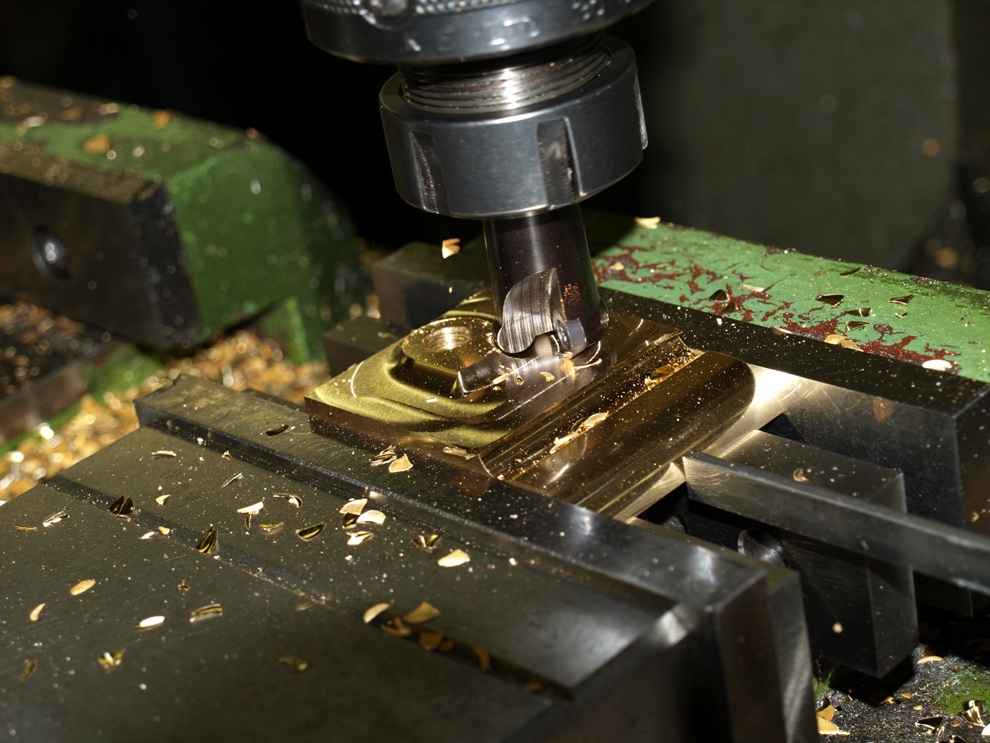 More heaving milling work to form a raised boss area.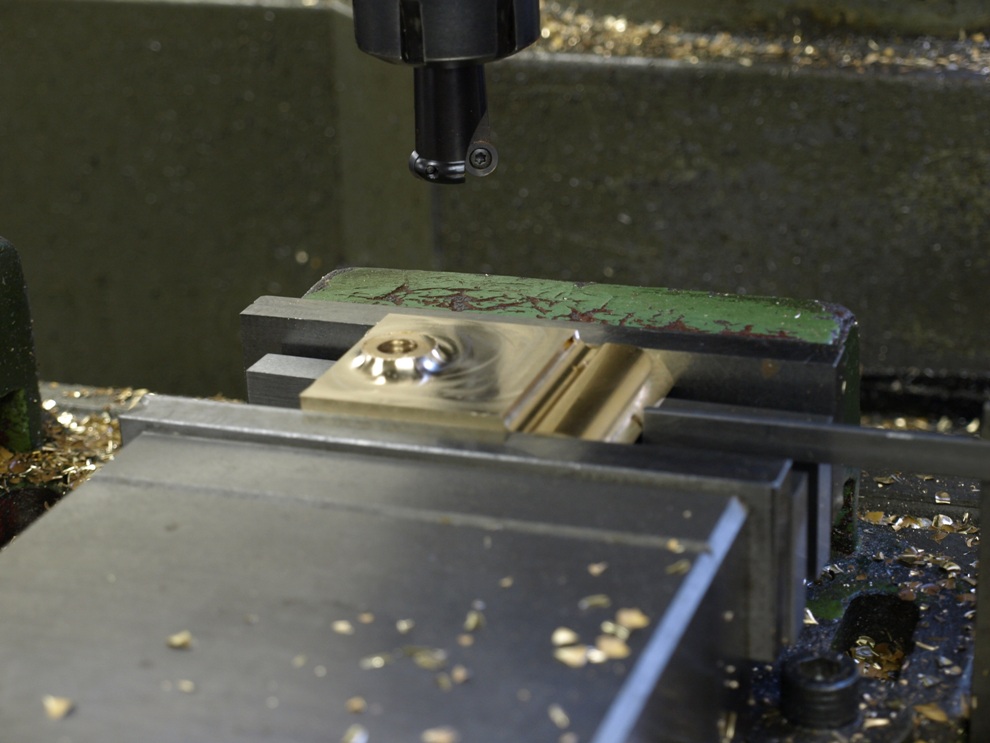 Boss now formed.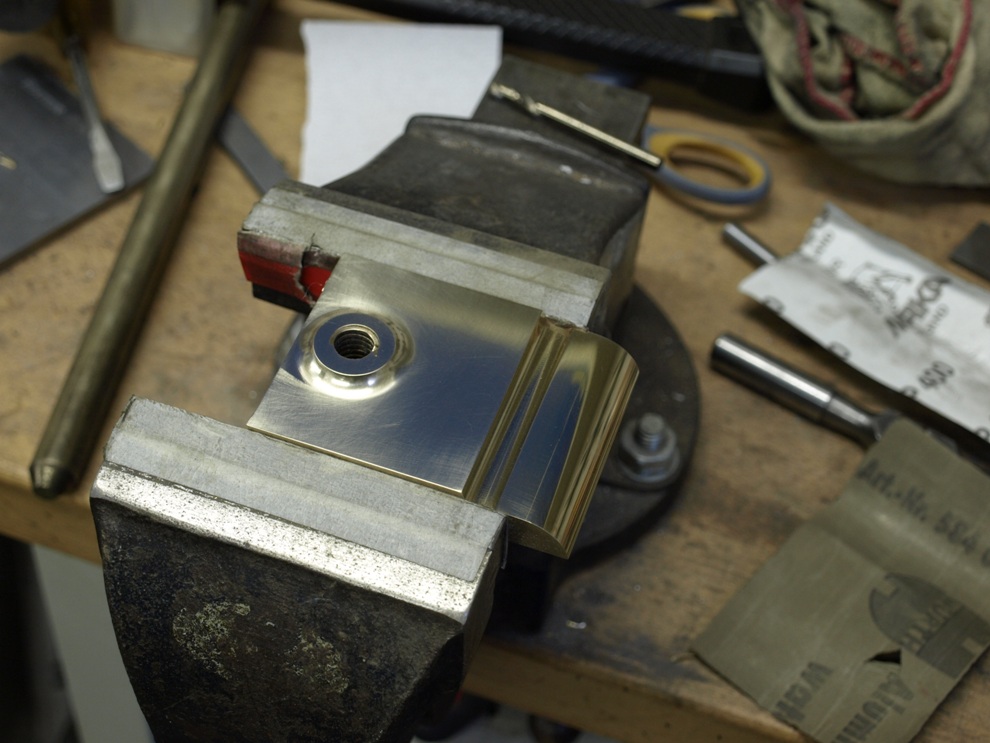 Before any further milling it makes sense to do all the polishing on the top area.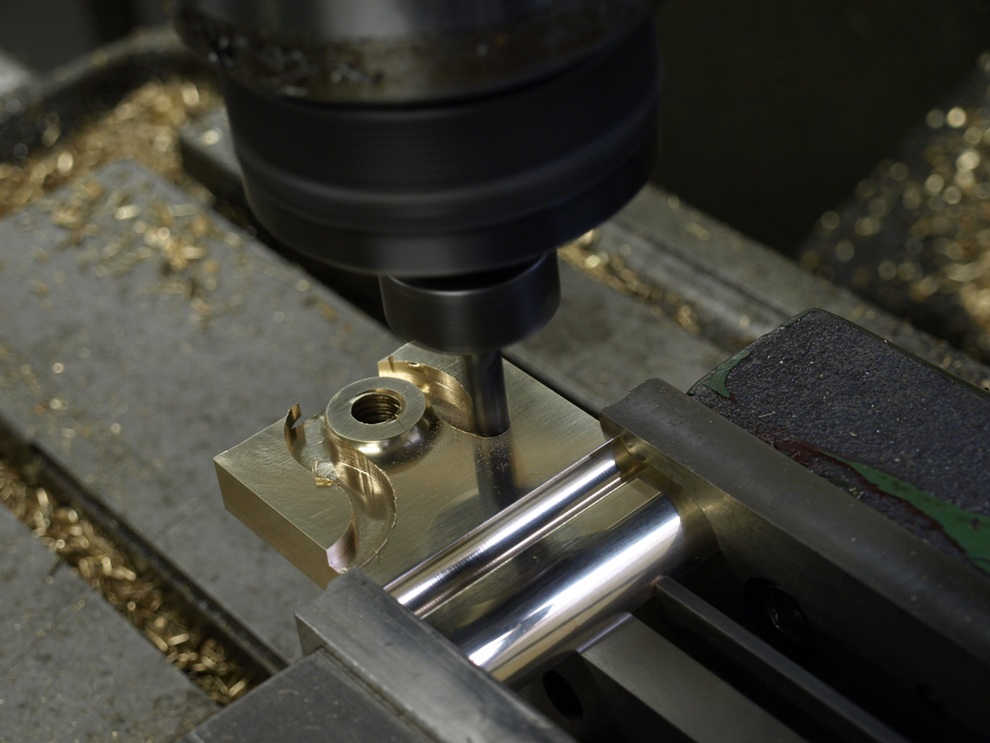 With about 90% of the work done the lever cap is ready for final shaping.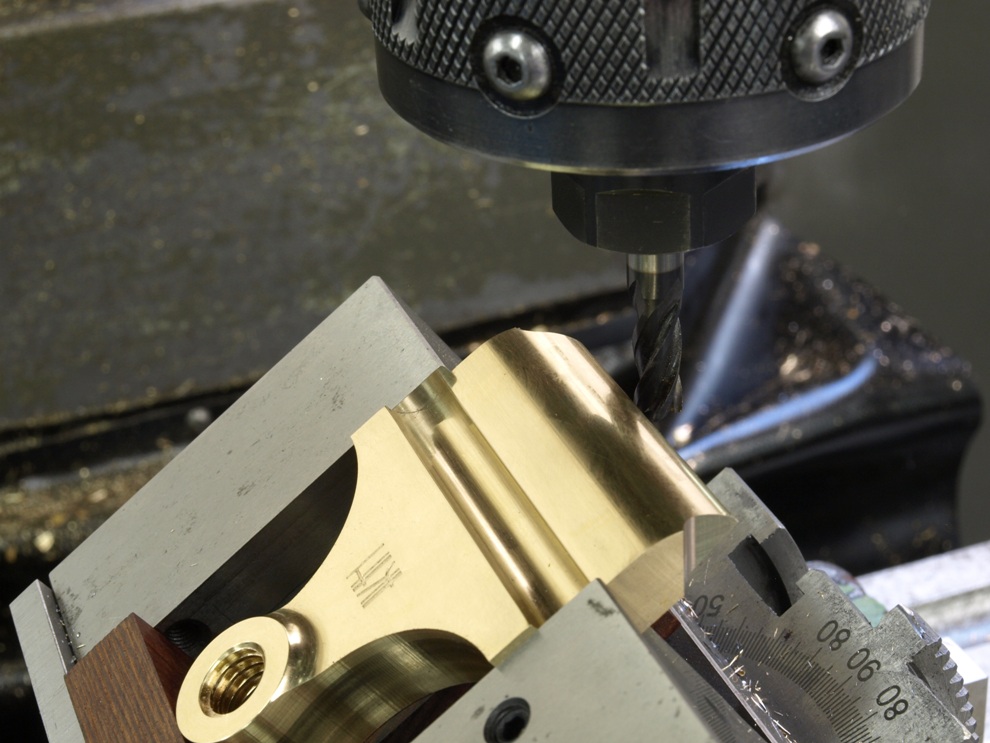 Just when you think there is no more to do I choose to notch the leading corners of the lever cap to give clearance to the blade kickers.  In this picture it shows this work being done on my CNC which allows me to do it with a bit more style.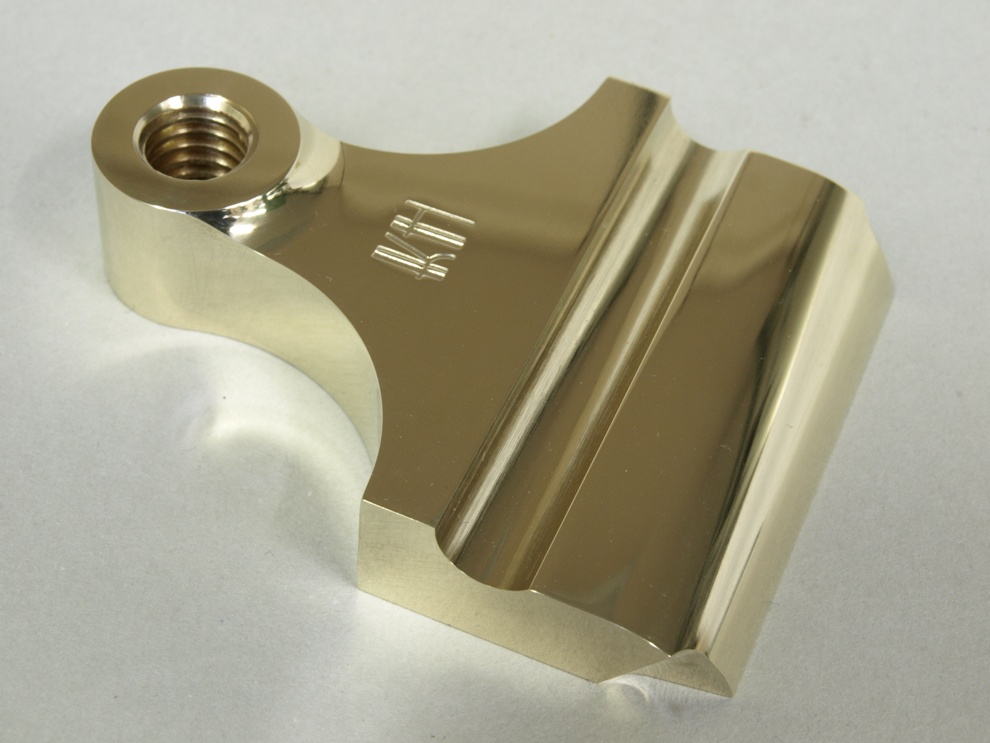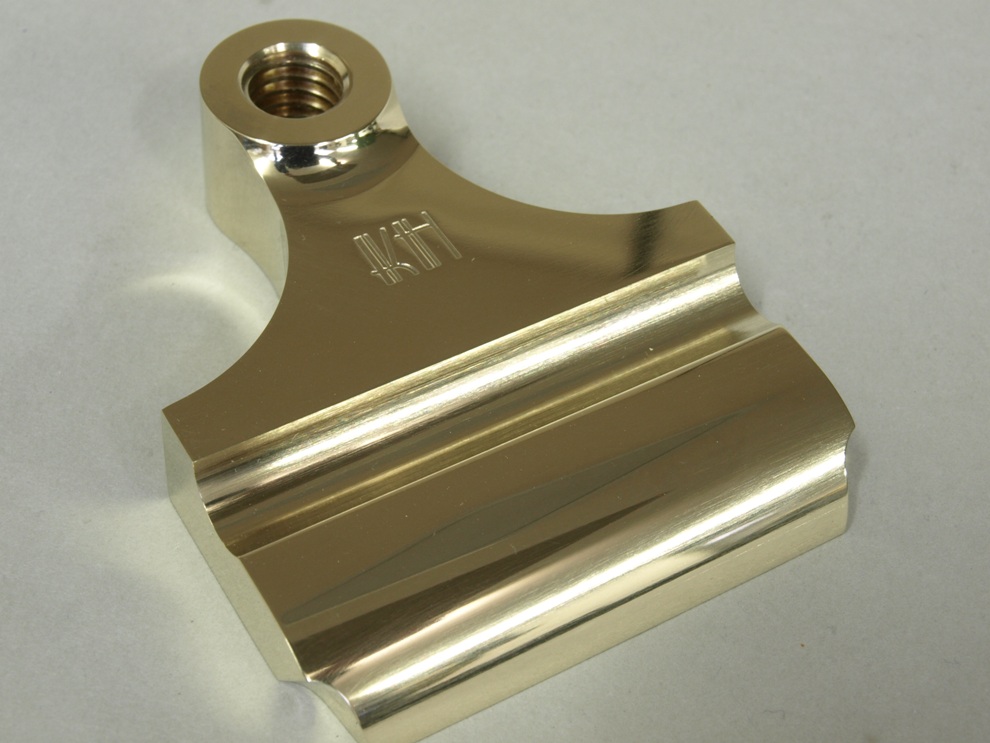 Of course after more polishing the lever cap is now finished and awaits its thumb screw ….