I had hoped to use the adjuster components from the No 983, as I showed in the last blog. However, I wasn't quite happy using them in this application. We all know what that means – I started again. This has cost me another two weeks.
I had to make a dedicated holding fixture for both lathe and mill. Part of the work on the spindle is individually paired with it's traveler part keeping the end play down to less than a thou.
Of course there will be some end play in the threads of the main spindle. I work on every component to keep this end play down to a minimum.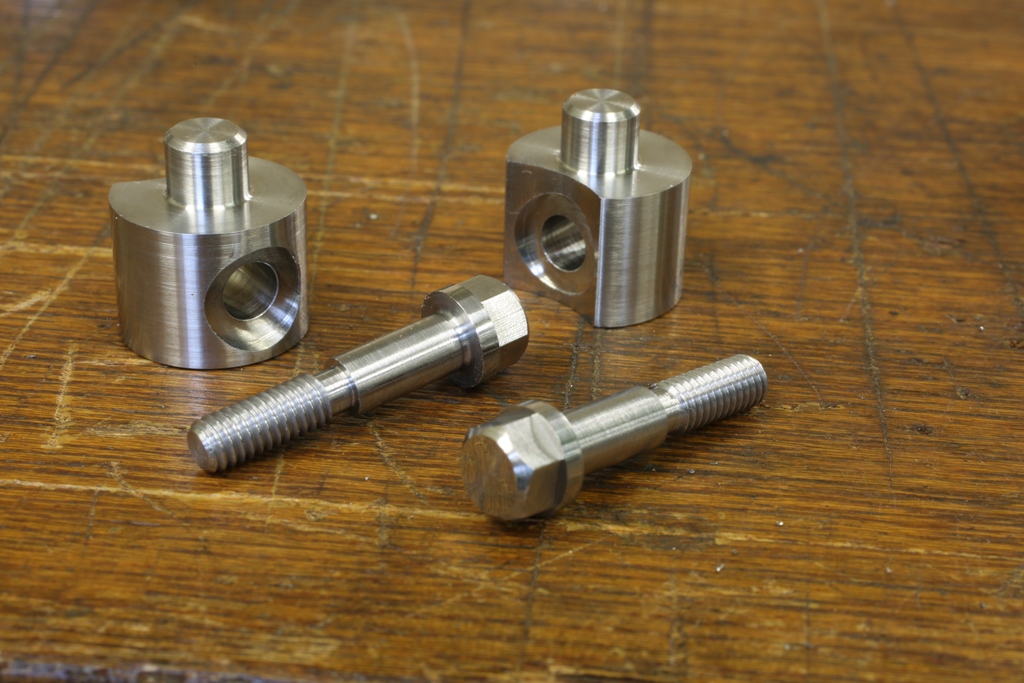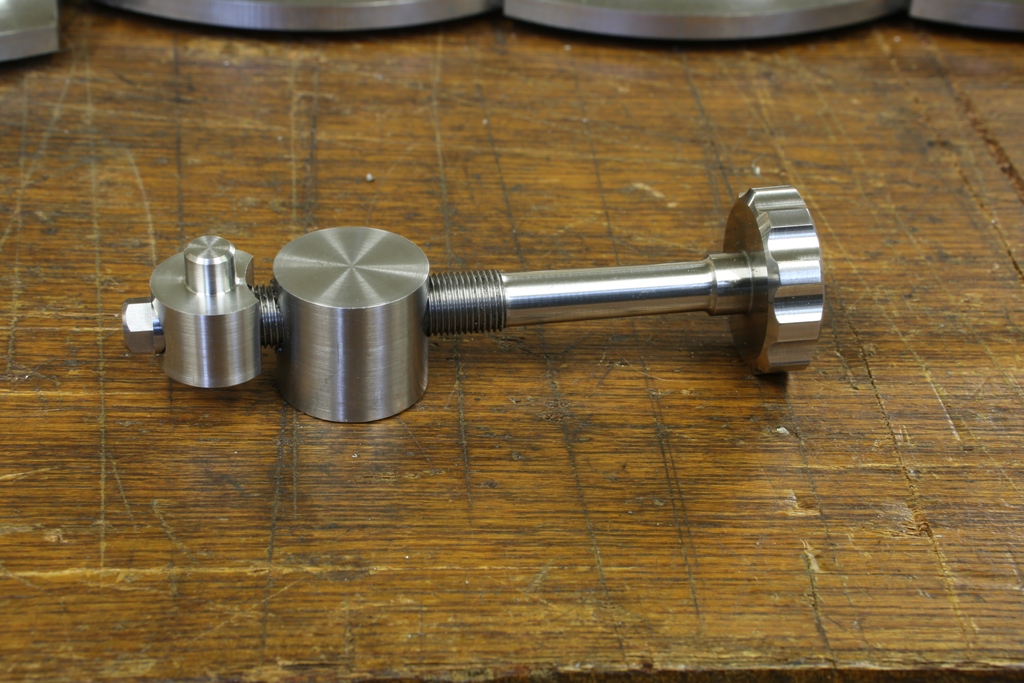 This now concludes all the metal parts. I have wooden totes to finish off, will blog these later. There should be completed planes by the end of next week.