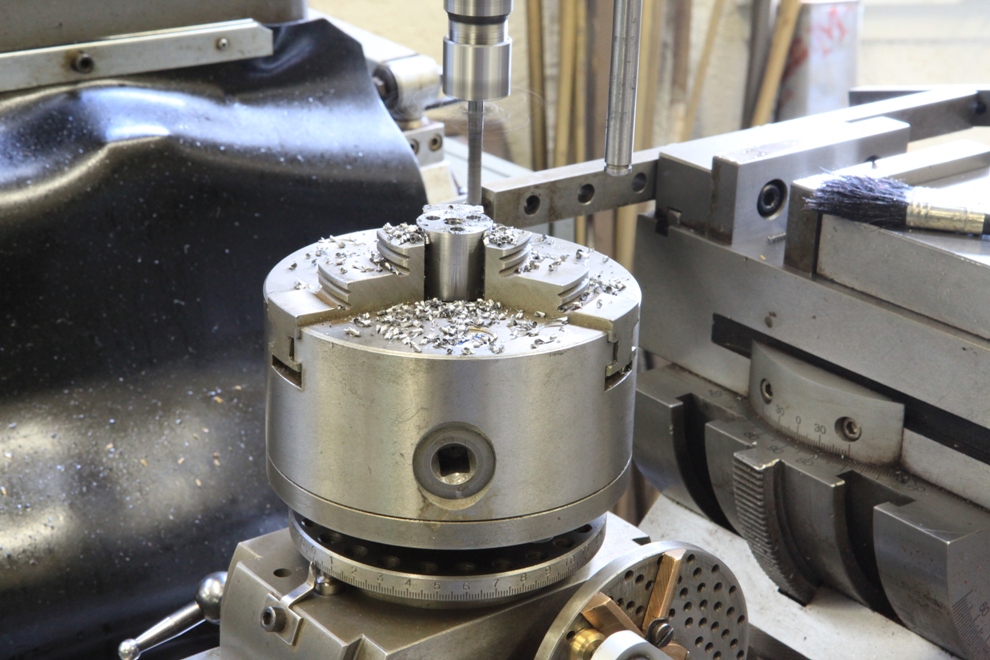 These are the front bun chairs and once the blanks have been cut and trimmed up true to uniformed size the central fixing hole is drilled whilst still in the lathe. They are then tapped with an 8 x 1.25mm thread; this is for the bun screw.
The 3 x 6mm fixings are drilled on a manual milling machine using an indexing head as shown.




With the three index holes now drilled I only need a tool change to tap these three holes whilst still in the chuck.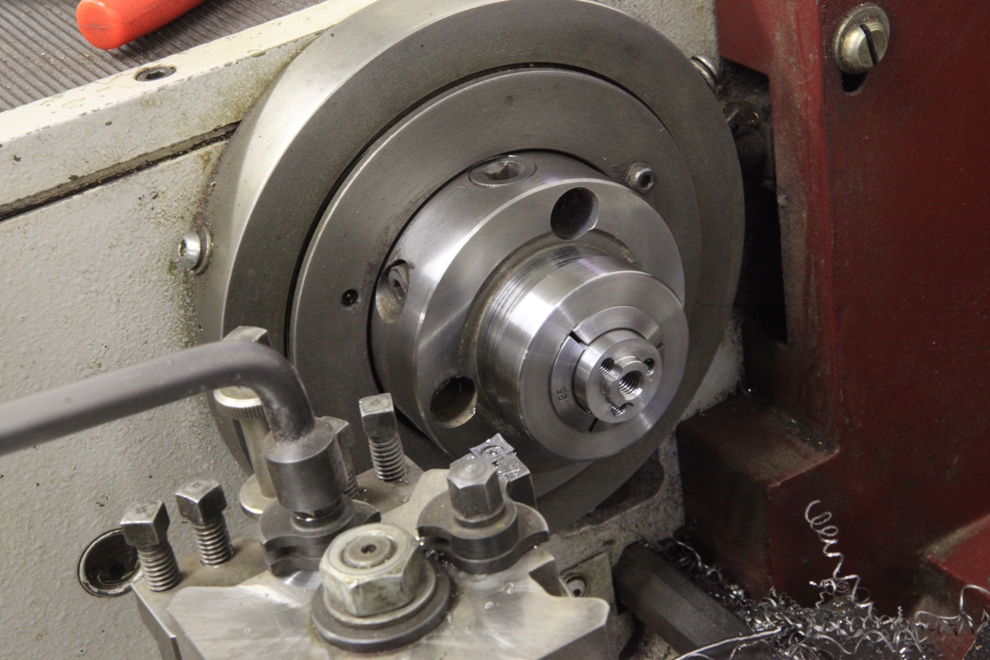 Now that all my fixing holes are complete it is back to the lathe to form a small spigot where the bun in engaged.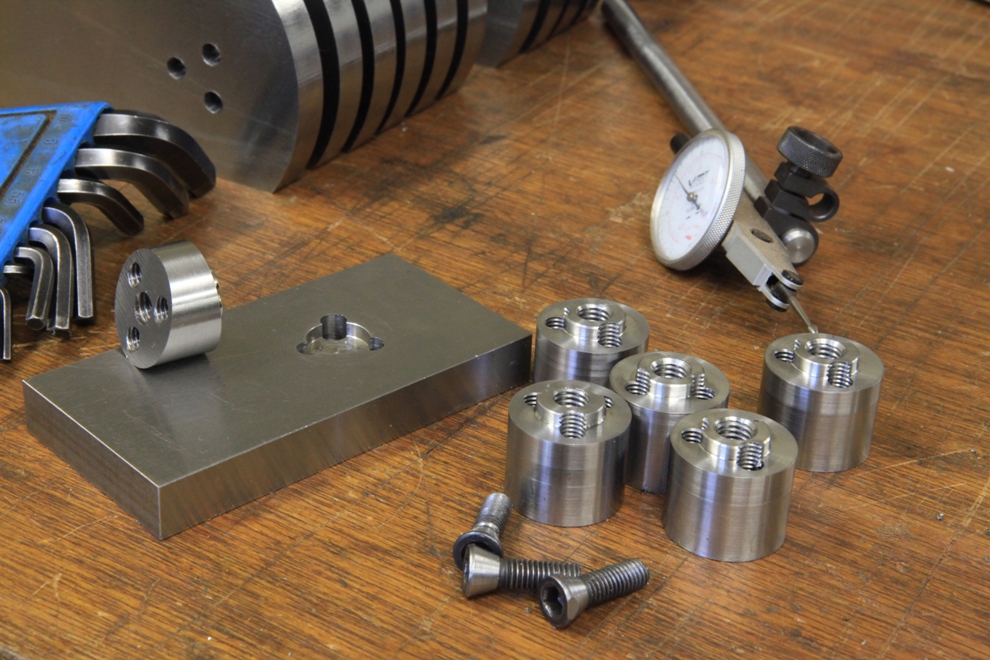 The last job on the chairs now is to finish the bottoms to the 15 deg offset to the front buns. A small fixture has been made for this purpose. The chairs are mounted with the three bolts.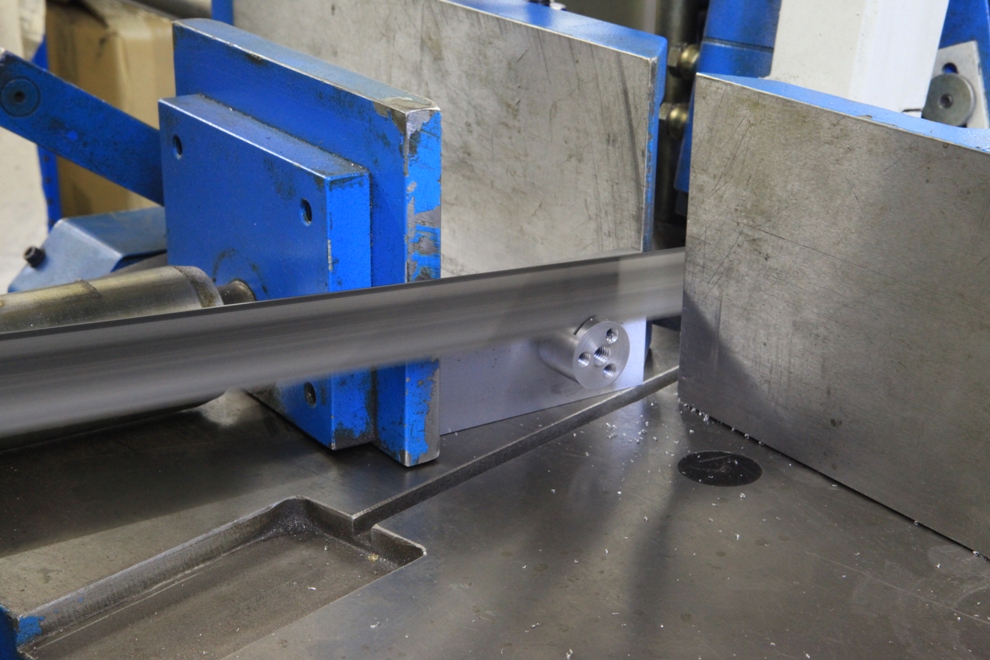 The chair is held in its fixture and secured on the saw for cutting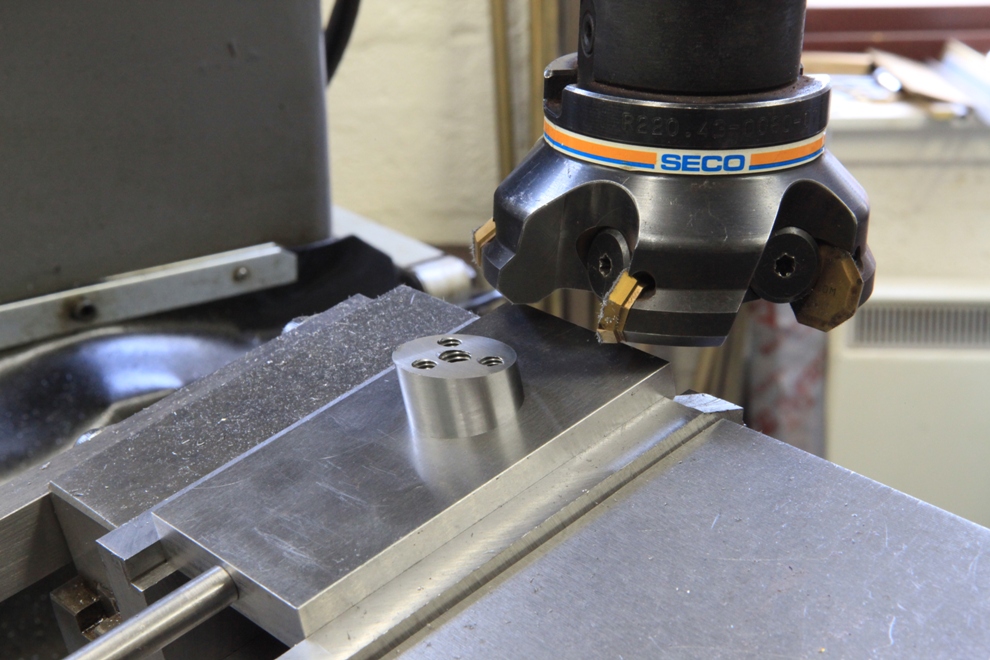 Whilst the chair is still attached to the fixture it is clamped onto the tilting milling vice for surfacing to the desired dimension.