Continuation from Blog 61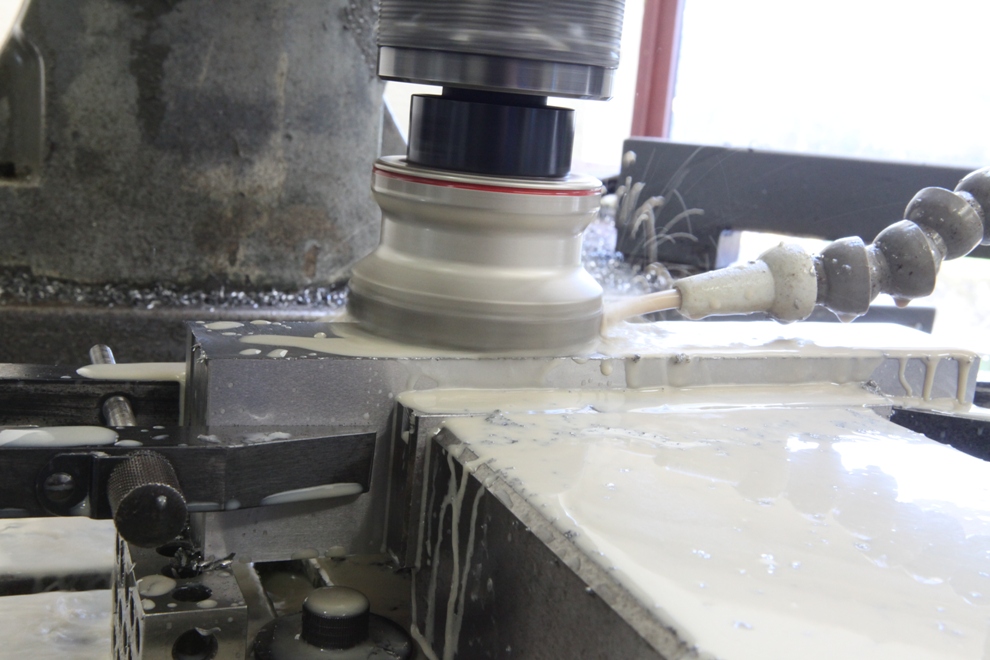 Now I have two flat sides the edges can be milled bringing them to width, leaving a couple of thou for surface grinding. This means that the edges will be perfectly square and will form an invisible joint. It is important that when the plane body is assembled everything is flat and square – unlike dovetailing which incurs a lot of stress from peining.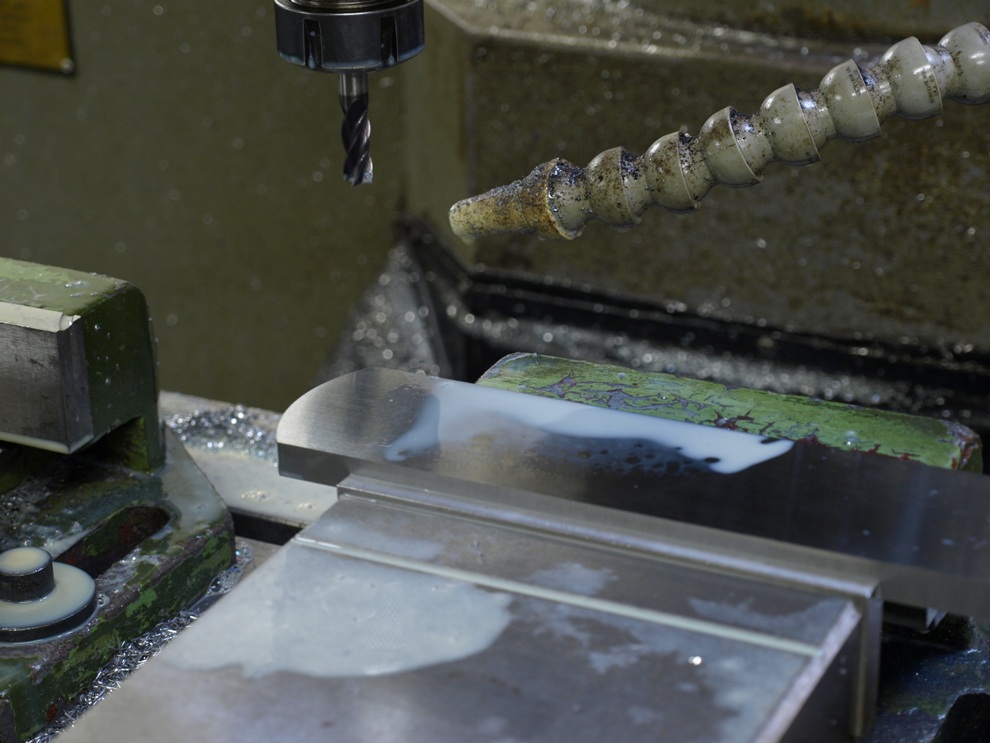 The rounding on the ends, a task easily carried out on the CNC mill.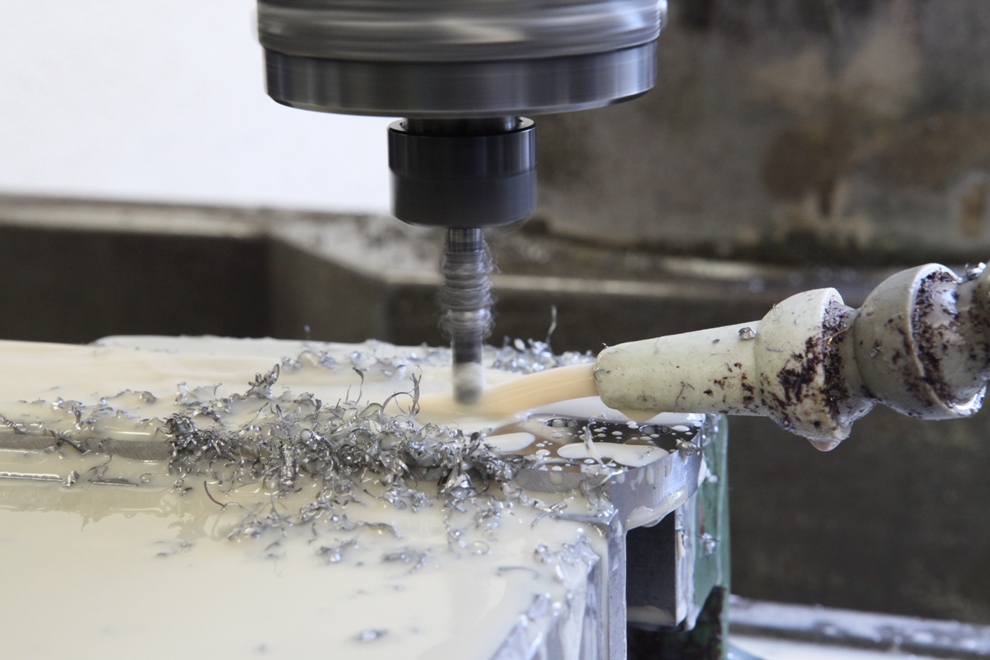 This is the drilling for the 3 x 6mm purpose made bolts to fix the rear handle chair. I need to make some more of the bolts so will document them later on.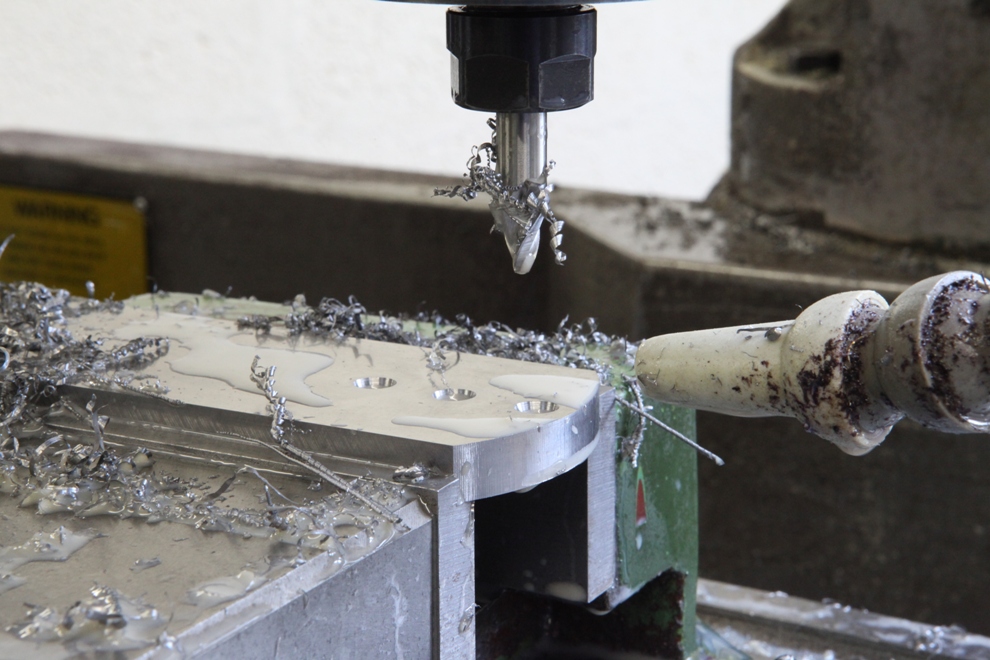 These three holes for the rear handle are then reamed (which I think is the correct word and not countersunk). This is done with a 40 deg tapered mill which will match the heads on the bolts. With this angle you get a good retention and pressure for some deformation, resulting in that invisible joint.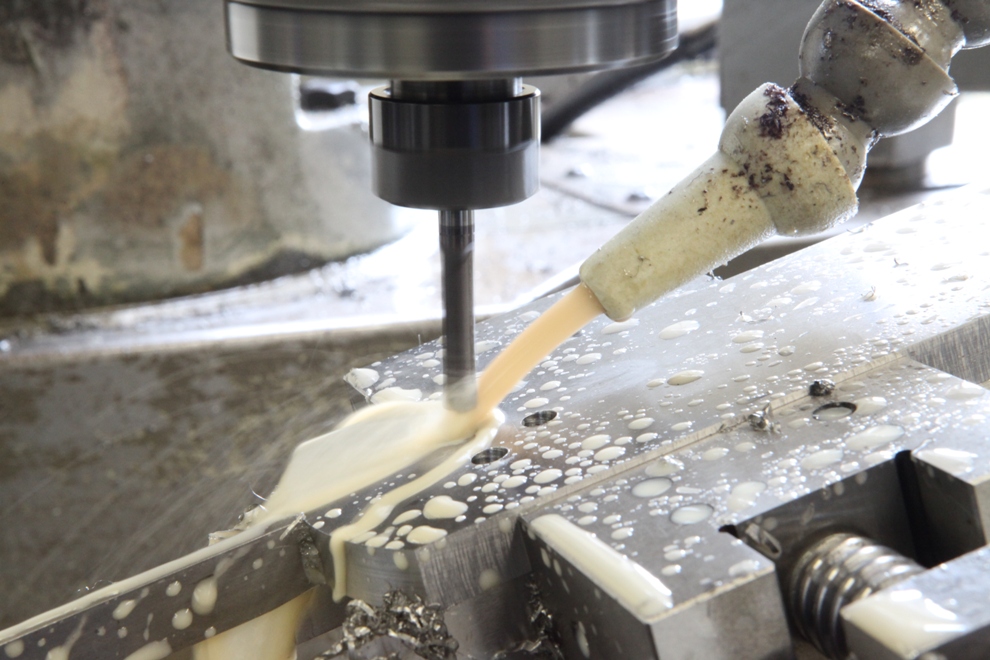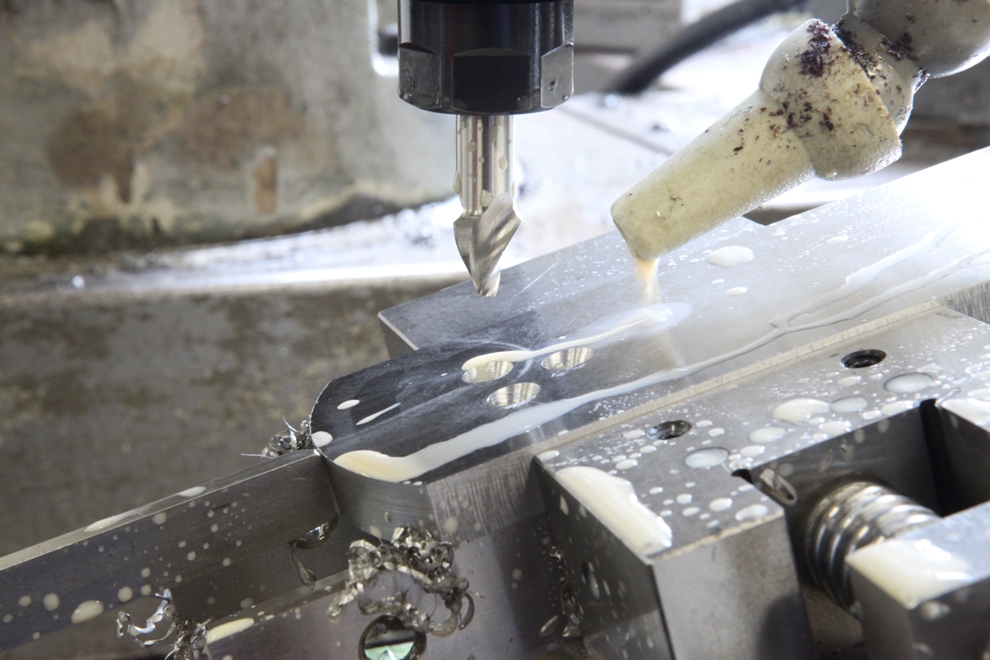 These are the fixing holes for the front bun using the same drilling and reaming operation as previously described. This time these holes are drilled at a 15 deg angle and indexed with 120 deg spacing. The CNC mill is particularly useful for indexing and convenient as I am drilling on a gradient.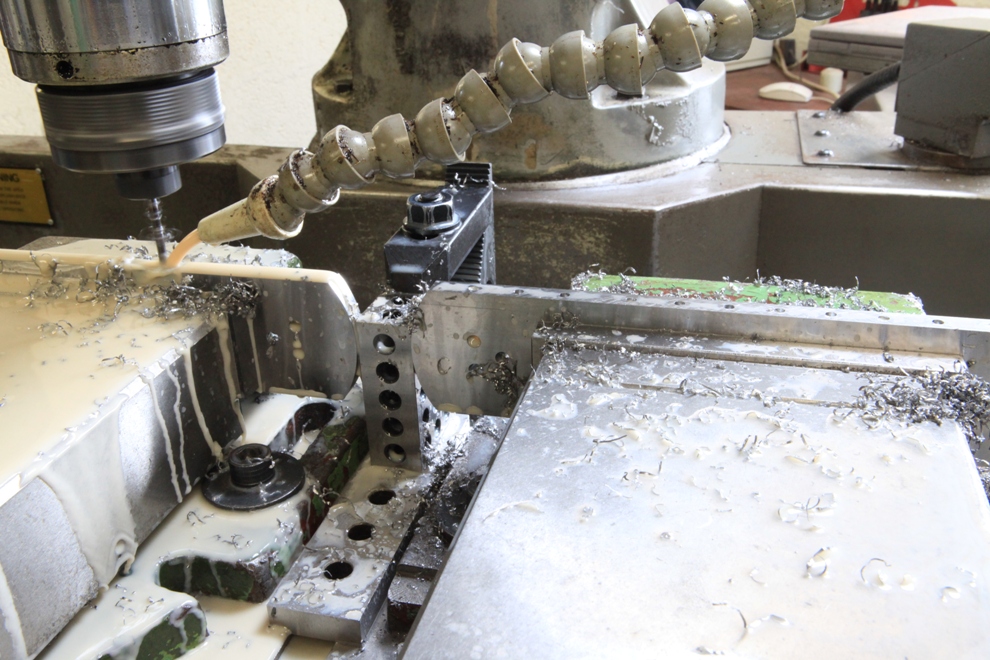 The fixing holes for the sides. There are a total of 11 x 5mm holes per edge. As the holes are not drilled on the centre line they need to be mirrored. The picture shows my set up using a second vice for the mirror holes. To achieve this many holes without a CNC mill would be very stressful and time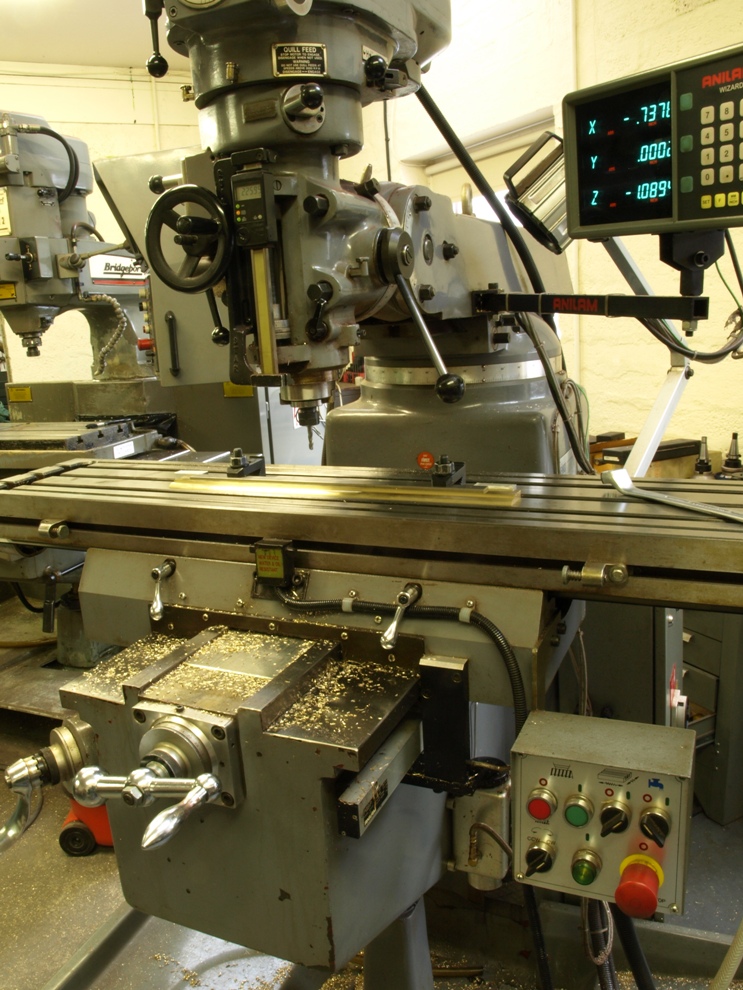 My Semco vertical milling machine which is an exact Chinese copy of a Bridgeport. It is fitted with an Anilam Wizard 211 DRO. I have had it a for quite some years now and it serves me well.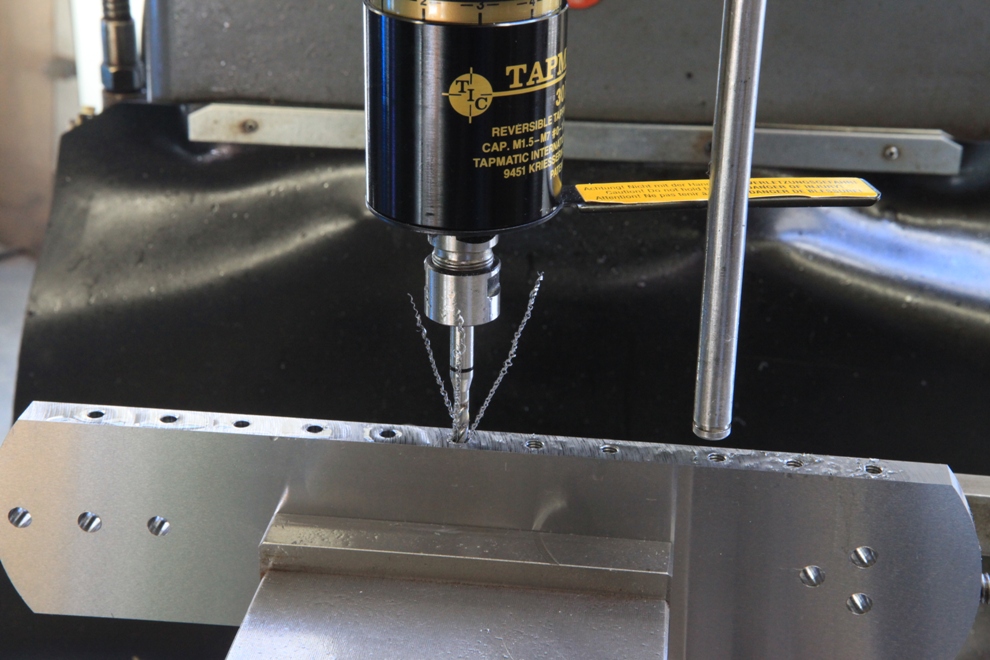 It is a pity that my CNC mill does not do tapping. So the plane bottoms had to be set up on the manual mill. However, with the aid of the DRO and an automatic tapping head the tapping of the holes is carried out to standard and in a timely manner. There are a few cheap tapping heads on the market but I would go for a Tapmatic every time, worth its money.