For some time I have been looking for a simple copying lathe just to turn the buns on my No 98 series planes.  I have not been able to find anything suitable.  So I decided to buy a standard lathe and purchased a second hand Wadkin BZL woodturning lathe.  I then tried to find a copying attachment, which just led to more dead ends. 
 As it happened my brother made one of his visits from France and he is always looking for a little job in my workshop.  So it seemed to be a good idea set him with the task of making this tool.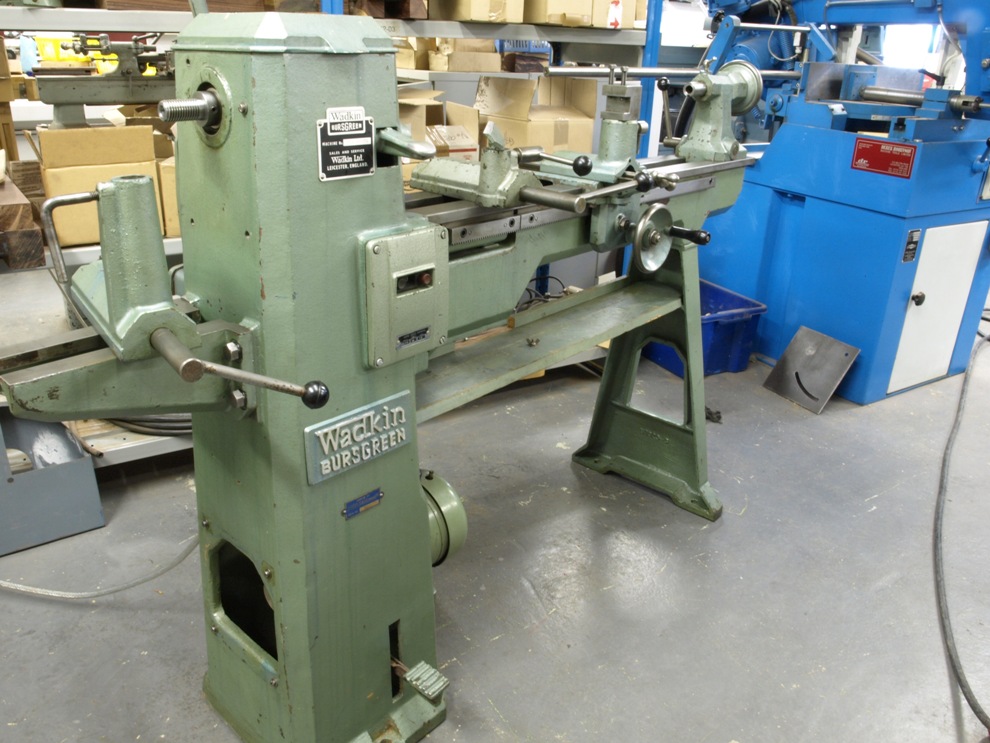 Until this lathe came along all my wood working was done on my Harrison M250 engineering lathe.  Which is a bit drastic just for turning wood.  Up until I got this lathe all my buns were turned from scratch with just a template reference, so I was getting desperate for a system of repeatability.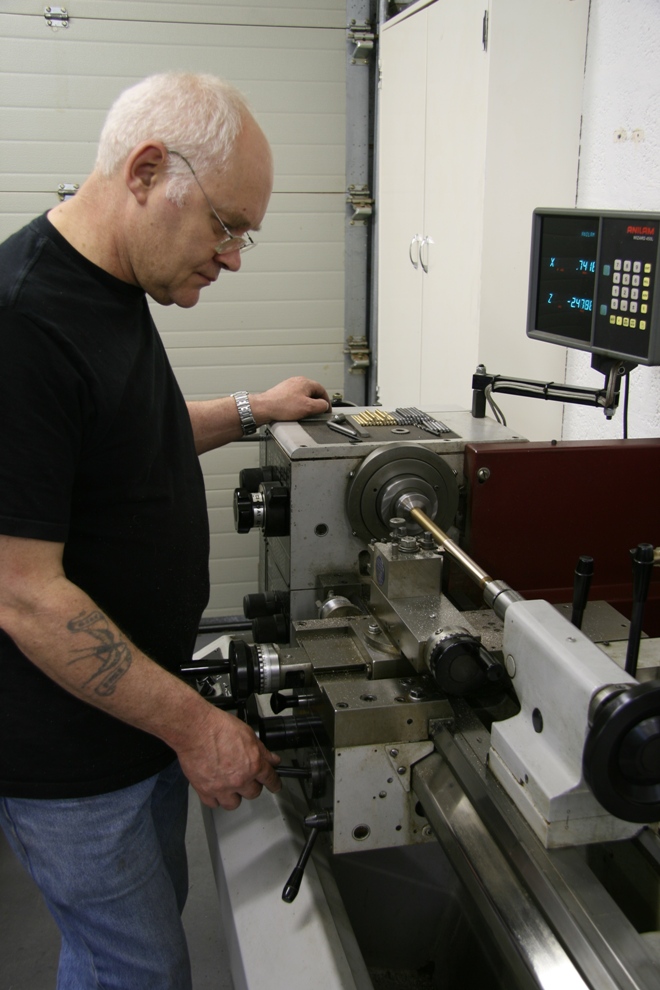 With the arrival of my brother Manfred he was pressed into service making me a copy attachment.  Here he is working on the template holders.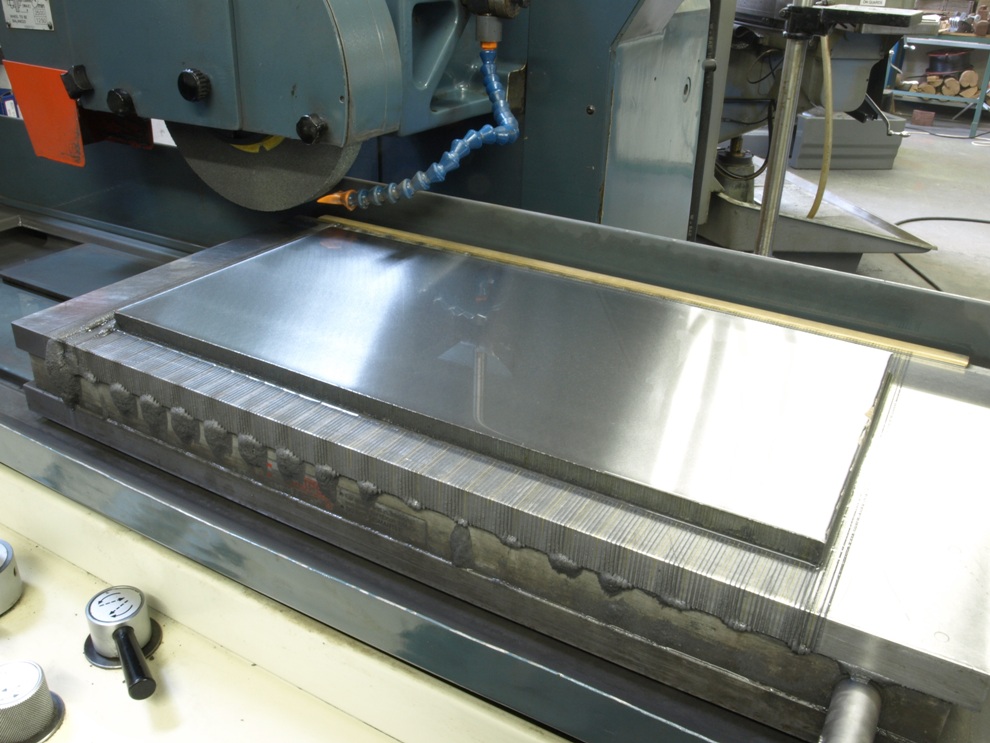 The copier is of the freehand type so this meant that the tool holding arrangement needs a flat area to slide on.  Here I have a 16mm thick steel plate which is being surface ground on both sides.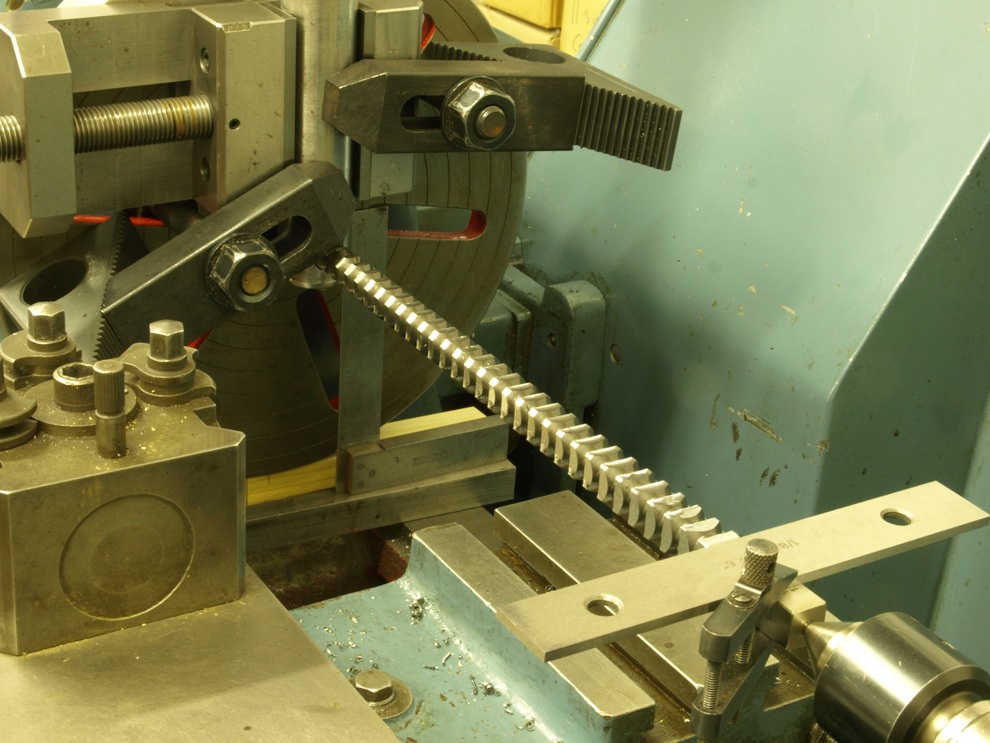 The tool post is being broached with a 12mm square hole to take a standard 12mm tip holder.  As I haven't got a suitable broaching press (another tool I am having trouble sourcing ) I have had to improvise with my little raglan lathe.   After much setting up and clocking we were able to drive this expensive broaching tool through its round pilot hole with the tail stock.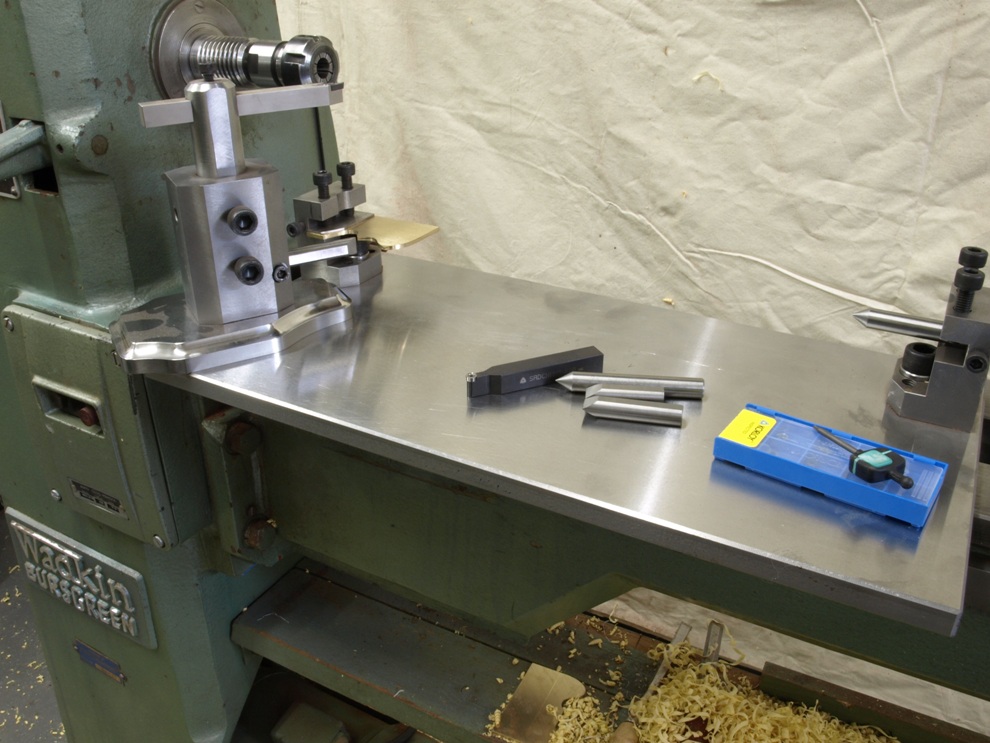 As usual I have missed a lot of photographing opportunities so a lot of the work is hidden, but here the finished tool is shown with some tooling and ready to use.  This is typical with most of the operations in making my planes that my tooling is purpose made.  Made with the machine tool that was handmade in the first place.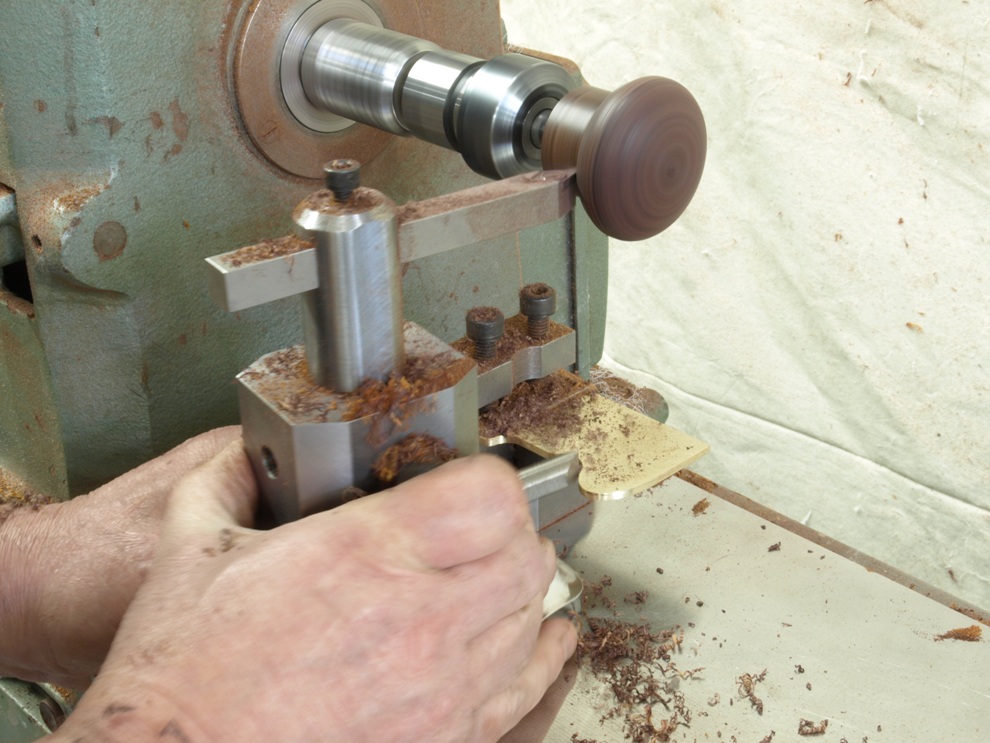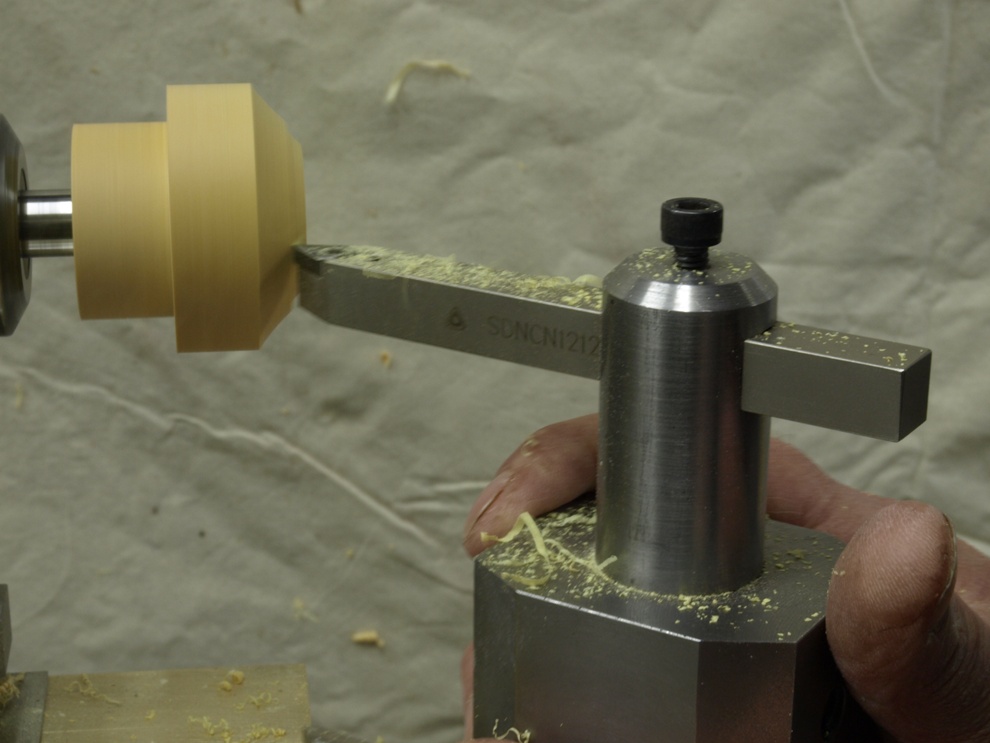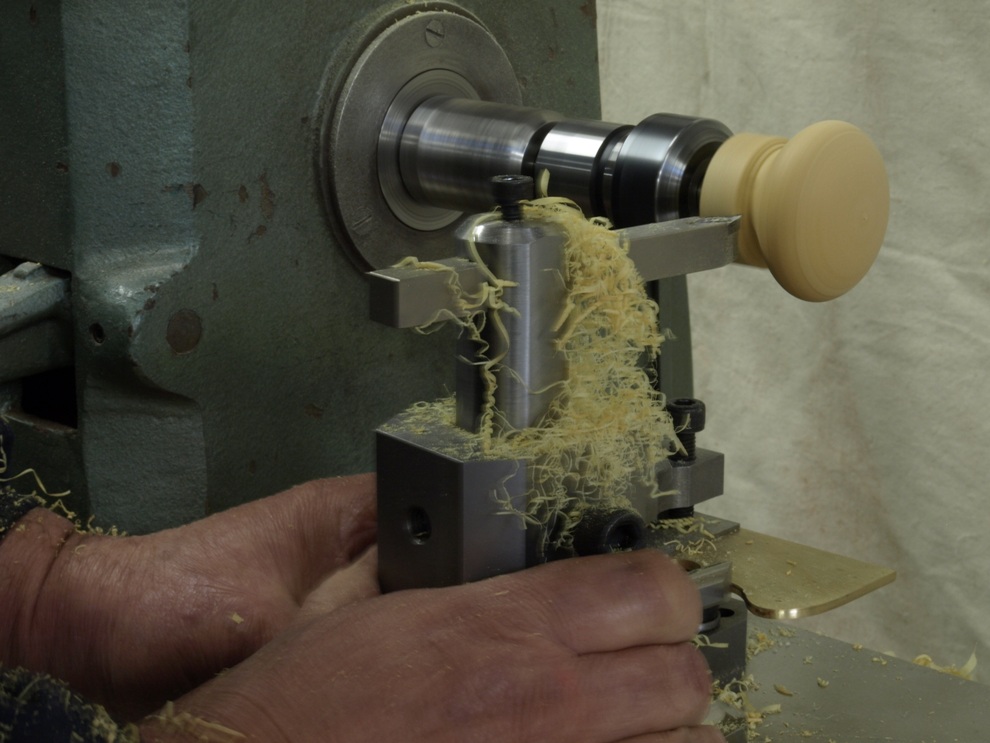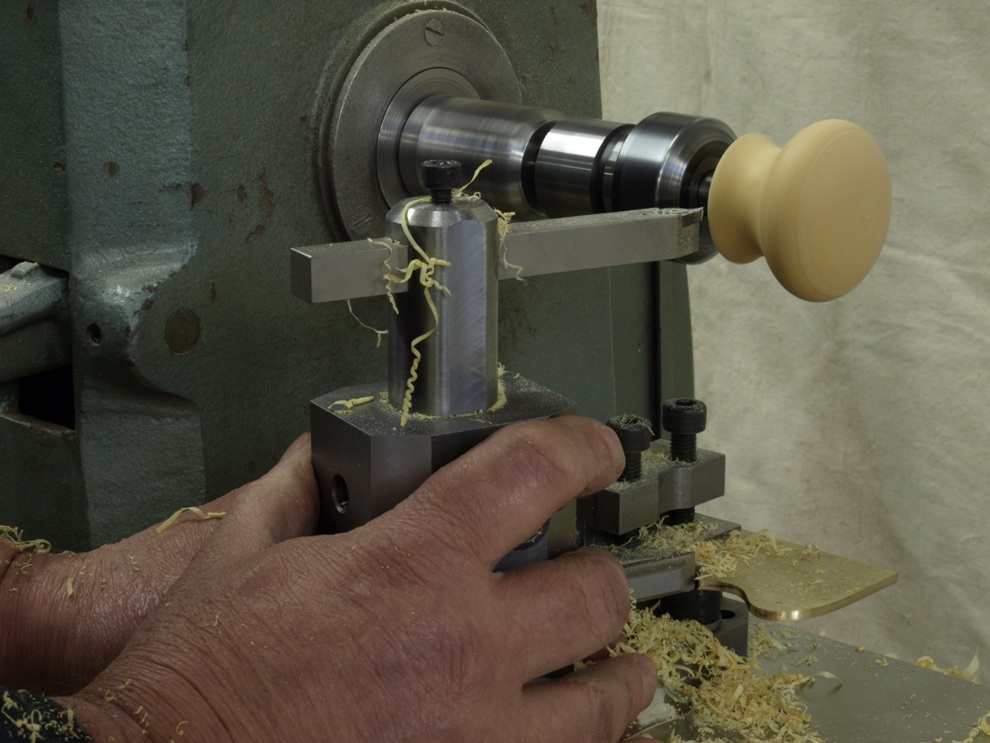 Some pictures of the tool in use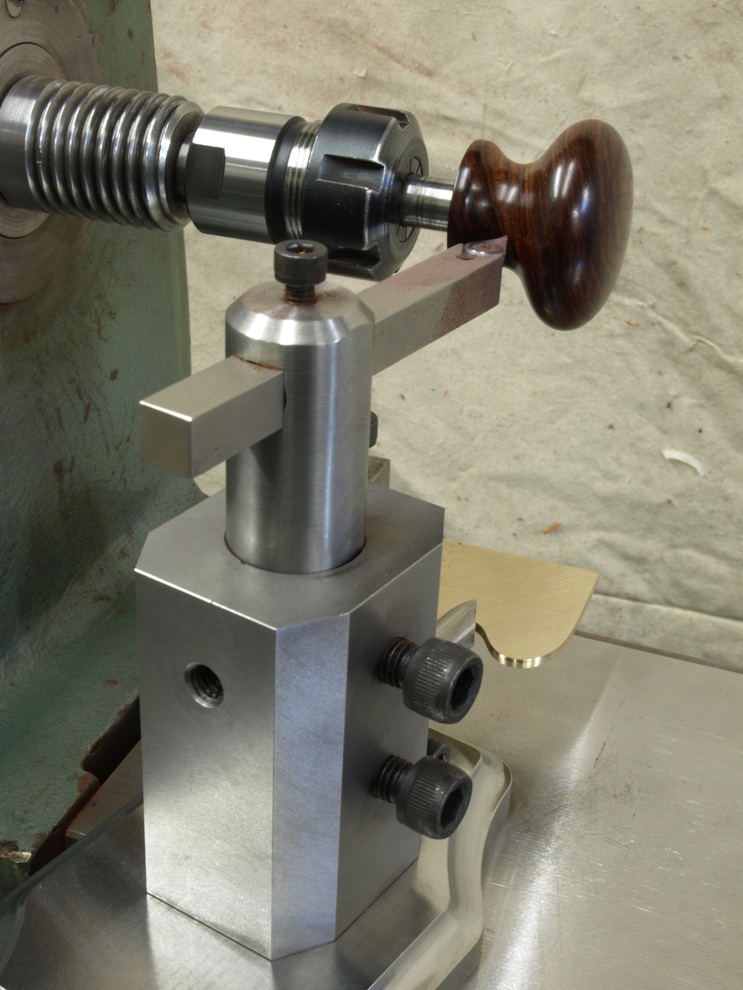 Finished knob for a T21 plane.
Return to main page