I wish this stainless stuff would cut as easy as the plastic. The plastic is very useful for setting up.
This is quite a heavy cut for my machine and she it is getting quite old. So it always nice to put these jobs behind me.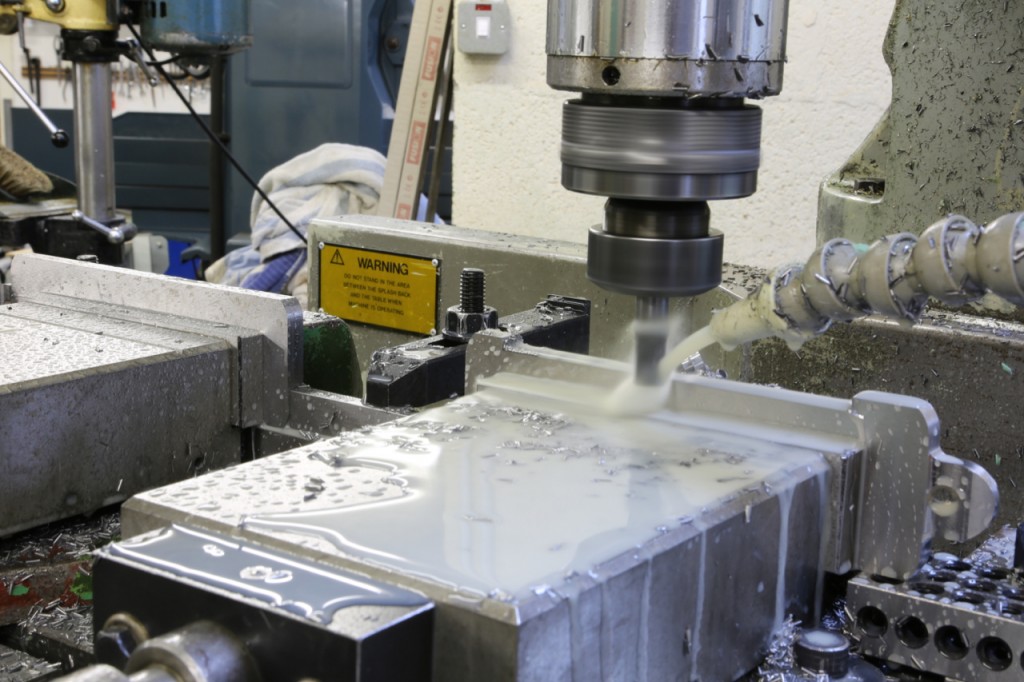 With the recesses now cut I am still not out of the woods as the drilling for the custom made screws makes me worried about tool breakage – set up is critical. The drilling stage is three different tools.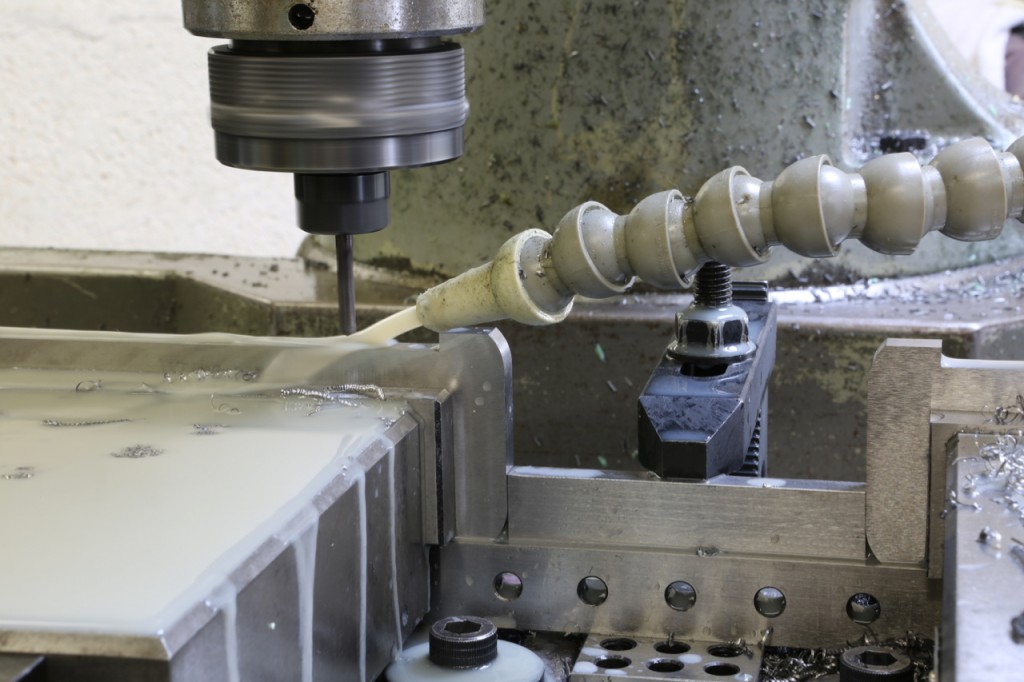 The tapping is the most dangerous part of this stage and I always take a sigh of relief if I finish without incident. One tap breakage means I am minus a plane – that is a lot of work gone down the toilet! It is not like a production line and every plane is relied on to show a profit.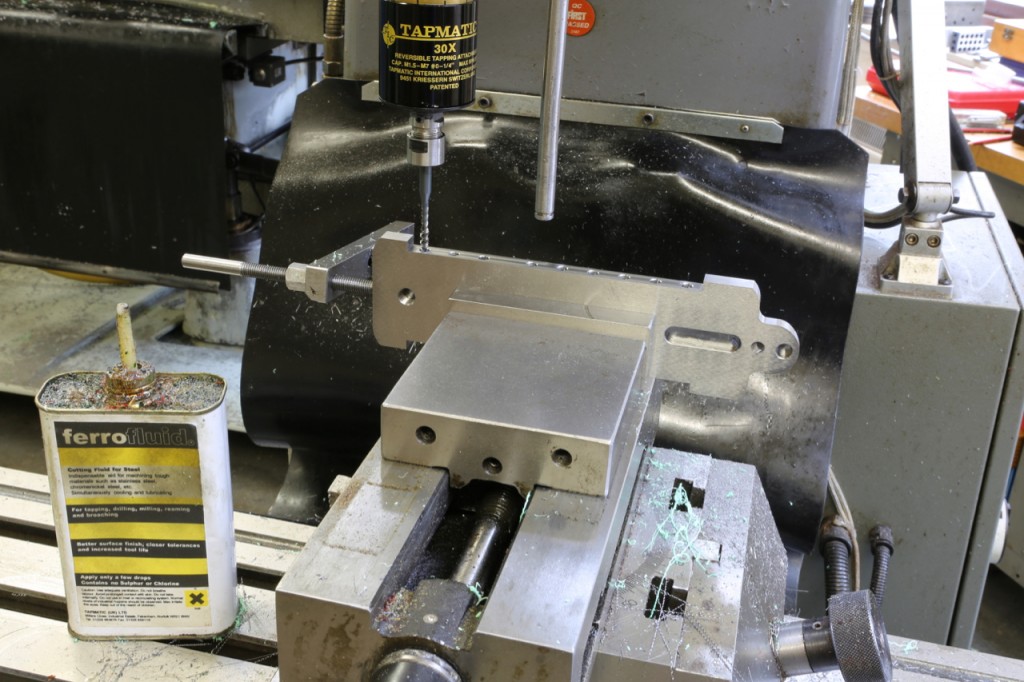 Every stage of this work has to be a well planned operation to avoid any casualties.