Was it really Christmas Eve since I last blogged!!!!!!
The first batch of planes are now finished, they were not easy but it hasn't taken me 10 solid weeks to get this far.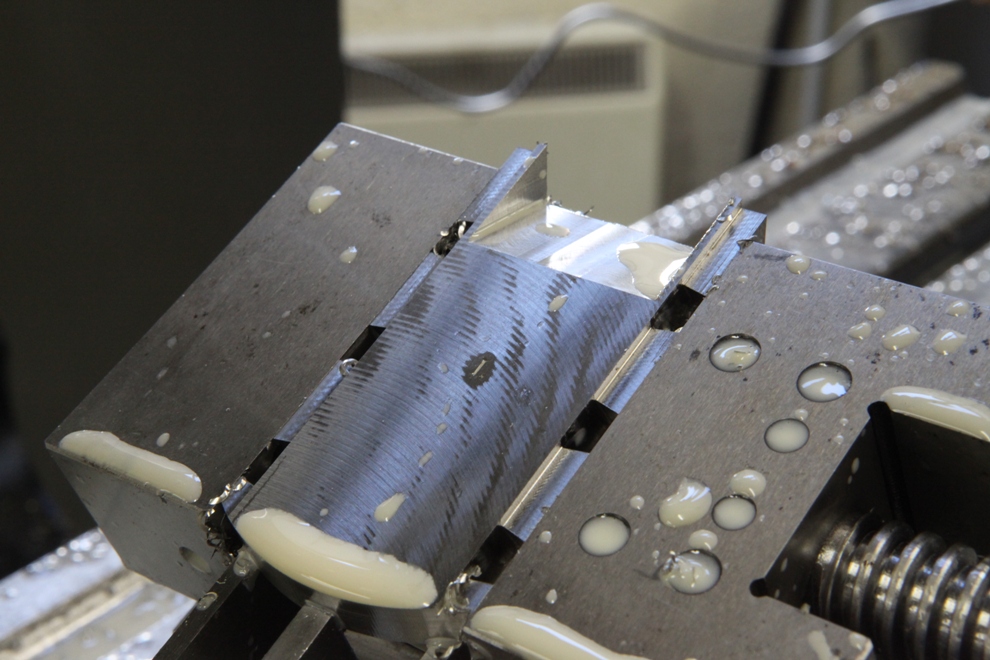 I seem to have landed here without any pictures of separating the bottoms into front and rear. This picture now shows the beds being milled. There is a surprising amount of material to move and has cost me a considerable amount in tooling. Stainless steel does have its disadvantages.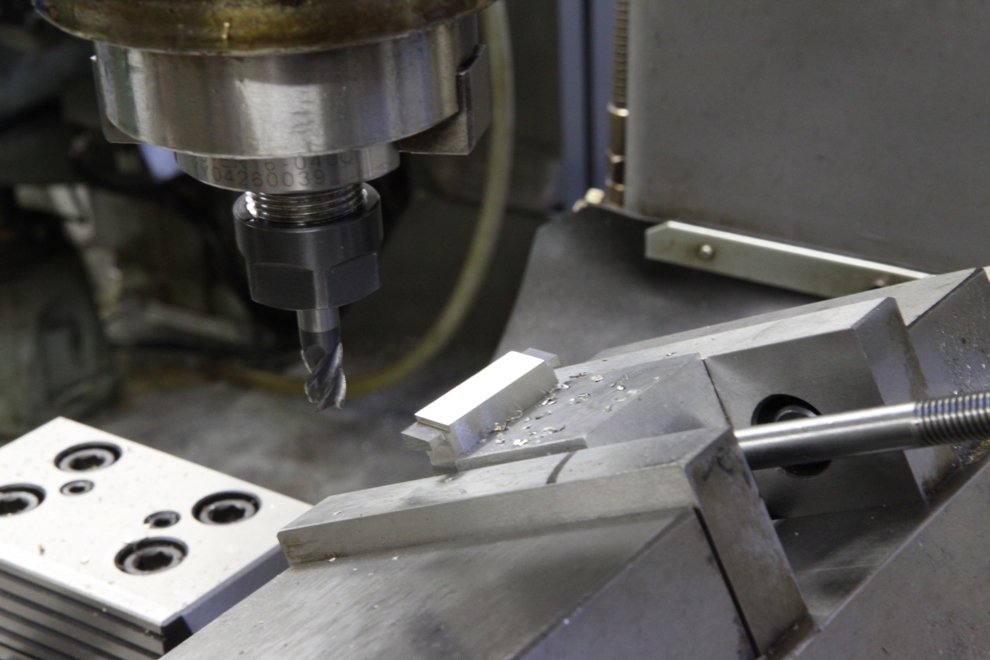 The front end of the bottom. There are two operations here. The first one is to machine the angle for the front end of the mouth then a small rebate is machined to catch the sides of the mouth from the rear section. This will lend a desirable amount of support, especially when it comes to peining the dovetails otherwise this part of the dovetail will cave into the mouth. It also provides additional rigidity to the plane body because any stresses could force the two halves of the plane to jiggle. It doesn't sound very technical but it is descriptive. It could show a step where the front and the rear of the bottom join. Of course we are only talking very small amounts here (+/- 2 thou).
Something that always amuses me on the traditional mitres is the tongue and groove joint. This does absolutely nothing.

(more…)