Spiers Style Shoulder plane - 3
I seem to have misplaced a few pictures along the way here but the blog is only intended as a glimpse of what goes on.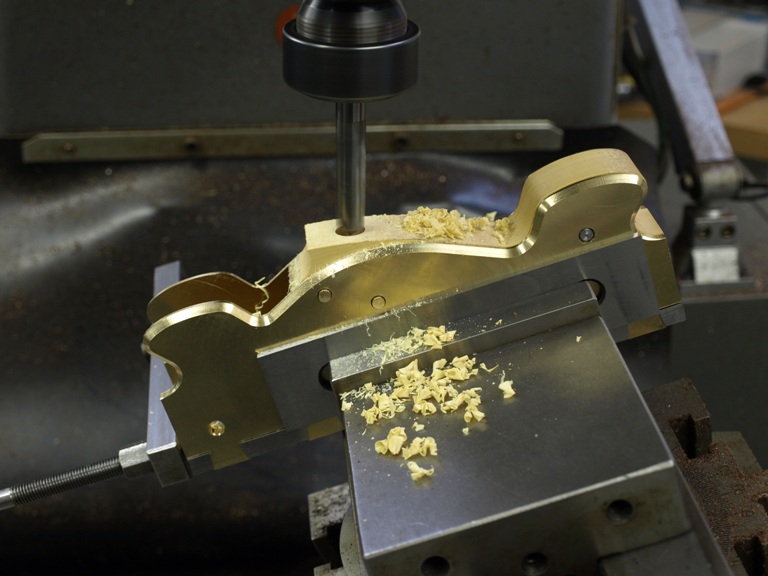 At this stage with the plane temporarily assembled I drill through the horn and the bridge with a pilot drill.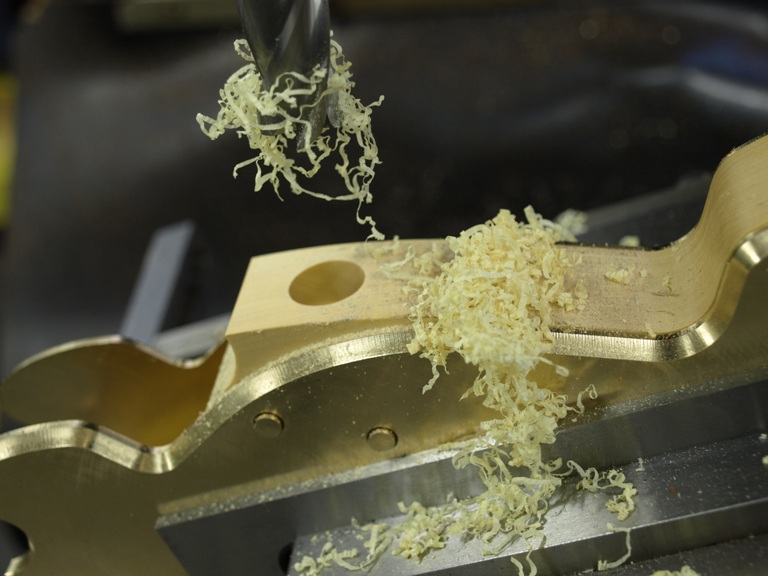 After the pilot hole is made then I bore a clearance hole and stop before the bridge.  Then I put a counter bore in for the retention of the front end of the infill.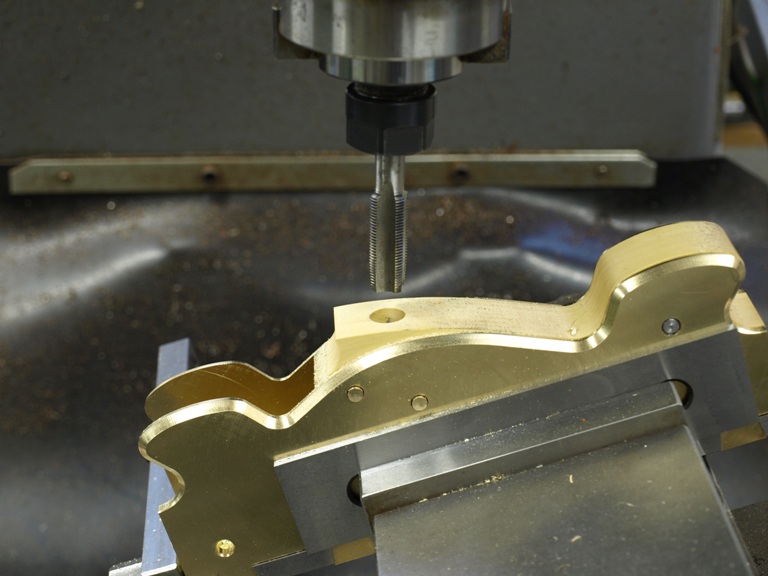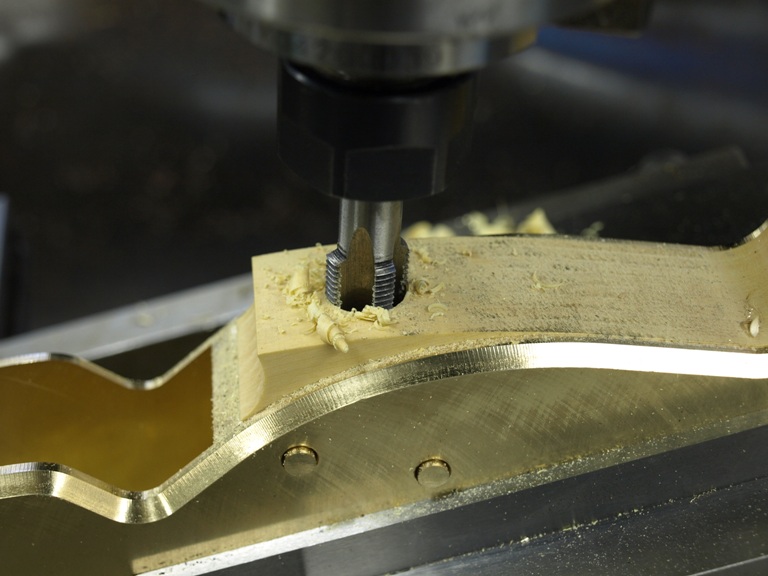 With all the boring done then the thread can be cut through the bridge.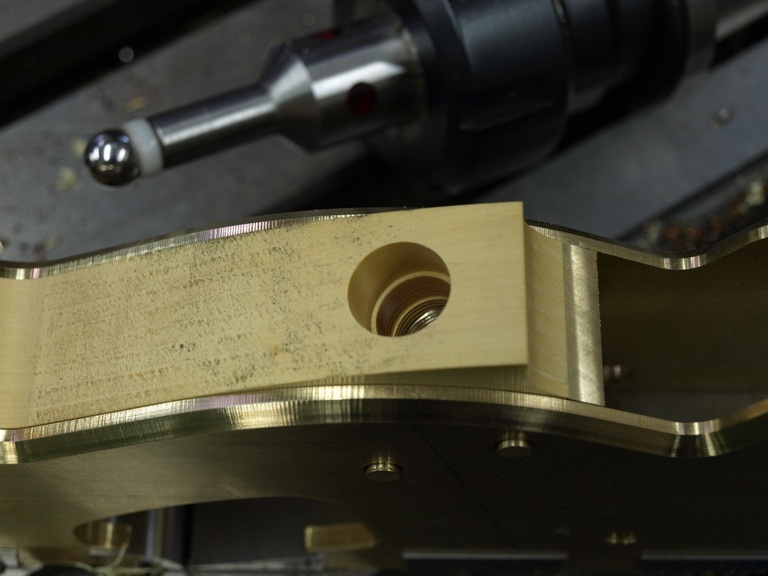 This picture shows the bore and thread.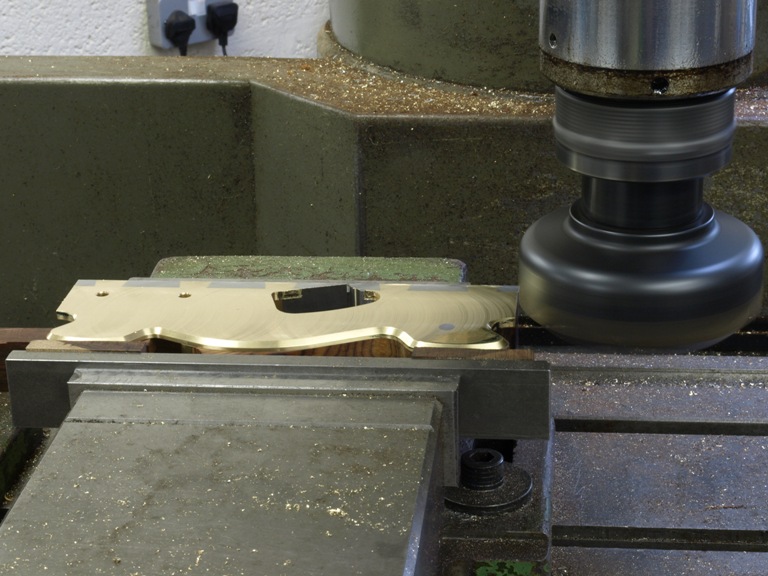 There is a lot of work not shown now – the shaping of the horn in the front infill, polishing of the edges and chamfers, including the polishing and flushing of the bridge and blending in with the horn.  This is the most critical part of the job and all the pictures are missing.
 After final assembly; the picture shows the flushing of all the peining and dovetails to the sides.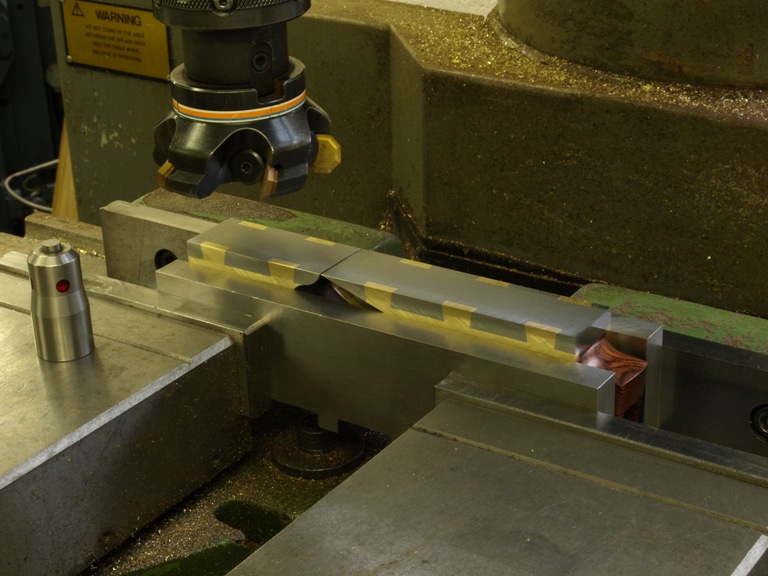 Dovetails being flushed from the bottom.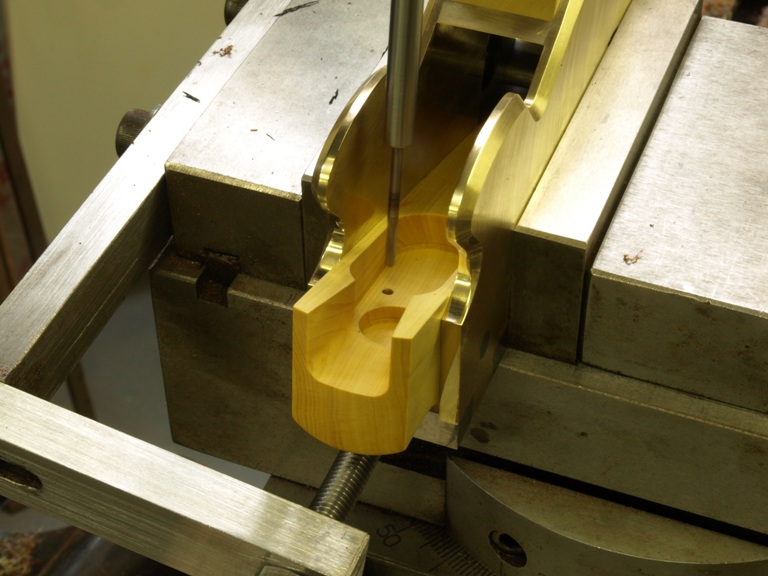 The drilling through the rivet and sleeve via the adjuster recess prior to tapping for retaining the adjuster.