I have spent a long time on my drawing board this year working on a new design – designated No 985 which will be part of my range of non-infill planes, which I very much prefer. This smoother is a non-adjuster type plane which means a reduction in work as the adjuster is a big item – both to make and accommodate, which will show in the price. Some people prefer a non-adjuster plane and I have not made this on a full handled plane before.
This plane is to be made from 416 stainless steel which is expensive and flat sections cannot be sourced in the UK. My experience with this alloy is that it is the best for my purposes. It is also preferred for making rifle barrels. It is very nice for working with and has a lovely texture to it. And I can stick it on a magnetic chuck for surface grinding.
Whilst waiting for the stainless to arrive I have made a start on the handles.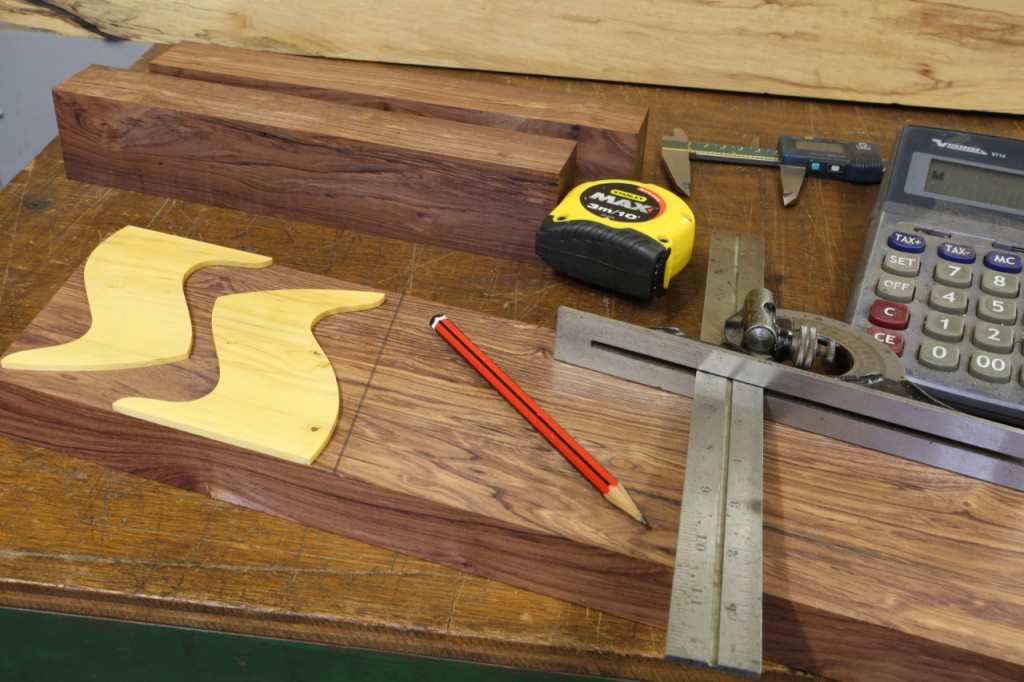 This is an area in which feedback would be greatly appreciated. Since I am making a smoothing plane my objective is to keep it as short as possible. A lot of the older planes were 7 1/2″ long which makes sense for finishing purposes. However, these planes were usually handleless, which can be uncomfortable to use. Once you introduce a handle it is going to increase the length. As this is a non-infill plane I will be using a round bun, which also needs a little bit of extra room. I would like to make the handles short for use with three fingers plus the index finger resting on the side of the blade. What I want feedback on is would you prefer a taller handle so you can use four fingers which will make the plane longer, or do you prefer three fingers and a shorter plane?
For those who have experienced my No 98 they will have noticed how comfortable the handle is as it has plenty of room for four fingers
- http://holteyplanes.com/. However, it is better to have the plane shorter if you are going to use it for smoothing/finishing.
If I use the taller handle the plane will be 8 3/4″ long or 8″ with the shorter handle.
A lot of modern smoothing planes seem to be about 9 1/2″ long which is neither a smoother or a panel plane – needs redefining.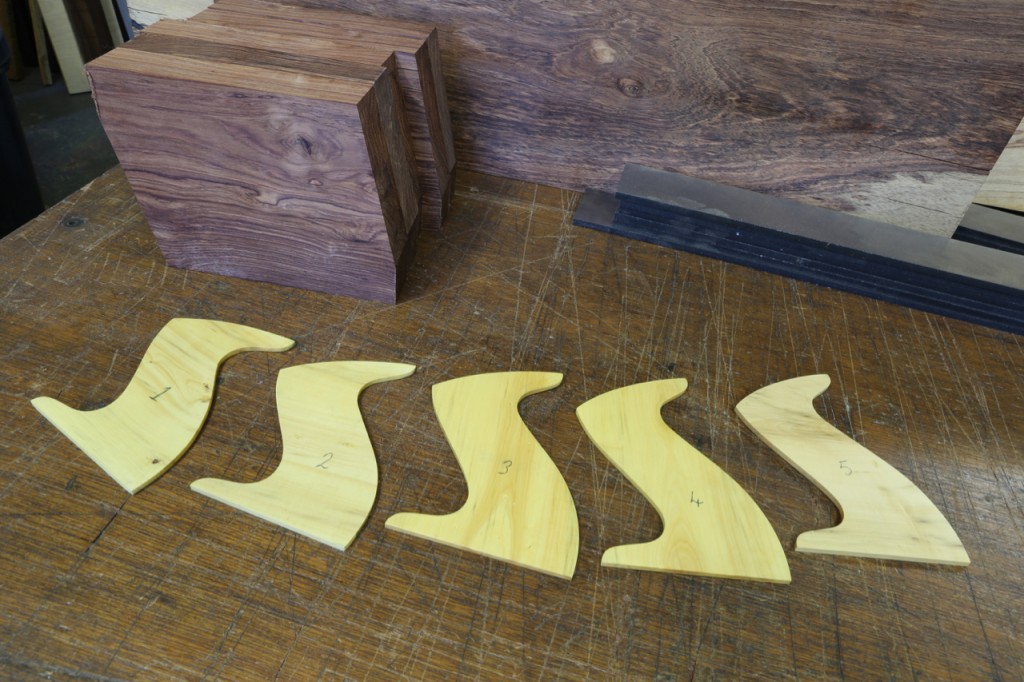 My handles are all hand made and I make several templates to find the one I am happy with.