As I have mentioned before most of my entries will be piece meal and out of sequence.  On this occasion I have managed to take some pictures whilst making chip breakers.  Apologies for missing the bending and forming of the front edge of the chip breaker but I forgot to take the pictures.
 These chip breakers are standard on all my smoothing planes with 2 ¼" blades.  They are made from gauge plate.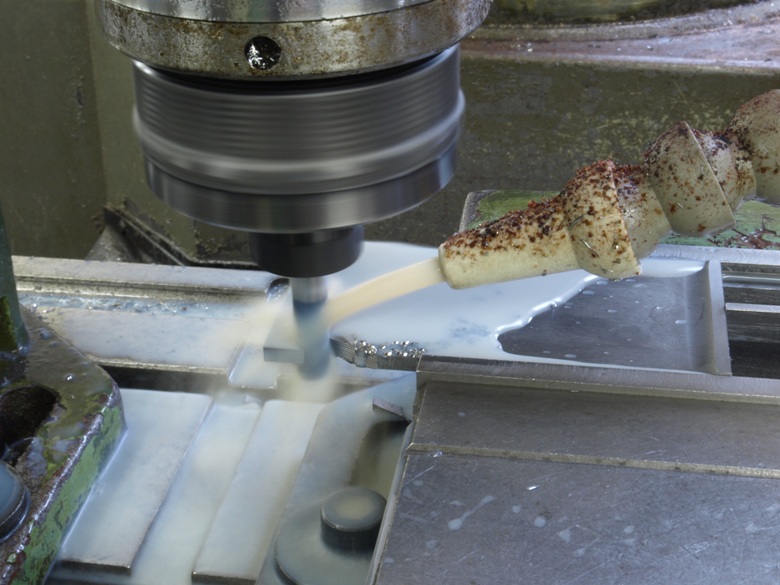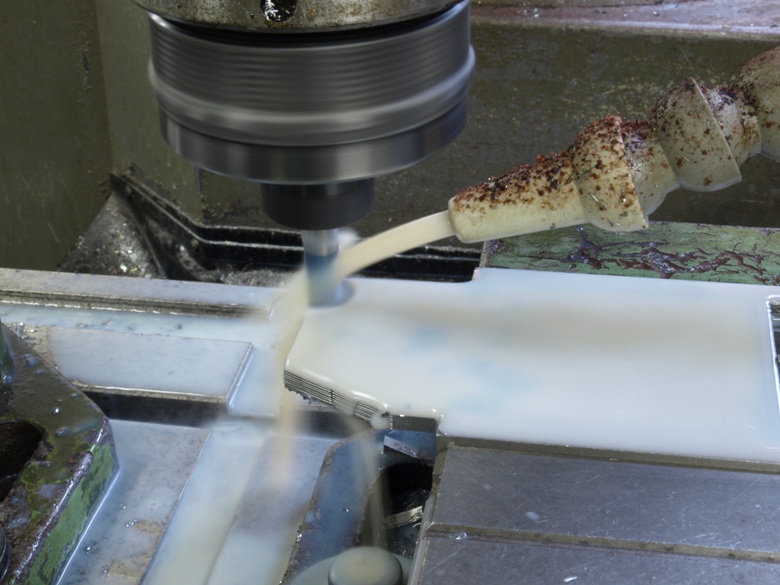 Milling the faceted end of the chip breaker with a rough cutter.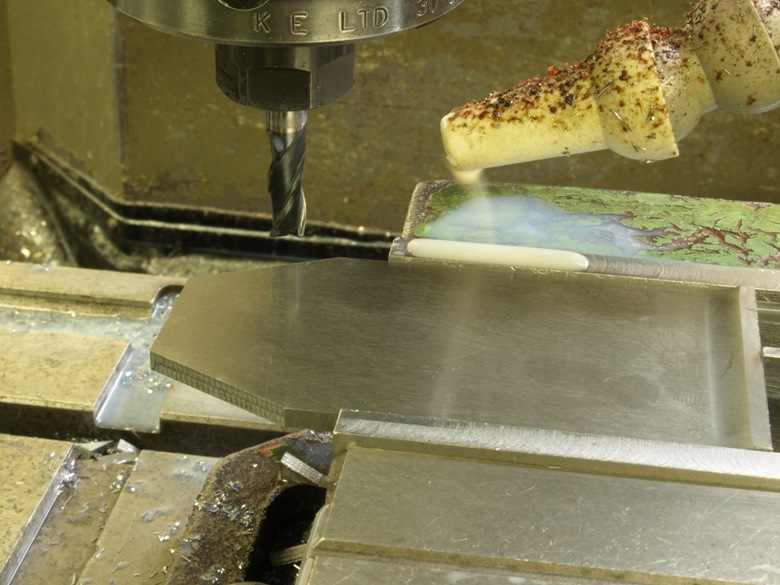 After cutting out the facet I go round with a finishing cutter for finishing and size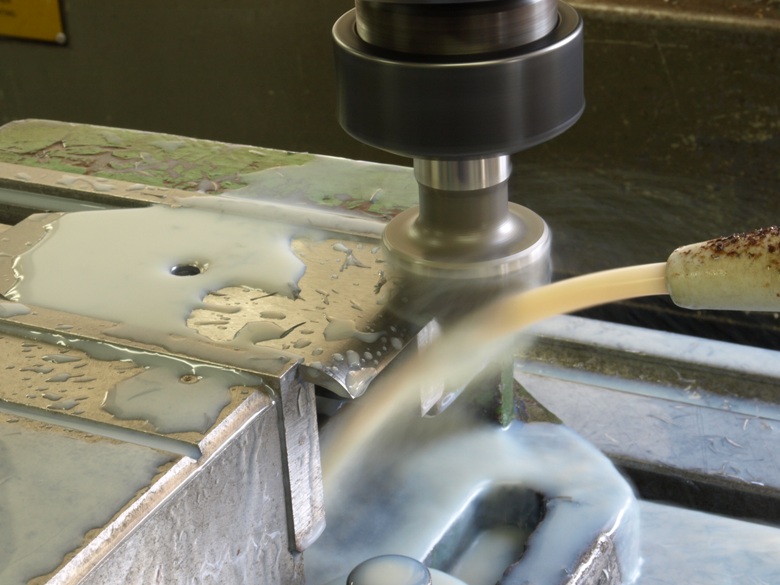 I have already formed the basic shape, and this is applying the rounding to the front edge.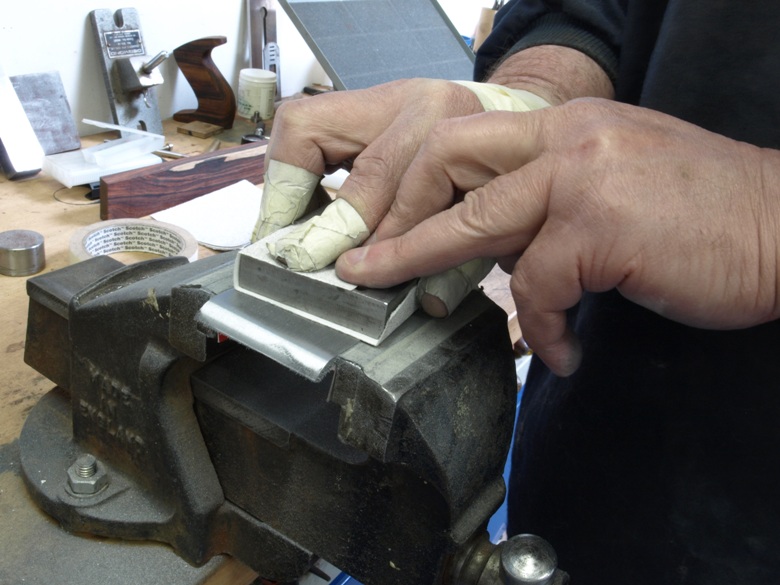 After the rounding the hand polishing is done to the top side and the round.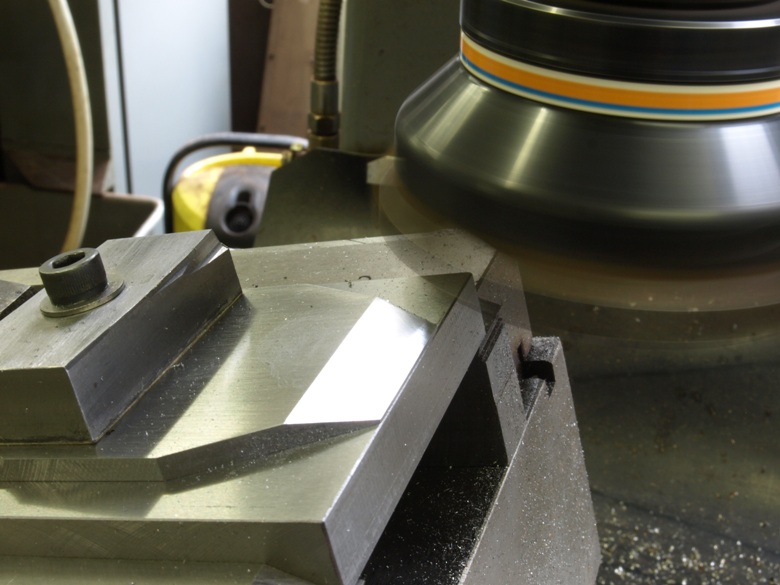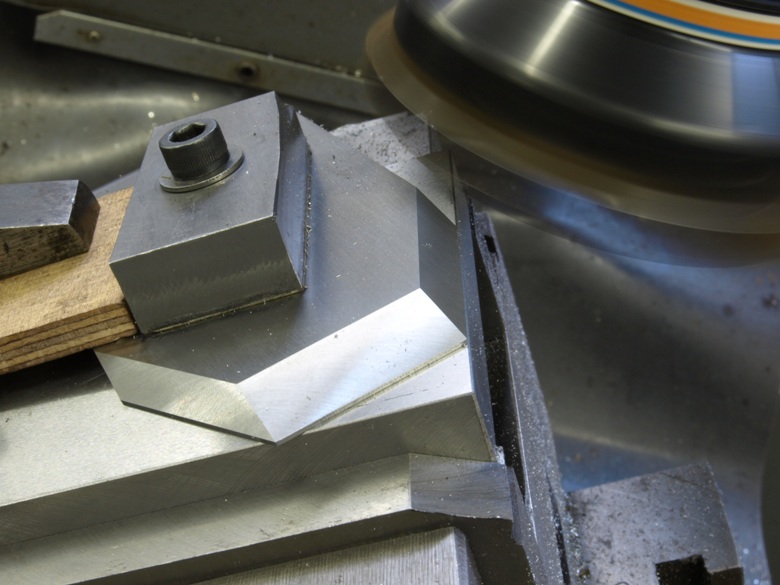 Bevelling the facet.  It is worth noting that it is important to get the sequence right to maintain that sharp, crisp finish.  After this work is done the edges will be ground and polished all round cosmetics.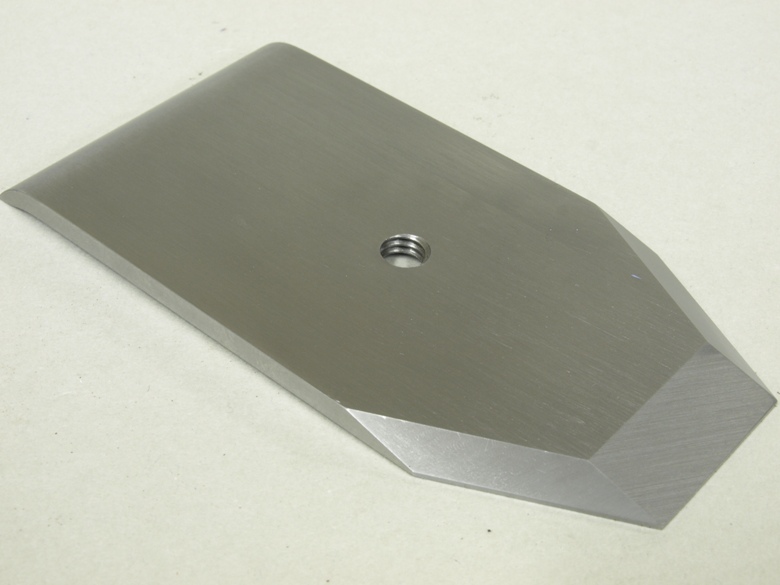 The finished chip breaker.   Sometimes I might polish the bevel faces but of late I have preferred to leave a good milling texture.  This gives a much sharper appearance.