No 10 small finishing plane. The relationship between the sneck piece and the blade.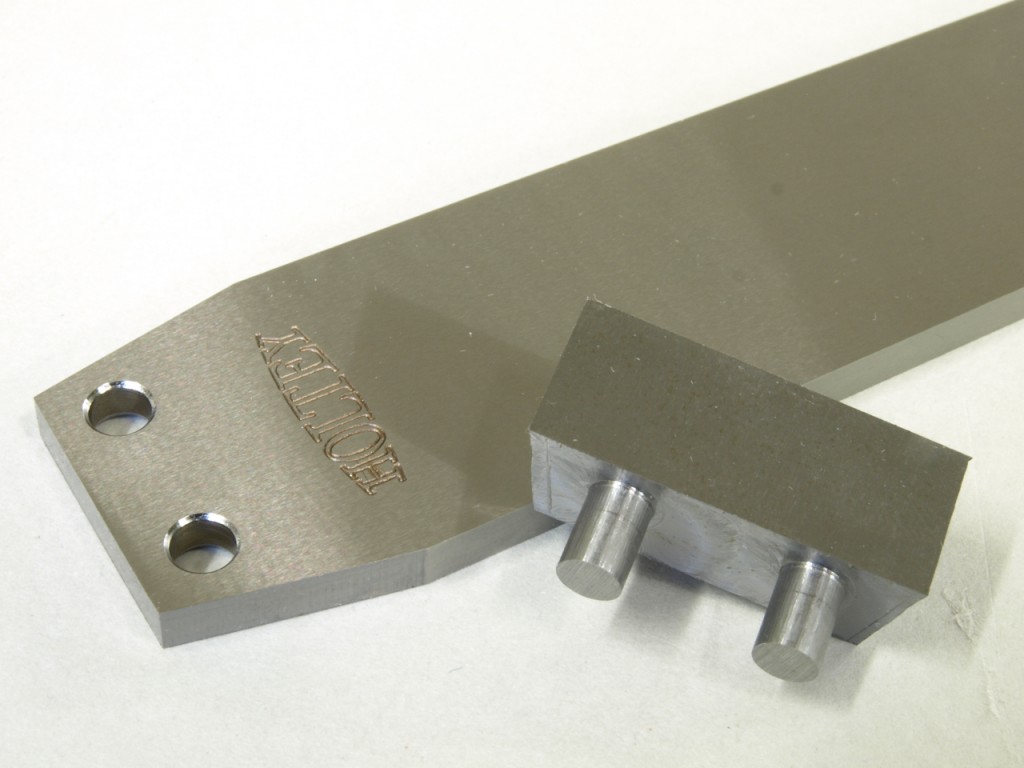 The blade is rejigged so that the milling cutter can follow the original contours of the facet.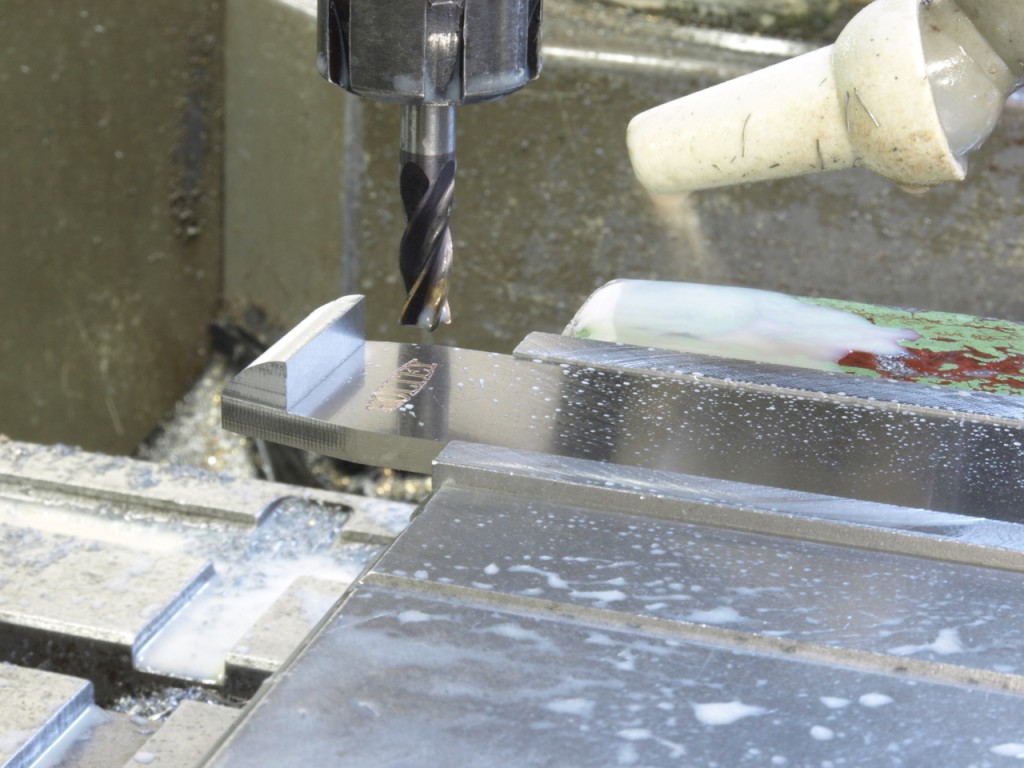 The sneck form is milled after the integral rivets have been peined with a fly press. The blade used at this stage has been hardened and surface ground. The hardening is the only item which is outsourced to a heat treatment specialist.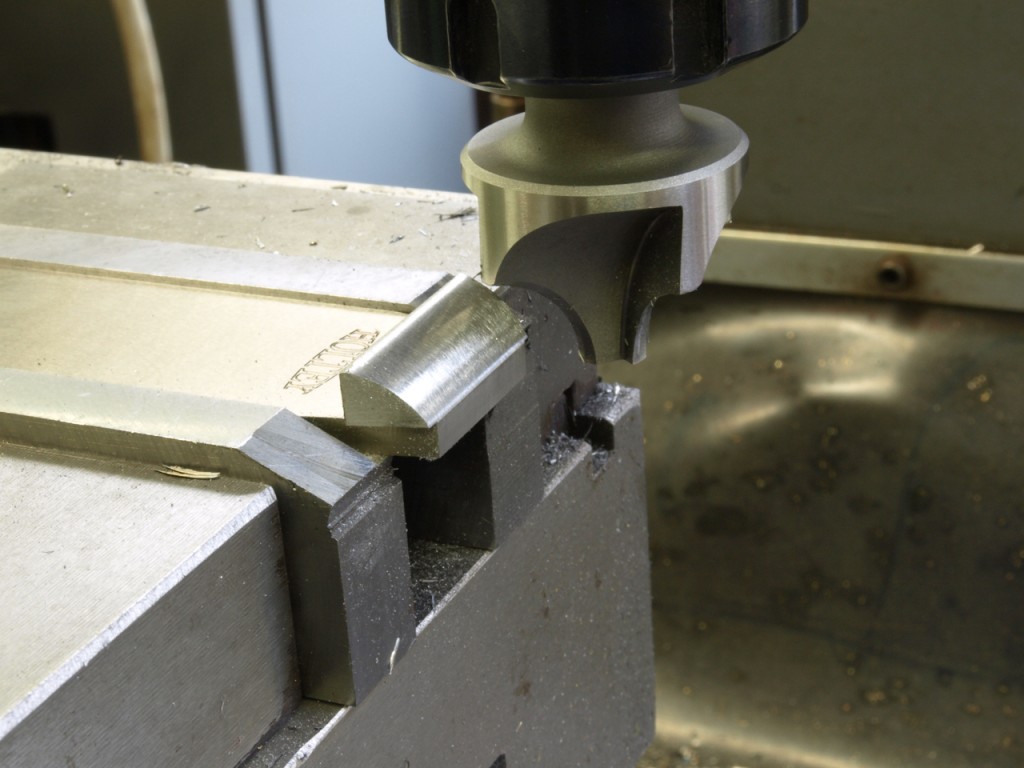 The finished No 10 blade