Holtey Classic Hand Planes
Where precision toolmaking becomes art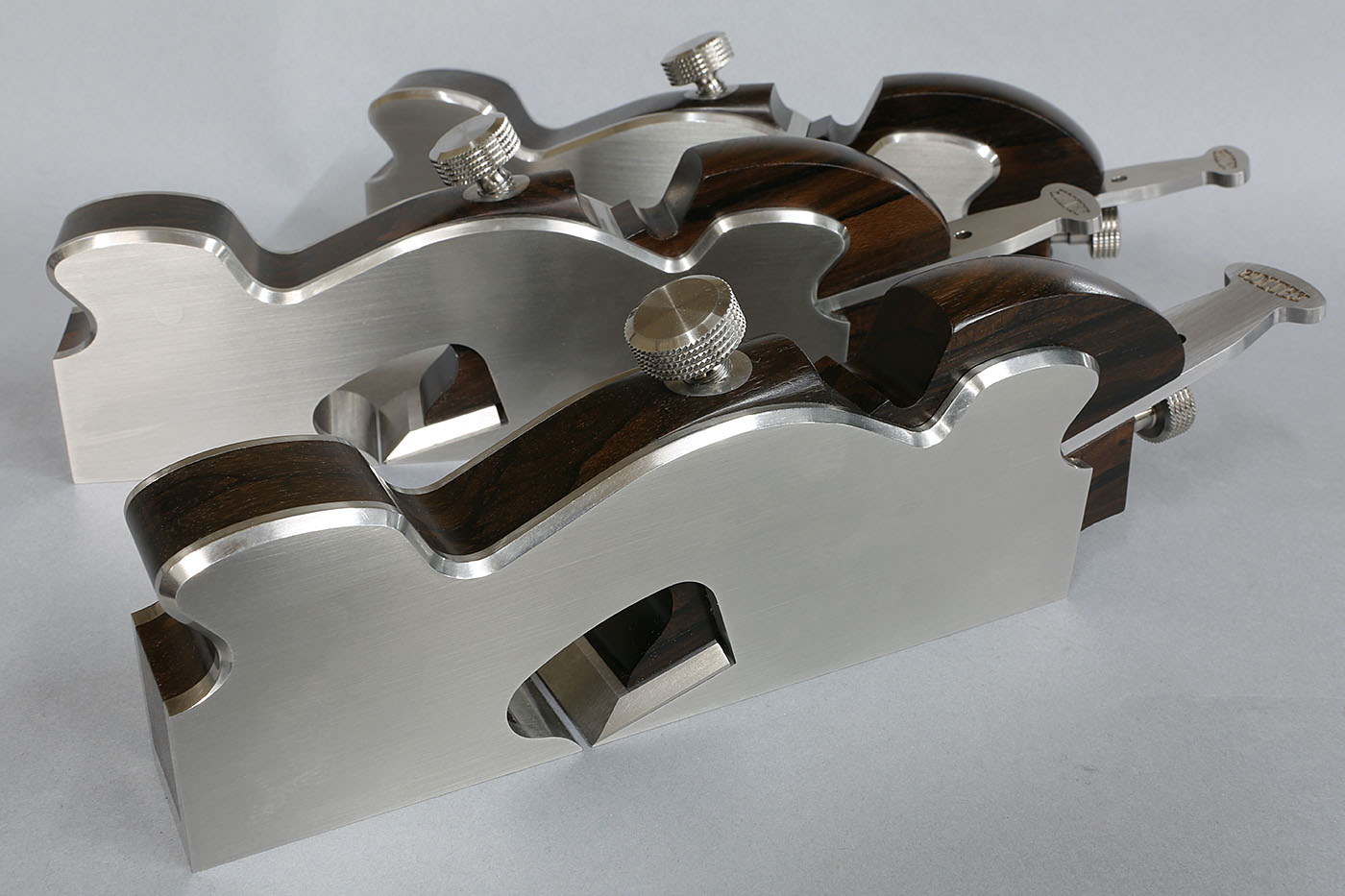 Spiers Shoulder plane
This design may be more appealing to some than the Norris A7 shoulder plane. Built to the Spiers design but with the advantage of Norris adjustment and with a horn.

This style of shoulder plane is well known by all the Spiers collectors and enthusiasts. Though not being a great lover of Spiers planes myself this is the only pattern of Spiers planes that I like, so I couldn't resist using this pattern. This is in fact my favourite of all the shoulder planes.

I gave into temptation to add a Norris type adjuster, since adjusters are most sought after. Like the Norris the plane now incorporates a raised infill around the bridge area, (this is known as a horn). This infill supports a thumb screw which is used to apply pressure to the blade. The horn makes an interesting feature along with some aesthetic and ergonomic refinements to the bed and wedge.

The pictures show a small number of Spiers planes I made using a variety of infils - Rosewood, Ebony and Boxwood. I have also included a few workshop pictures showing the work in progress.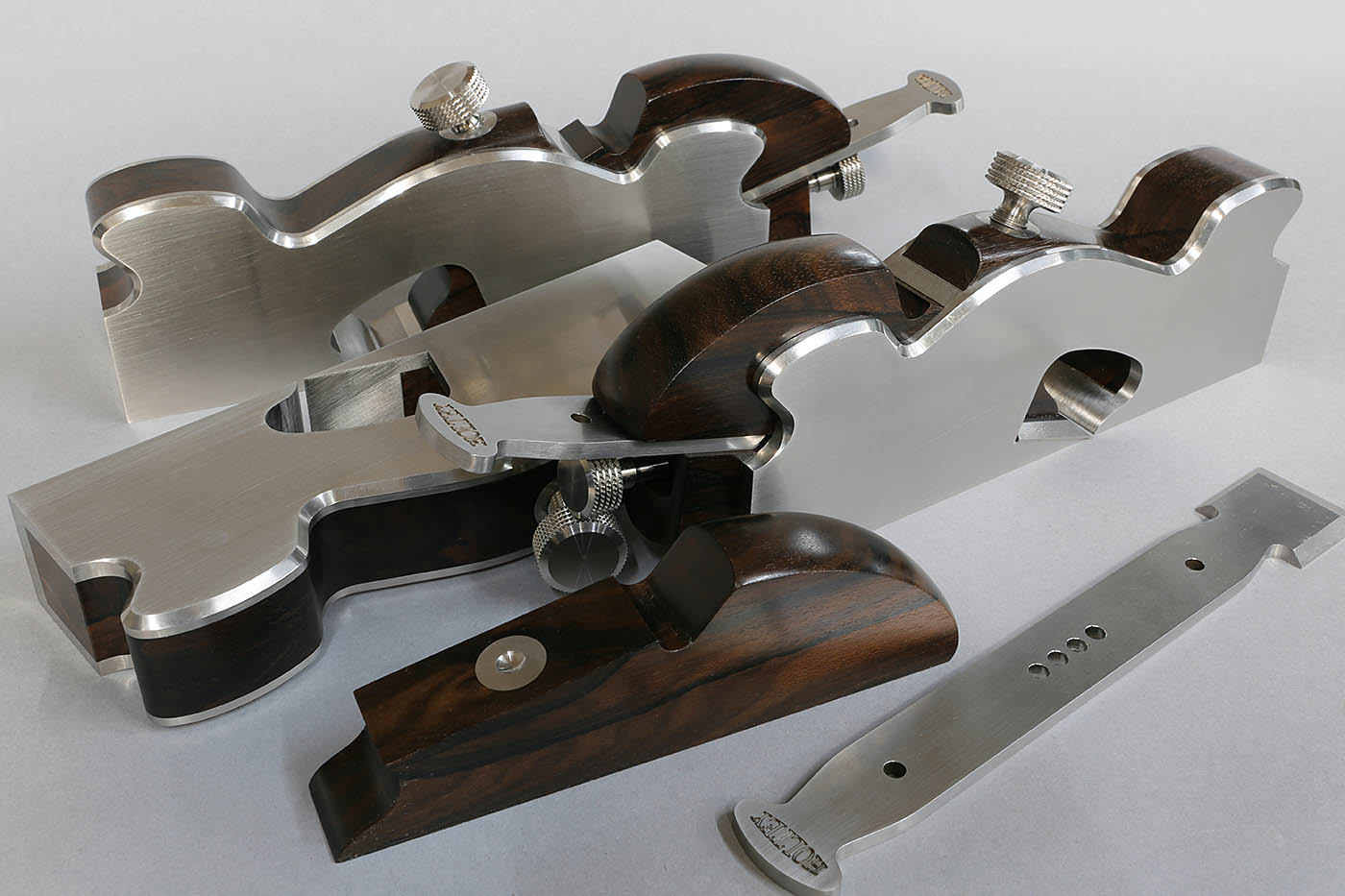 The pictures (above and at the top of the page) show planes from my last batch of Spiers shoulder planes made in all stainless steel.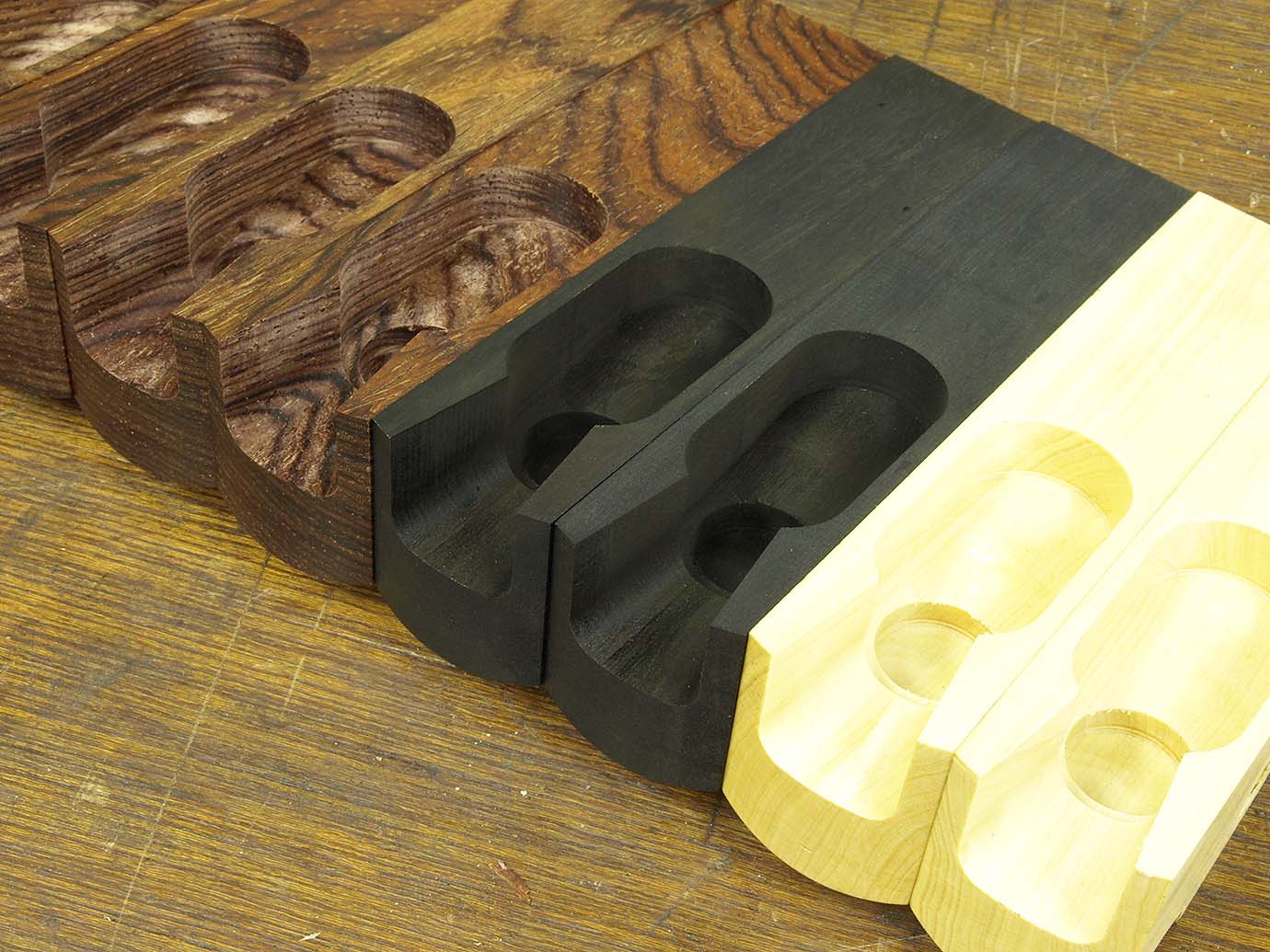 Spiers shoulder plane - infills in rosewood, ebony and boxwood.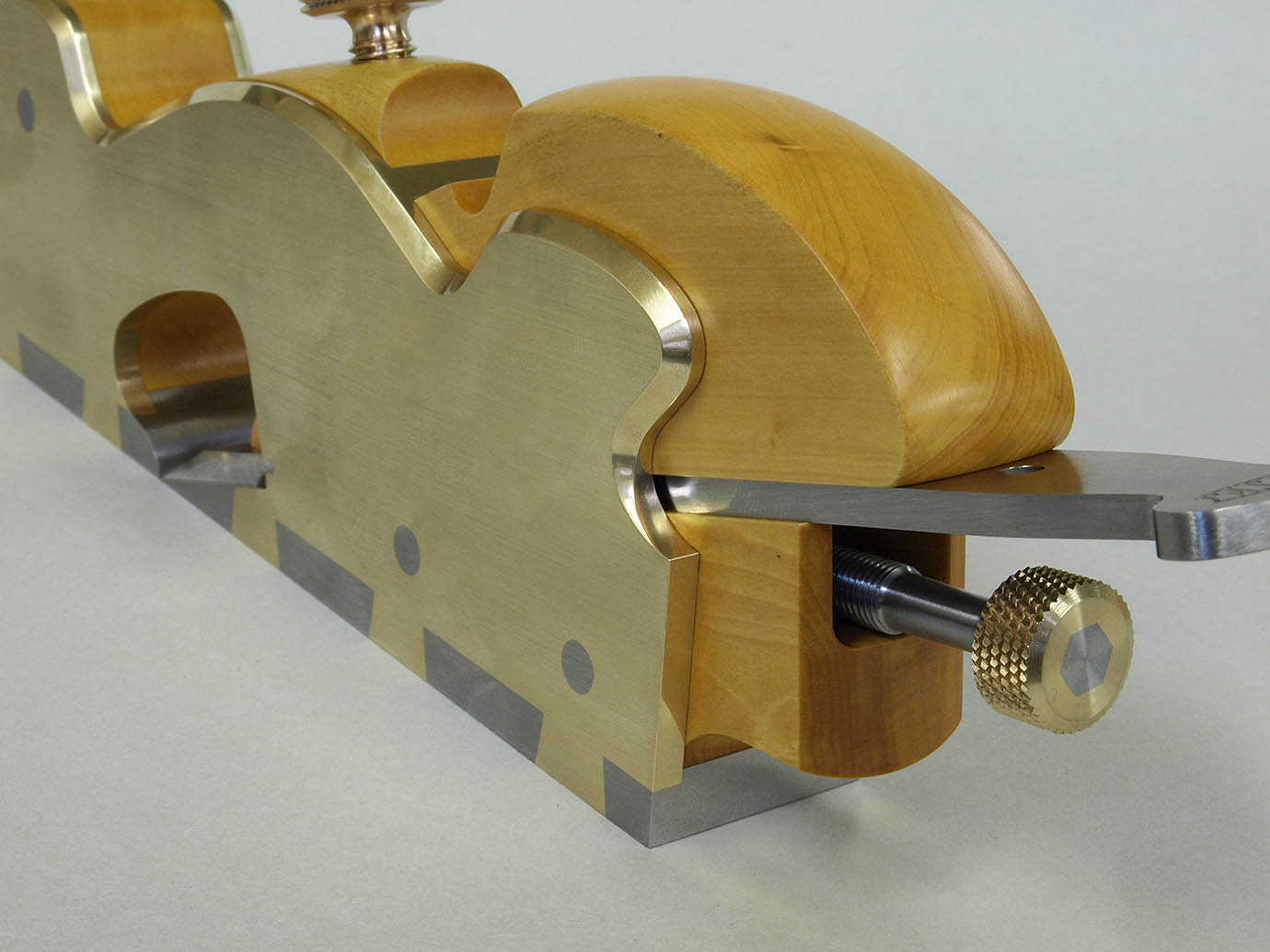 Spiers shoulder plane - adjuster detail.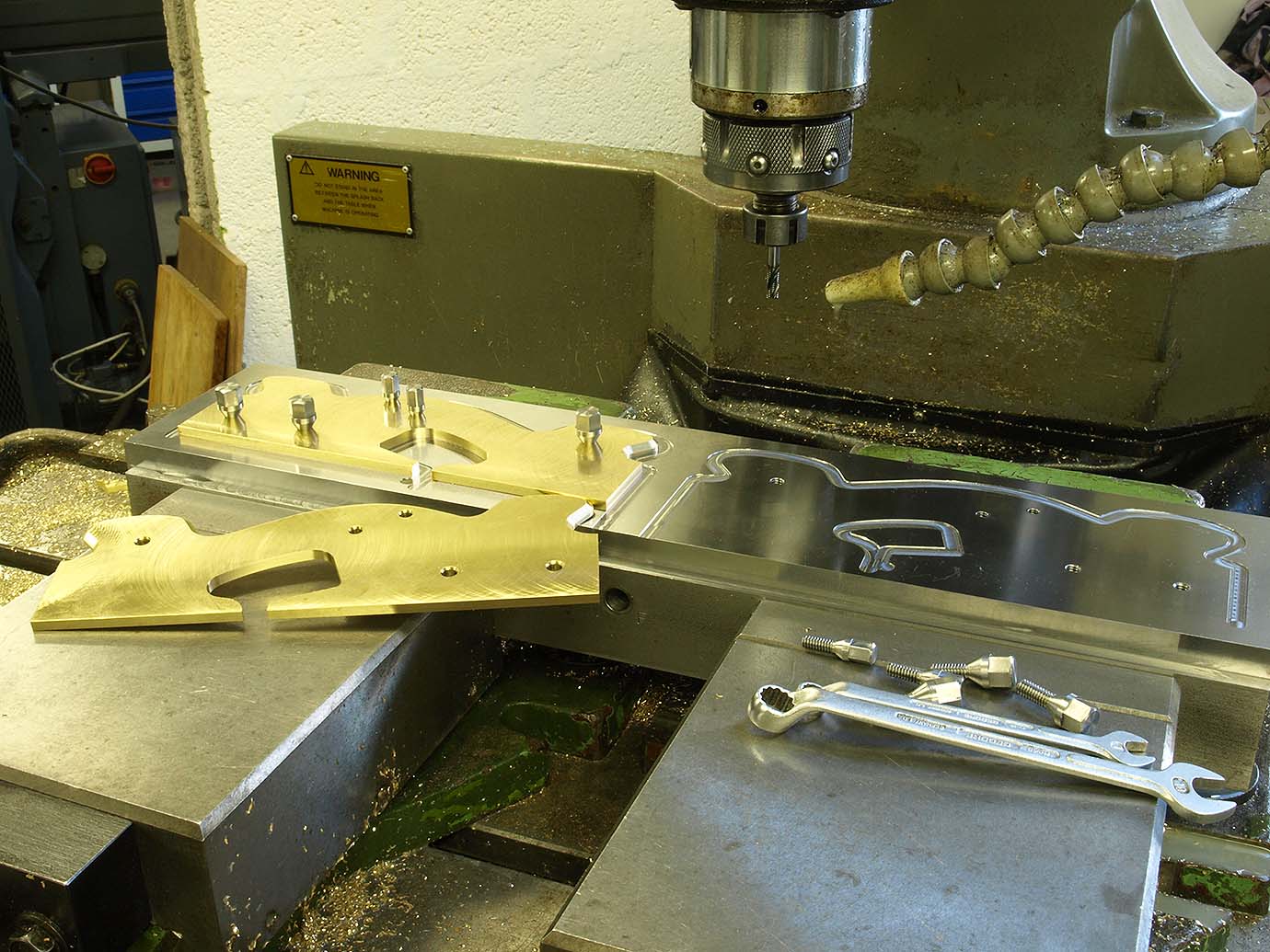 Spiers shoulder plane - side profiling.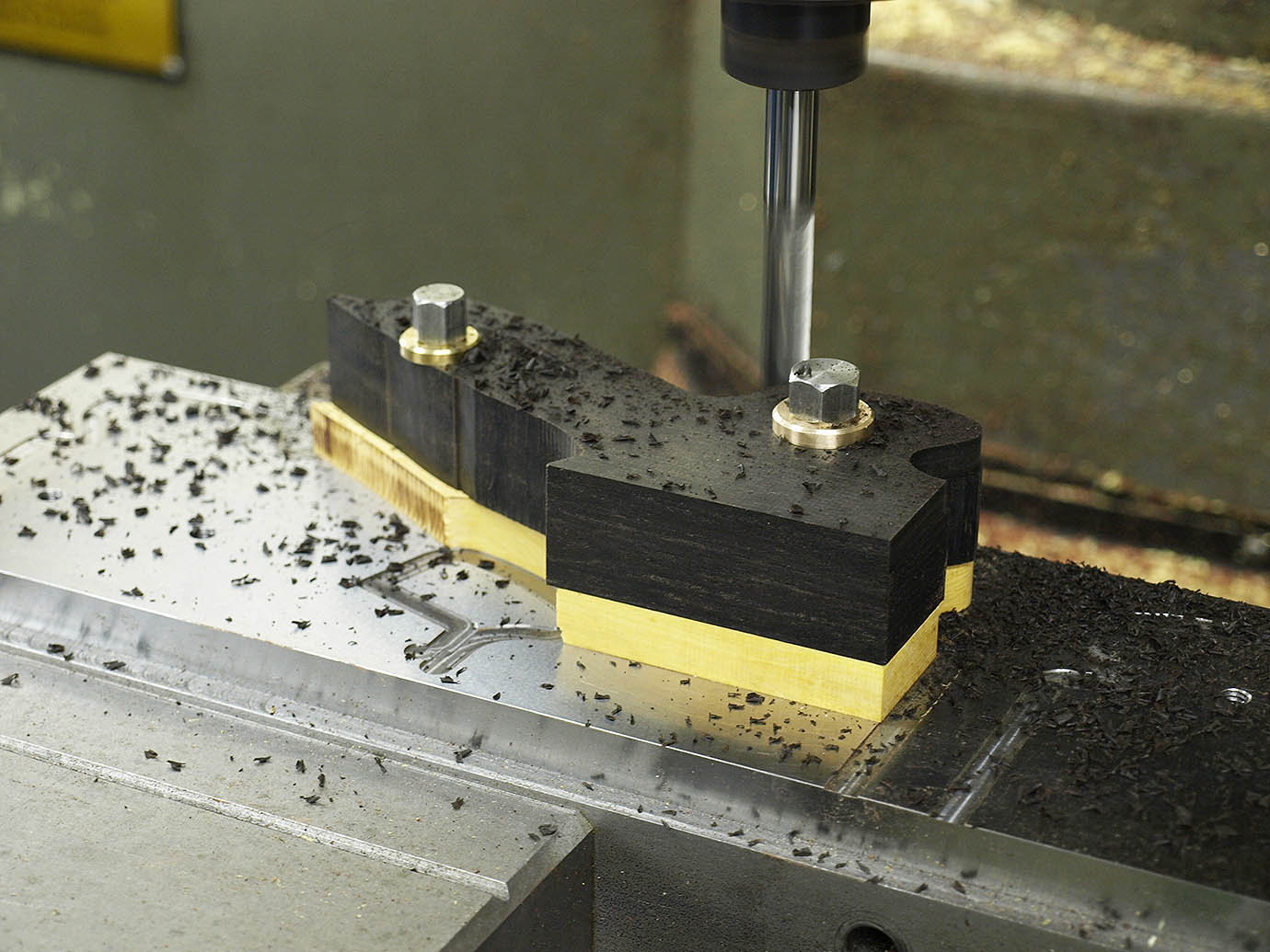 Spiers shoulder plane - cutting the ebony infill.
precision engineering without compromise