Holtey Classic Hand Planes
Where precision toolmaking becomes art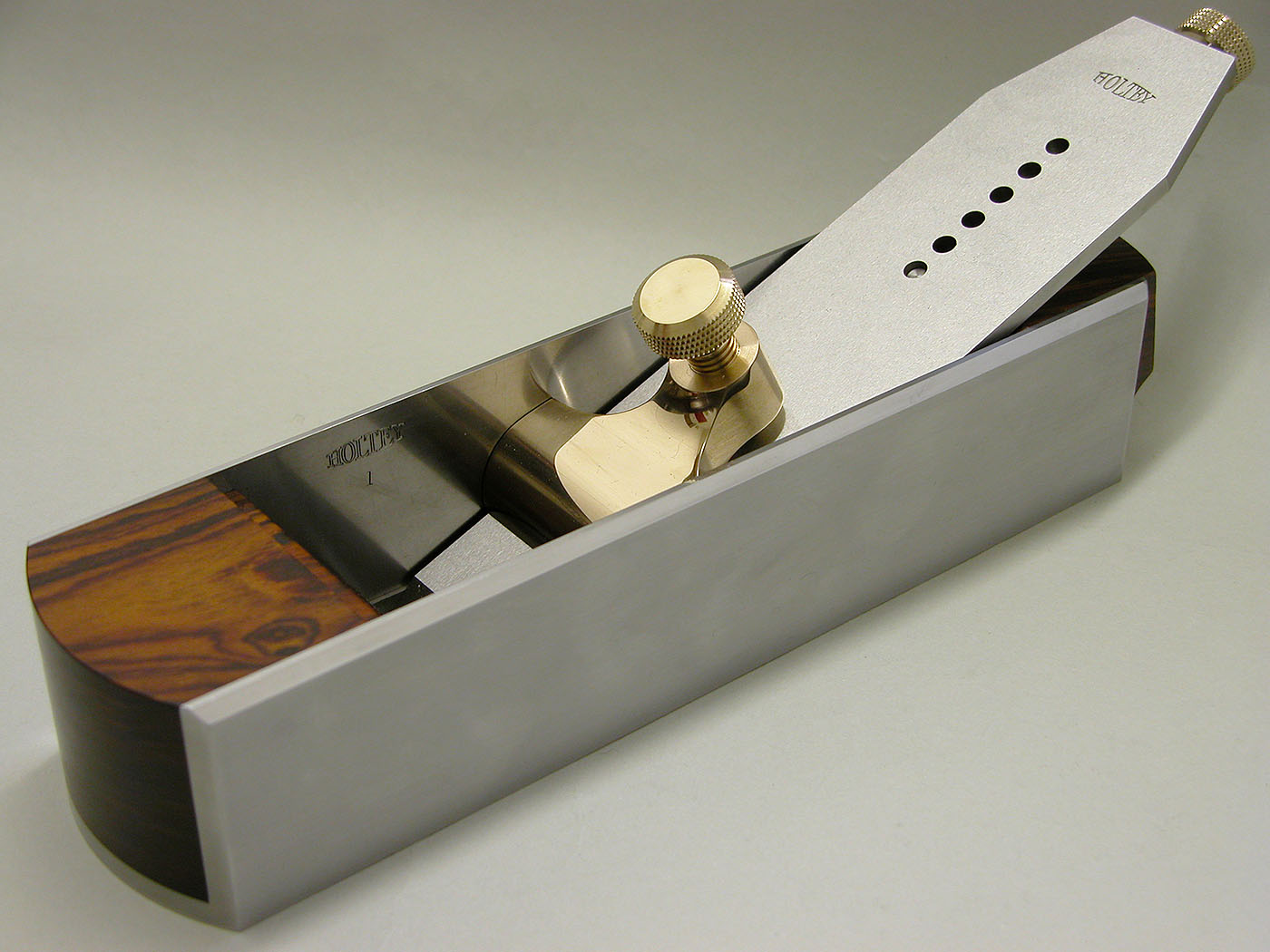 A11 Mitre plane
This dovetailed infill plane has a parallel section like the traditional mitre planes made by Norris, Spiers, Mathieson etc. It is steel all round and is particularly useful on shooting boards. It is 10" long and has a 2¼" blade.

As with all mitre planes these are popular with both collectors and users. Surprisingly the original Norris A11 is a very rare plane and I have seen two of these dovetailed A11s change hands for a lot of money.

Seeing the practical usefulness of this tool, especially with shooting boards, and considering its application as a good all round plane; I decided to produce my own version. This pattern has a rectangular profile and was the only mitre plane made with an adjuster in its day.

By simplifying the rear infill and using a longer stem adjuster I have managed to achieve much better lateral adjustment. As with all my infill planes I incorporate metal spacers where there are rivets for dimensional stability.

Please note the use of my own design removable lever cap.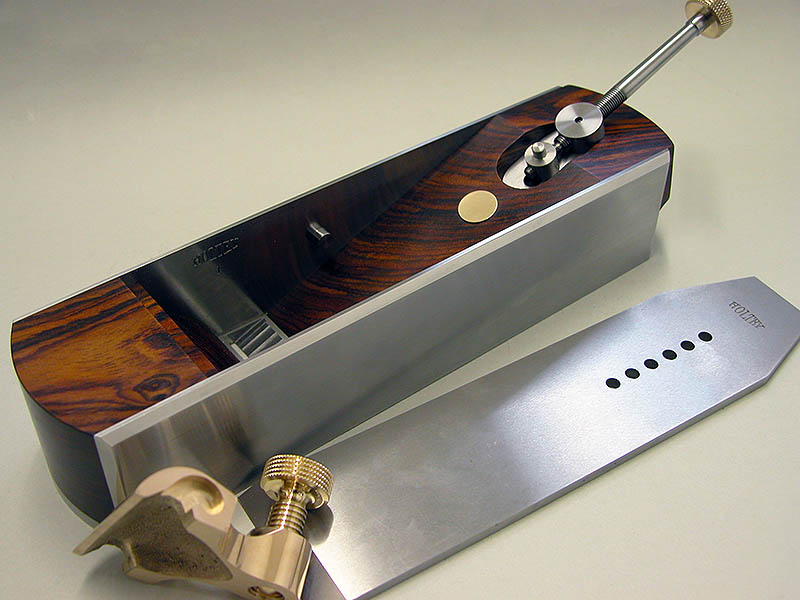 precision engineering without compromise