Holtey Classic Hand Planes
Where precision toolmaking becomes art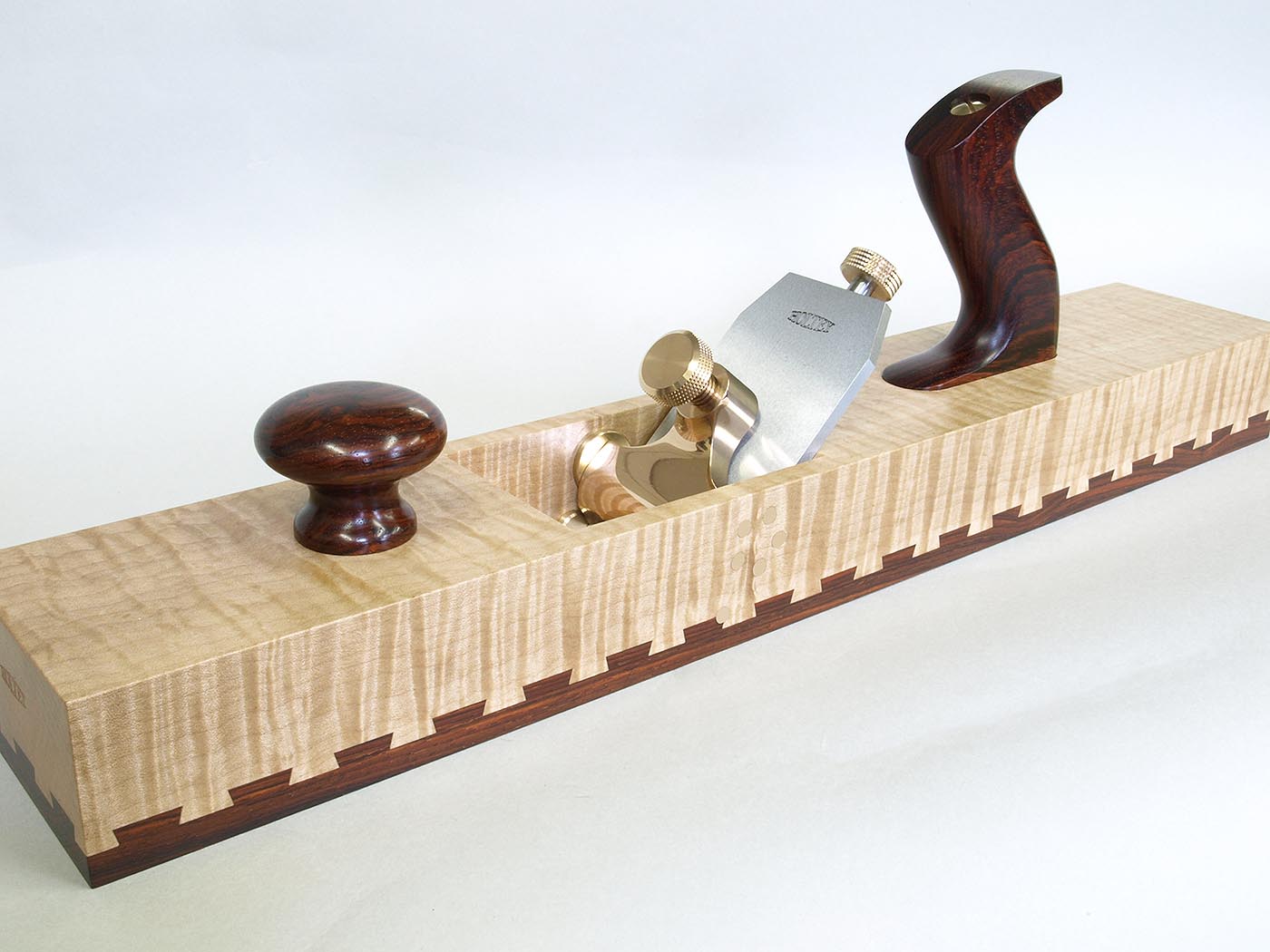 T21 Panel plane
Here is my T21 Transitional panel plane, constructed with curly maple with a dovetailed rosewood bottom and brass fittings. A few were also made in solid rosewood.

This wooden bodied plane is made with a dovetailed jointing system set at 45 degrees from the line of the plane. This gives the illusion of dovetails on all sides - which is of course impossible.

The T21 panel plane is 19 7/8" long and 3 3/8" wide with a blade width of 2 3/8" in A2 steel. The plane weighs 5lb 5oz.

When I made the T21 planes I posted some work in progress pictures on my blog and the pictures of cutting the dovetails generated a lot of interest. I have posted them below as a photo-essay on the making of the T21.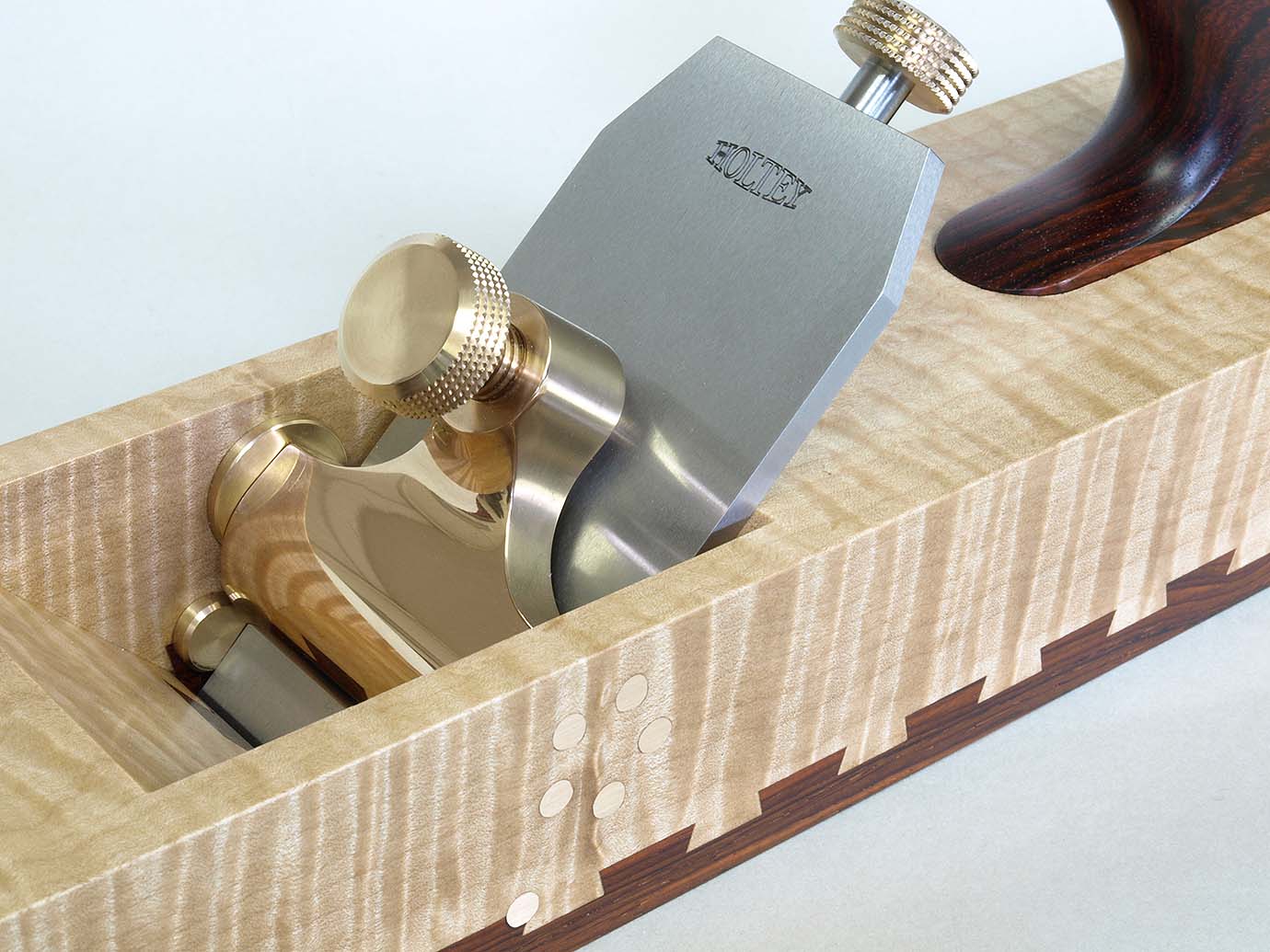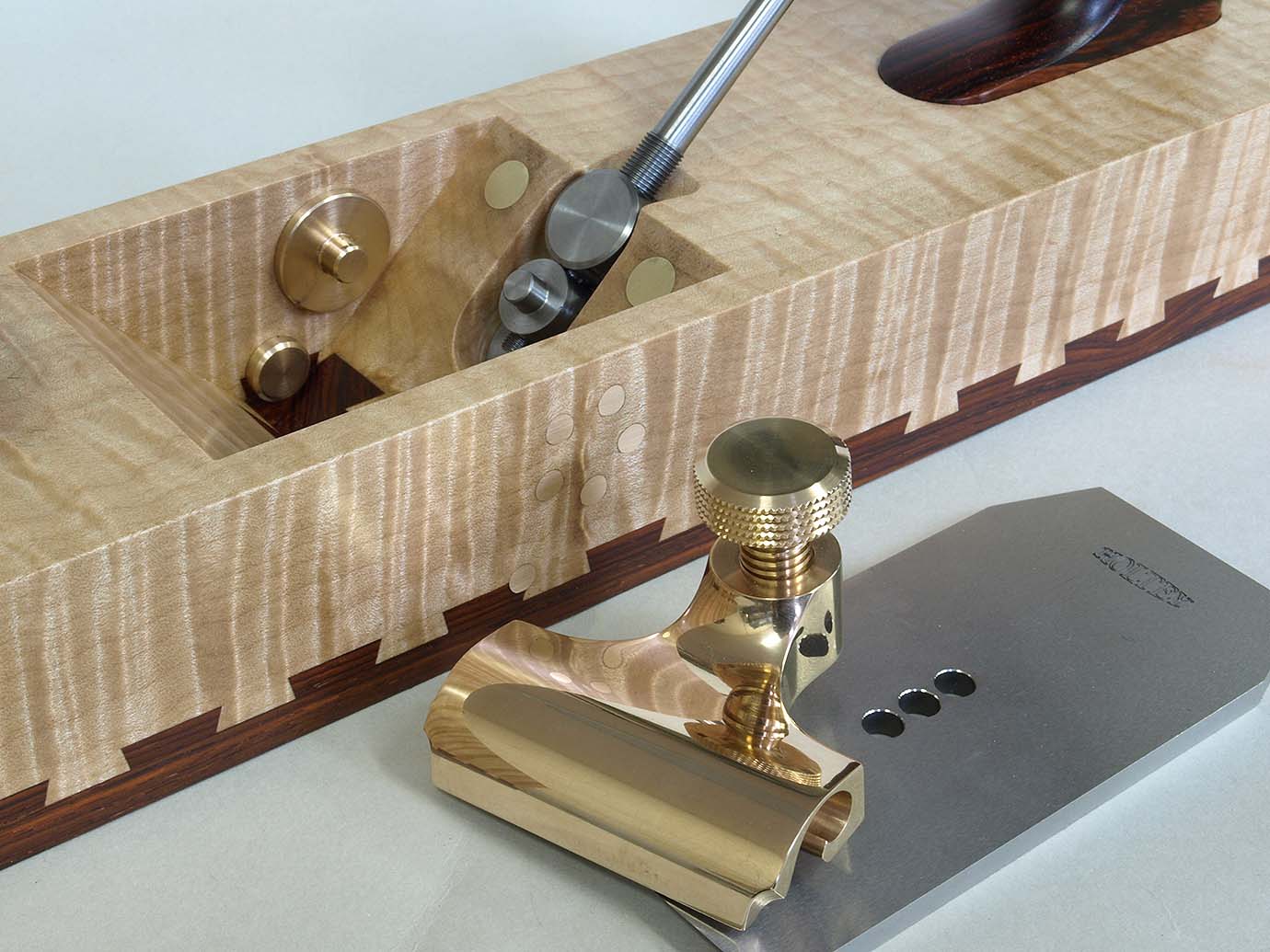 precision engineering without compromise