Still plodding along.
The first picture is to try and give you some idea of the work that goes into these planes. The picture should be self explanatory. It shows some of the metal (stainless) work and handles. From this you can see it includes spines that are threaded and keyed ready for cementing with epoxy into the handles. This gives the kind of strength and rigidity which would surpass what is normally found on a closed handle.
It is this kind of work that makes me one of life's misfits.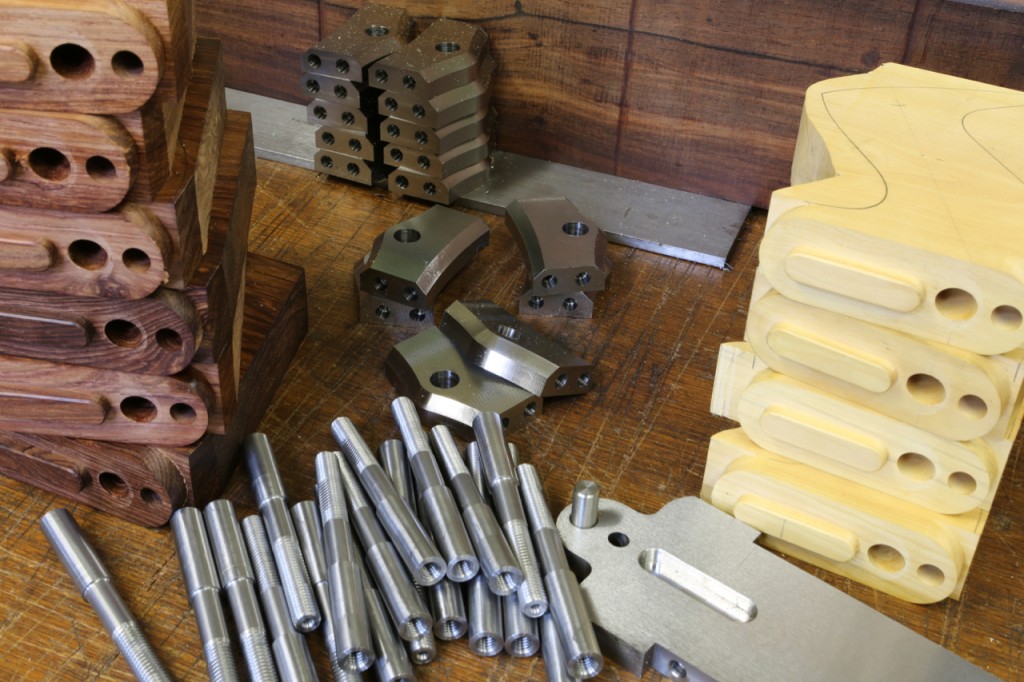 Now I am on to the handle shaping which is basic hand work. My CNC machine doesn't seem to have a button for this job. I find pleasure in the wood taking shape and interesting contrasts come to life.
Here the chosen wood is a Honduras Rosewood – Dalbergia stevensonii – still lots of work to be done. The price of the plane goes up and up with the pain of the work.