T21 Transitional Dovetailed Jointer Plane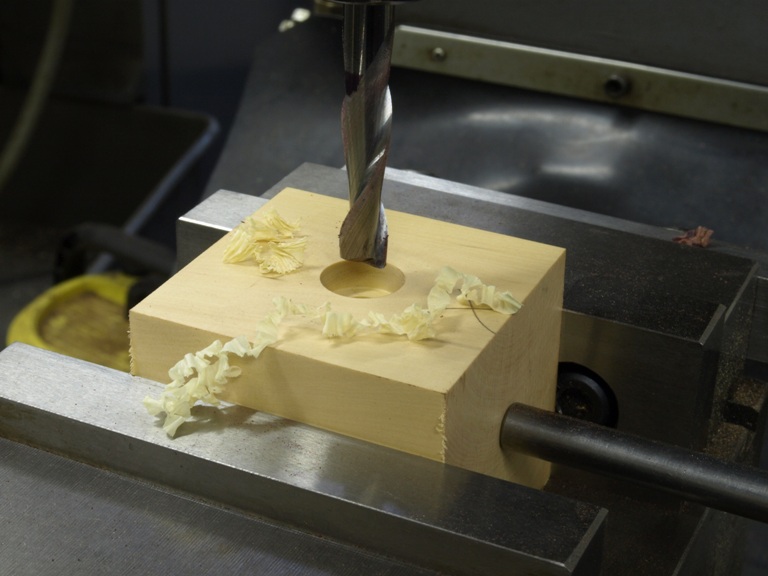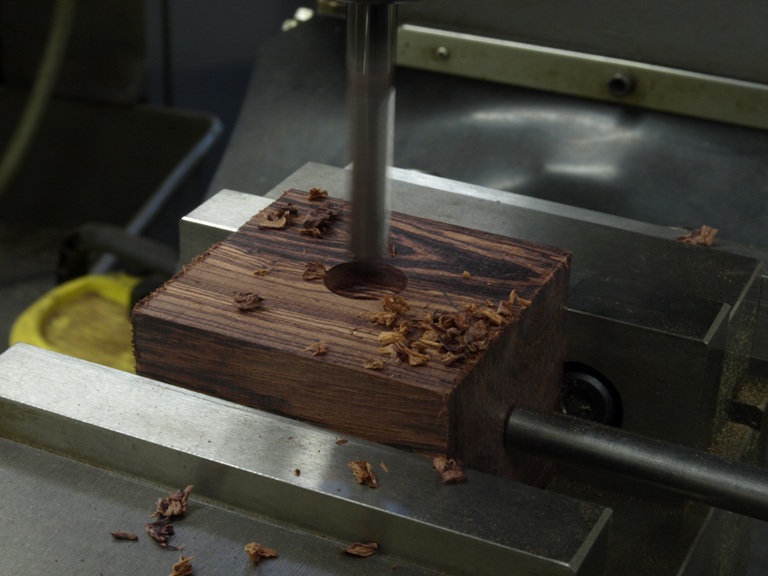 Boring and counter boring the hole in the bun blank for the fixing stud.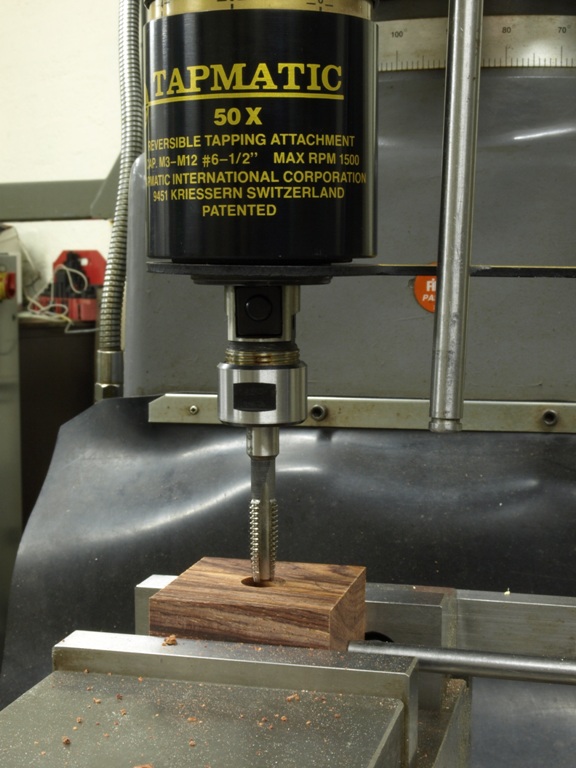 Cutting a coarse thread for the stud.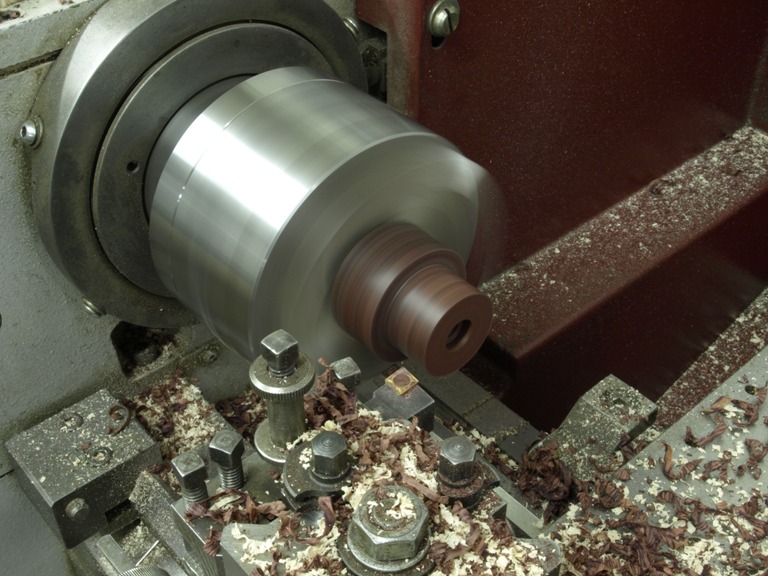 Once the blanks have been cut, counter bored and tapped they are then ready for turning.  This picture shows part of the turning as the first part (no picture) was turned on a mandrill and once I have a circle I can turn it round and secure it in a three jaw chuck for the other radius.  Sadly I still don't have a wood turning lathe, which is something I must be looking into.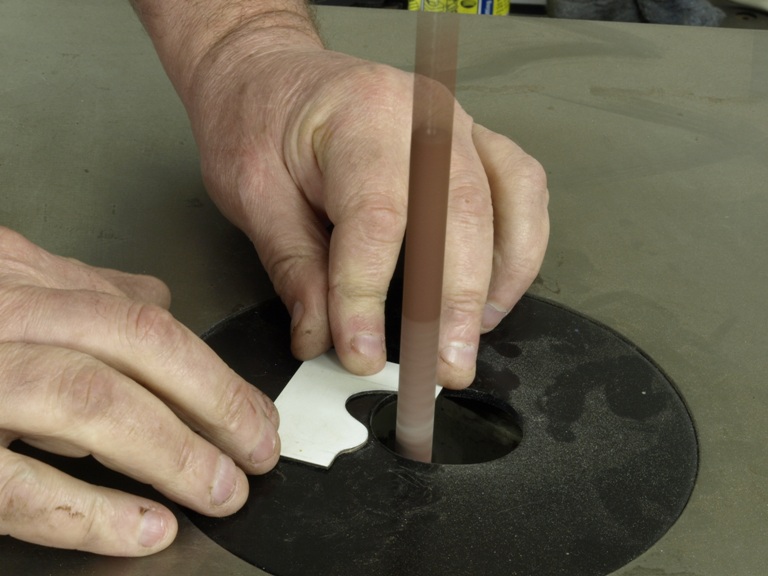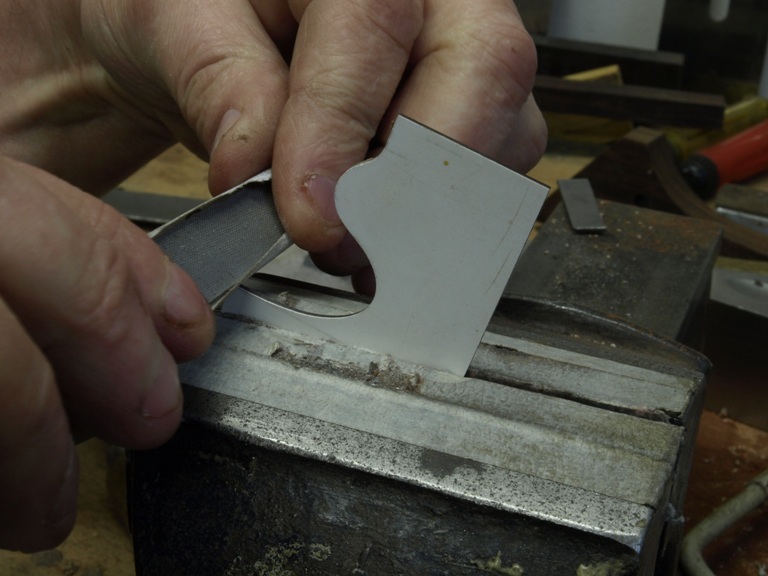 Making patterns for the bun profile.  Although there is a science in proportions and curves which I know nothing about, I am happy to manage on my instinct.  I think I am a good guesser.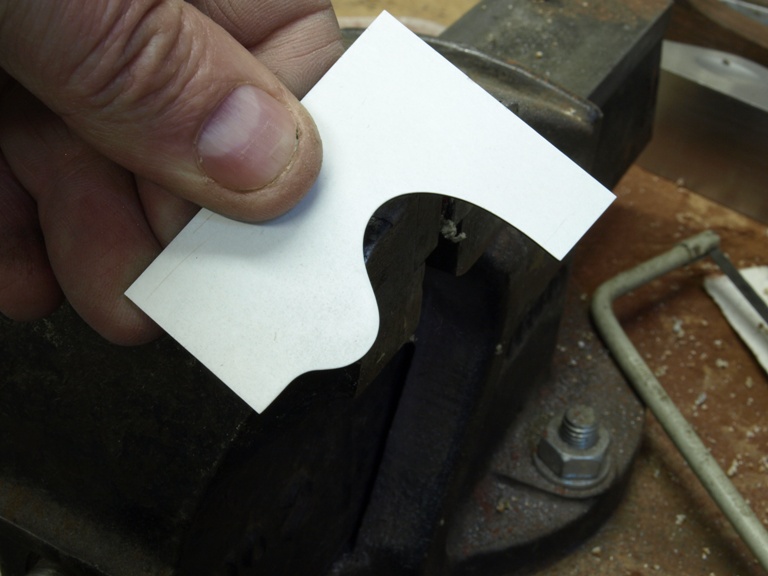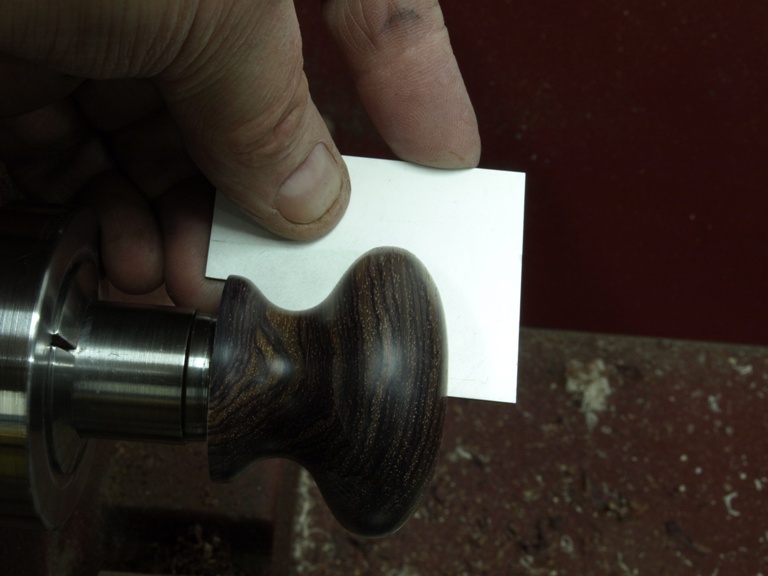 Once I am satisfied with the profile I can check the contours with the bun whilst being turned.  Notice that the bun is being turned on a mandrill which fits the bun's internal thread.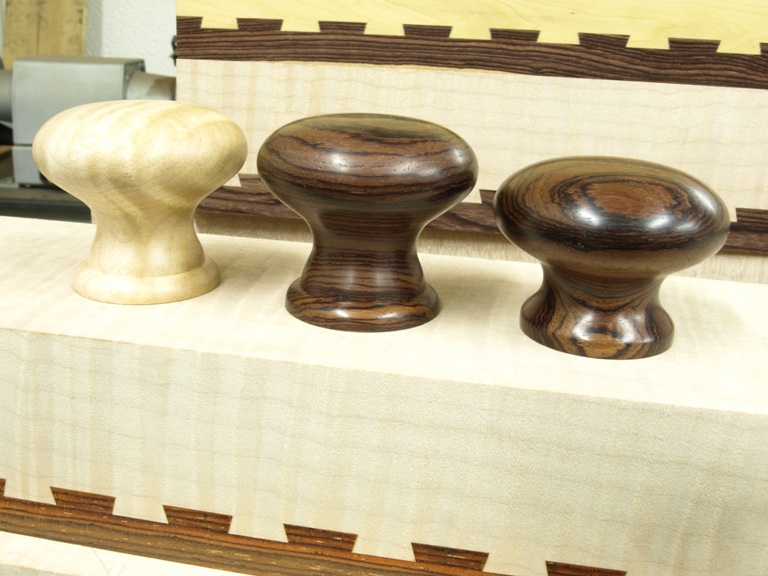 Experimenting with some bun forms.  I elected to use the right hand one.  I wanted to keep the profile low because with wooden planes you are already starting in an elevated position.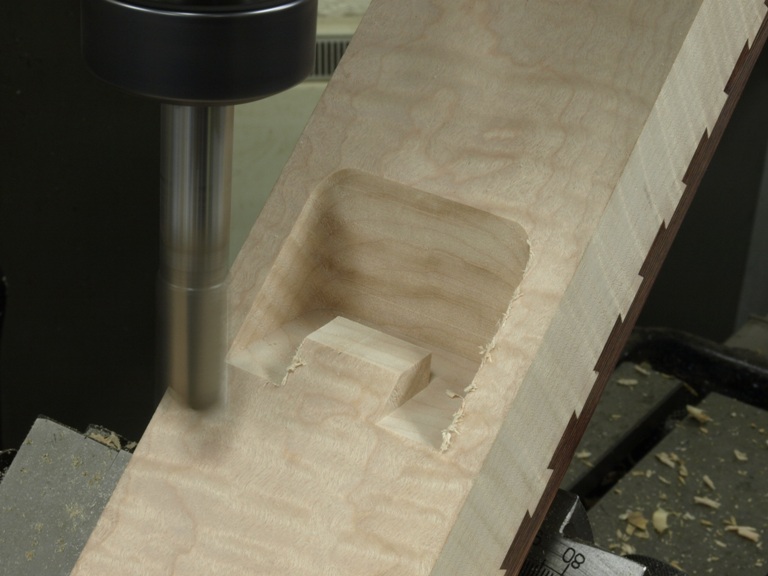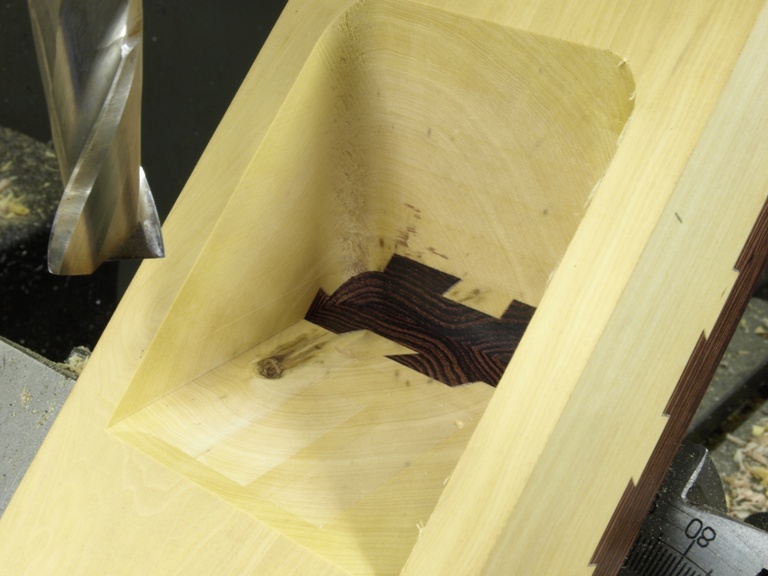 This is the picture that some of you have been waiting for.
It is the removal of the material from the plane's throat.  This is only the first stage and following procedures seem to have been mislaid so I will have to move on.
Whilst I am in this set up I need to fit my bed pads.  It had been my intention to keep the blade bedded entirely on wood.  However, as this particular wood is quite soft I thought two brass pads would help prevent any wear or deformation at this critical point.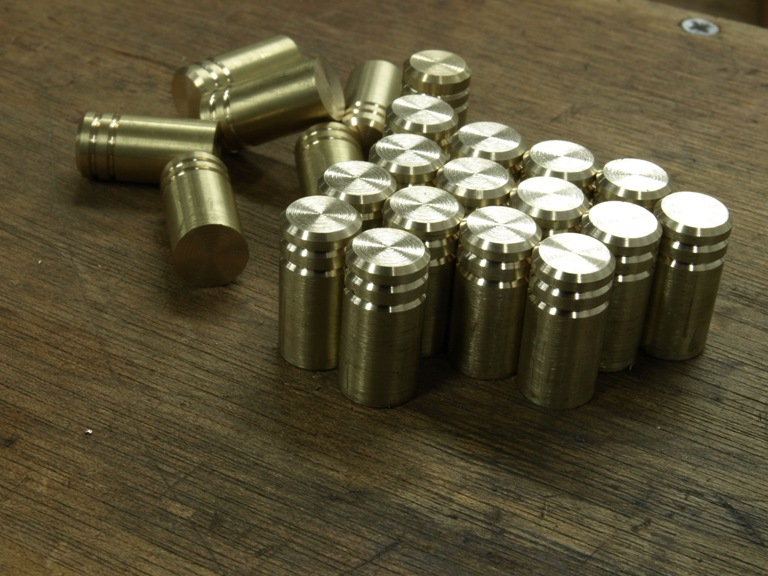 The bed pads mentioned above.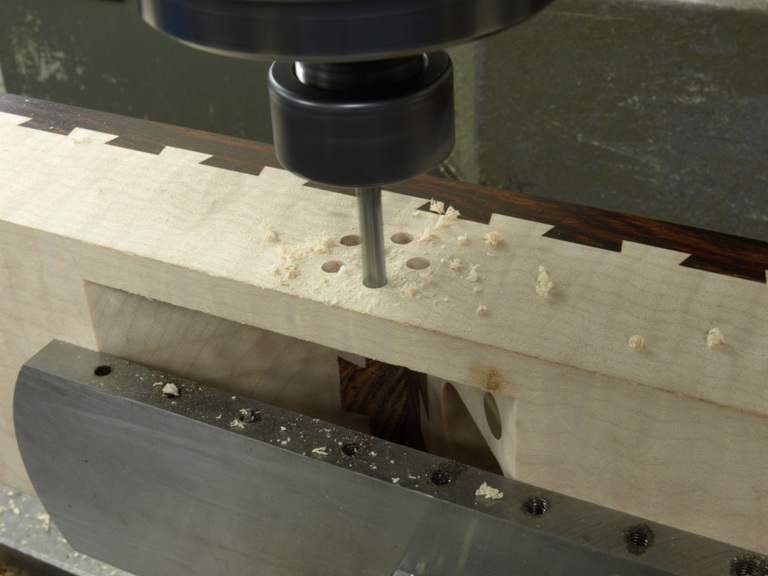 Drilling for the spiders for the bespoke brass lever cap fittings.   Normally an indexing table would have been appropriate, but the CNC is nicer and quicker. (I have used a reject No 982 bottom as a clamping plate – very useful.)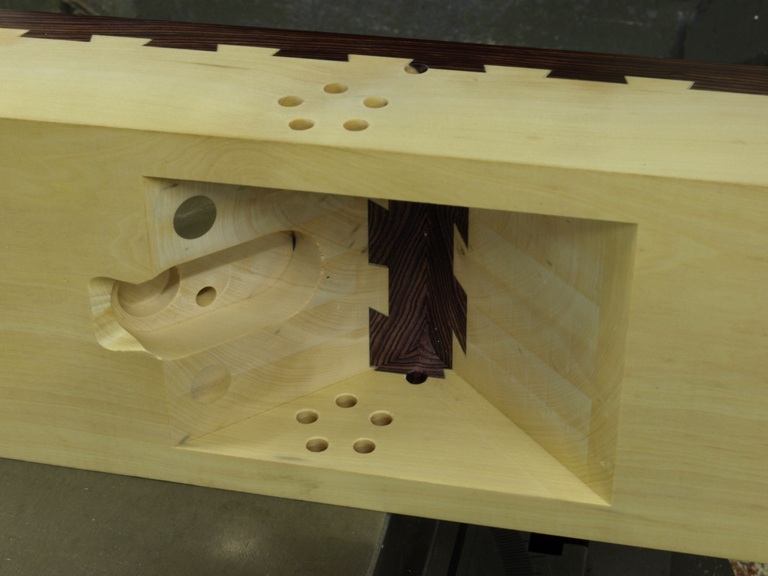 A quick visual revision of the work in the throat area.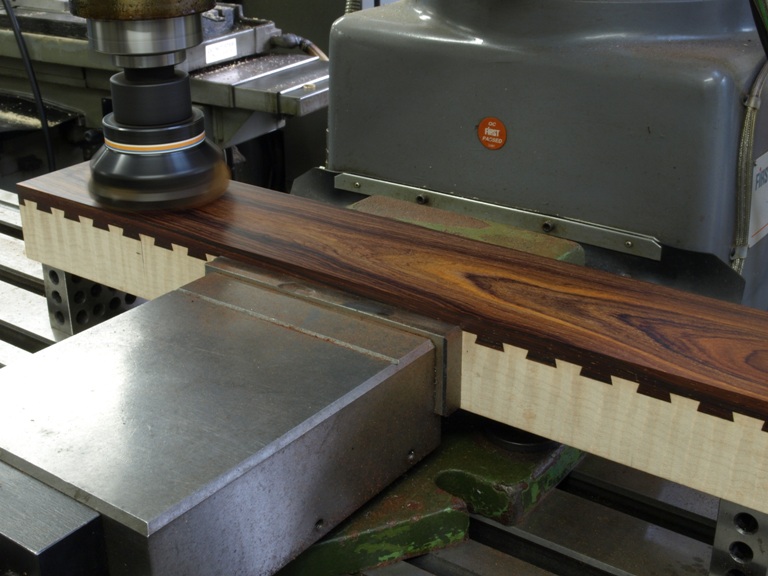 The plane's sole is usually skimmed a number of times throughout the making process as whilst removing material and working there will be fresh settlement.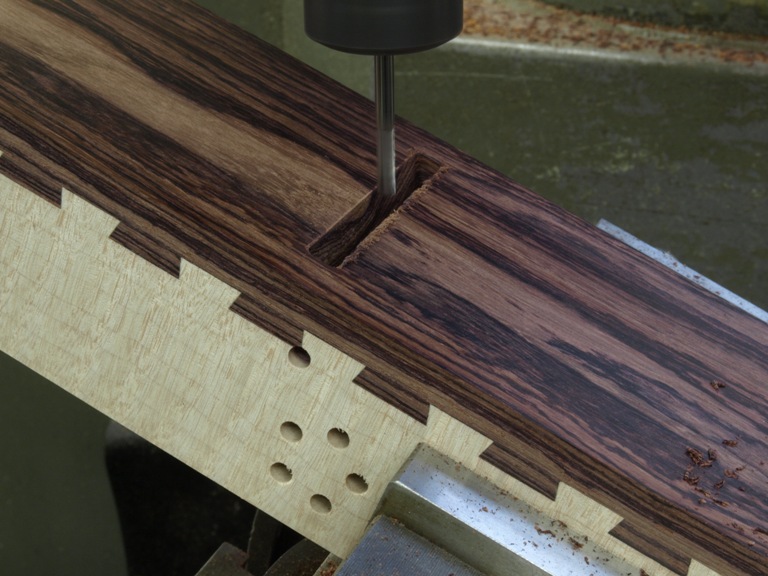 With most of the work done in the plane's throat then the mouth can be routed out.